Kim Kardashian West was a surprise presenter at tonight's BRIT Awards.
The superstar turned heads at The O2 Arena in London as she presented the 'Global Success Award 2015' to friend Sam Smith.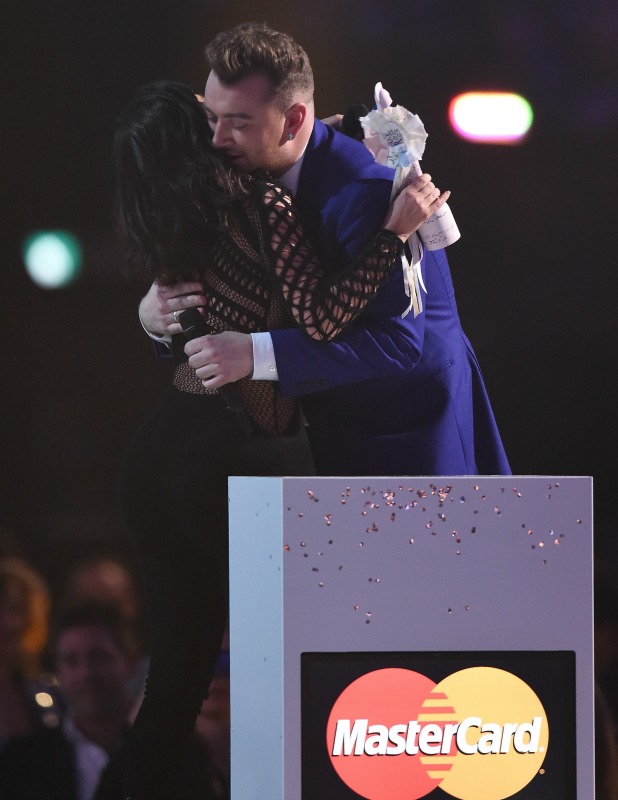 Kim, 34, shone in a sexy Julien Macdonald jumpsuit, showing absolutely no signs of jet lag despite only arriving in London from Los Angeles this morning!
Although, she did
tell one Twitter follower she loved LA-UK flights
as she could sleep the whole way. Ahh, the benefits of being in first class and having a bed!
Kim was at The BRITs to present and
support her rapper husband, who is among the evening's big performers
. The last time he performed at the ceremony was 2007 with a medley of 'Gold Digger', 'Diamonds' and 'Touch The Sky'.
Other performers included her pal Sam Smith.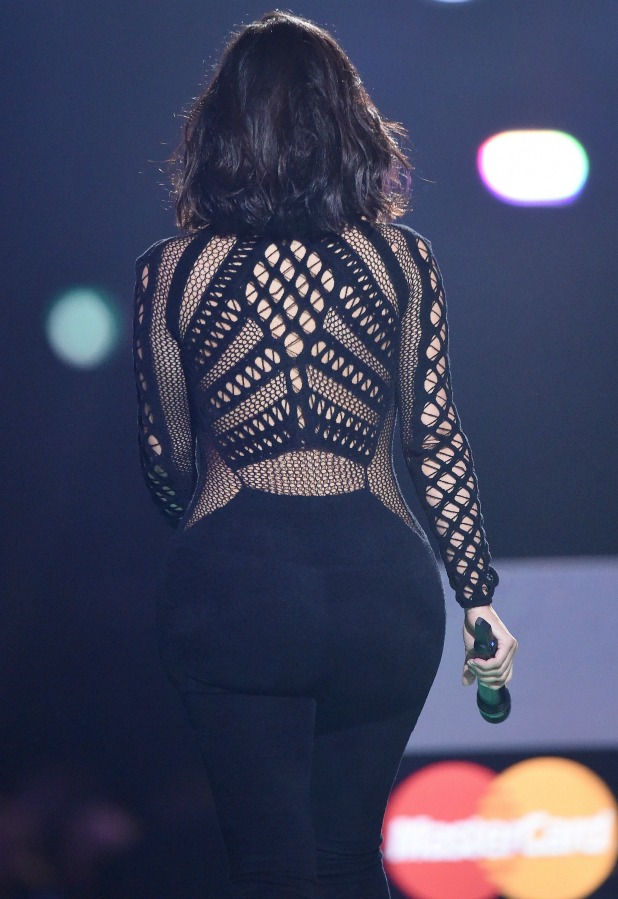 Sam is the most nominated singer at this year's show, with namechecks in five categories including 'Best British Album', 'Best British Male' and 'Breakthrough'.
No doubt he'll be catching up with Kim while there: she's famously a massive fan of his and recently saw him performing at The Forum in LA.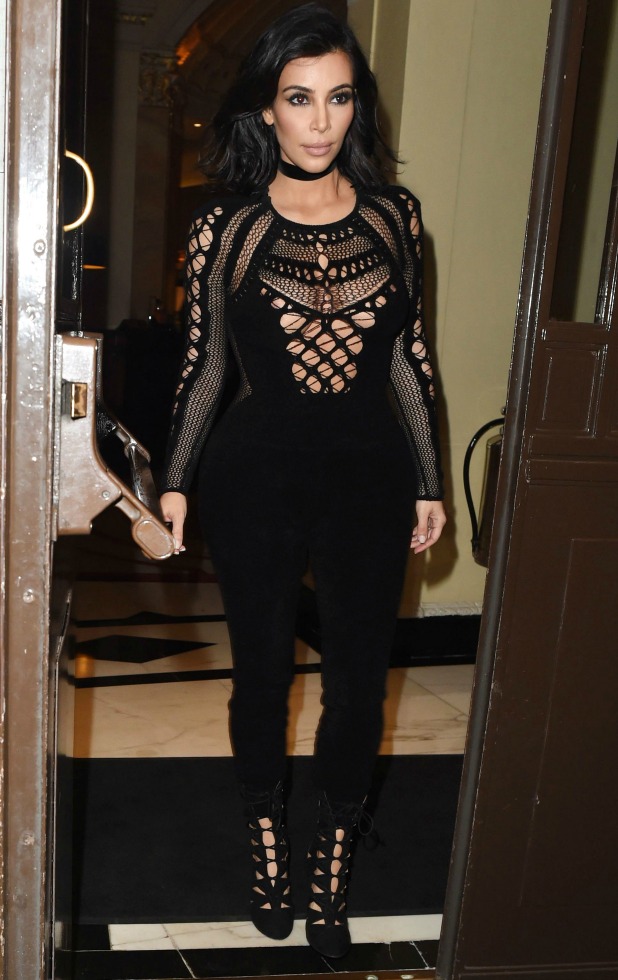 Sam told Extra afterwards
: "I've met the Kardashians in different formats, like at awards shows and they said they were a fan of my music but a lot of people say that and you don't know if they are!
"Then when Kim and everyone came that was so nice and they were even saying why didn't you sing 'Not In That Way', which shows they have actually have a genuine interest in what I do which is so amazing.
"I actually find them really kind and nice. "
After presenting her award, Kim stuck around on stage to chat with hosts Ant & Dec, saying she'd been watching all the action from backstage. They even nabbed a selfie with her!
Kim then introduced husband Kanye!
She watched him from the side of the stage, standing alongside Taylor Swift who was throwing some of her now-famous dance moves during the performance.
Why is Kim Kardashian famous? Find out below!