Kim Kardashian West has pretty much confirmed she's attending the BRIT Awards 2015 tonight!
We suspected
Kim may be on the guest list when we saw her arriving in London
earlier today and, judging from her latest tweets, she will be on that red carpet!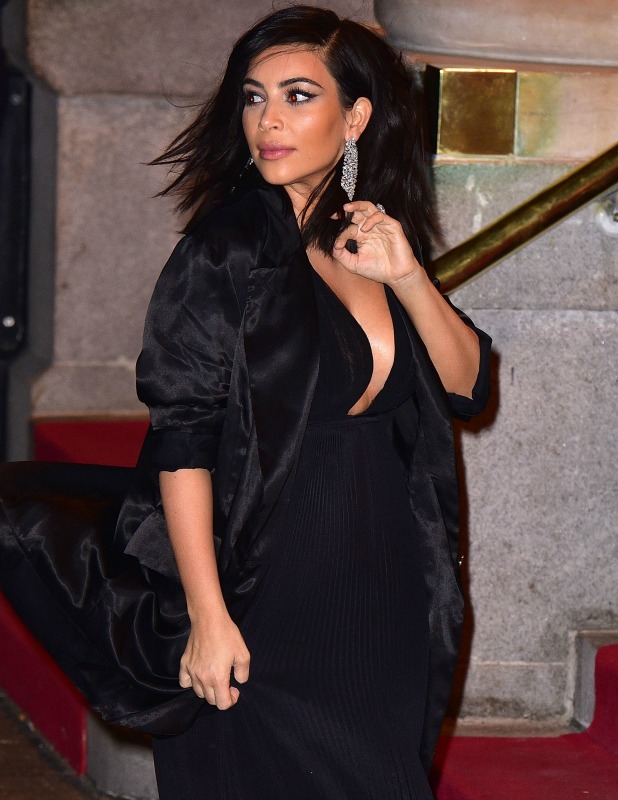 One fan asked what she would be wearing tonight, with Kim replying: "I'm wearing a sexy jumpsuit by British designer Julien Macdonald."
Ooh, we can't wait to see!
Kim arrived in London the same day it was confirmed
Kanye would be performing at the annual music ceremony
. He's been in London for the last few days attending London Fashion Week.
We can't wait to see Kimye on the red carpet at The O2!
It's only a fleeting visit to the UK for Kim, however, who told a folllower she had to fly back to Los Angeles immediately to collect her baby daughter, North, one, and then fly back to Europe to attend Paris Fashion Week.
Yikes. That's a lot of airmiles!
Kim said: "I've got to go back to LA to get my baby girl....then Paris! I gladly do the flight to London & back cuz I can sleep! lol."
The BRIT Awards air tonight on ITV.
Why is Kim Kardashian famous? Find out below!