Backstreet Boys fans may be slightly alarmed to know that it has been a staggering 22 years since the band first got together.
But still riding high and into their third decade in the music industry, Brian Littrell, Nick Carter, AJ McLean, Howie Dorough and Kevin Richardson have charted their success in a brand new docu-film, which took two years to record.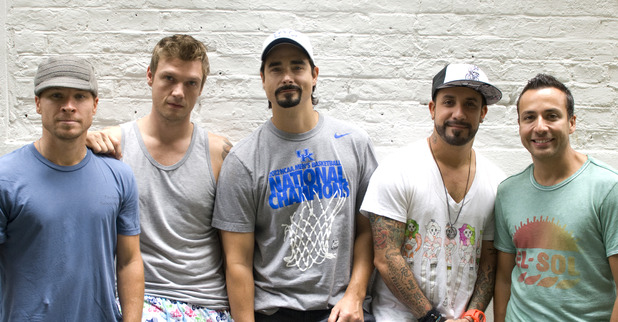 In the movie,
Backstreet Boys: Show 'Em What You're Made Of
, the US stars retrace their footsteps to where it all began while looking at the ups and downs that have made them the stars - and people - they are today.
Tomorrow evening, on the film's opening night, the
Backstreet Boys
will take to the stage for a live performance which will be beamed via satellite to cinemas nationwide to celebrate.
Ahead if this exciting event,
Reveal
caught up with Brian, Nick, AJ, Howie and Kevin to chat about the highs and lows of the past 22 years...
Show 'Em What You're Made Of is packed with emotion. What has been the most emotional moment of your journey?[AJ]
It's all been emotional. The fact, we're coming up to our 22-year anniversary and that is emotional in itself. It's been a lot of fun – we've had good times and bad times, but it's got us to where we are today. And we're still having fun!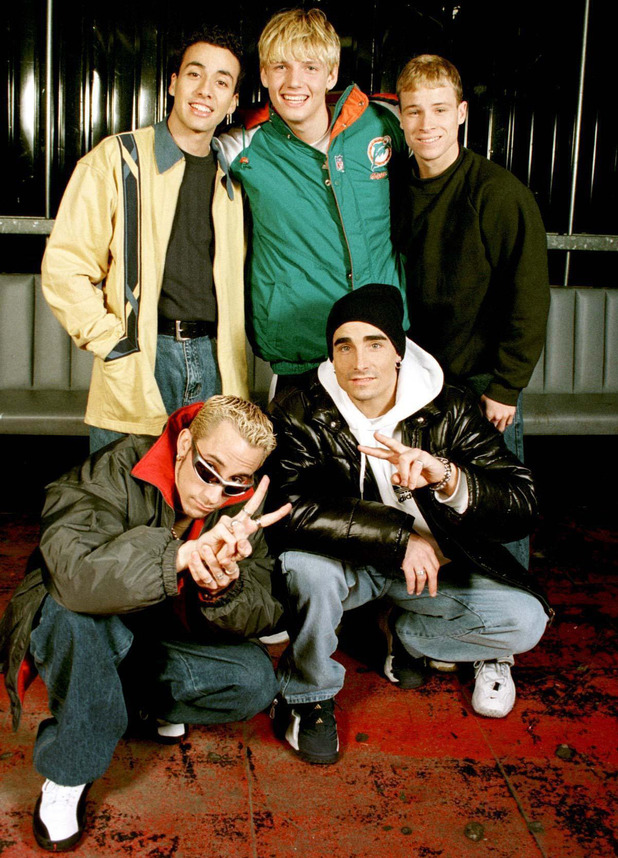 If you could go back 22 years, what would you tell yourselves?[AJ]
Run, run as fast as you can!
[Nick]
No, seriously, everything happens for a reason. We might not be sitting here talking about this documentary if we'd done anything differently. One little wrong turn and it might have derailed everything. You've got to take the good with the bad and you've got to love who you are.
So no regrets, then?[Chiming together]
No!
Howie]
Well, there was that one time…
[Brian]
Oh, I know - we all should have bought stocks in Google and Apple!
Most stars begin to fade eventually - what advice would you give to bands like One Direction for when their time comes?[Brian]
What are you trying to say?!
[Nick]
It doesn't have to come to an end for them.
[AJ]
Every band is going to plateau at some point but it's up to them to decide whether to let themselves go or whether to keep going and achieve higher and higher goals. We stuck to our path and we've kept on going and never stopped. It's a testament to our fans, to the music and to each other. If One Direction keep doing what they're doing, they can be around for as long as us.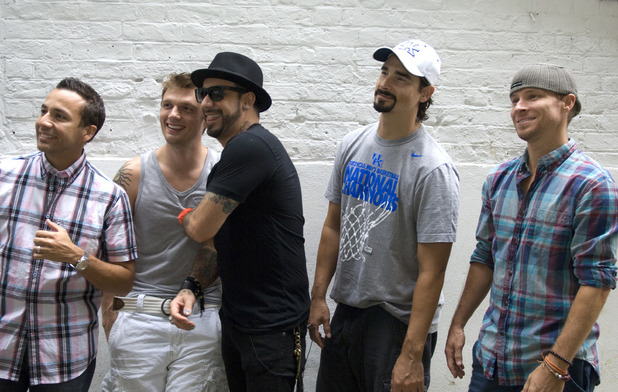 But surely there comes a time when it all gets too much?[Brian]
There will come a time when they are tired and want to do other things. That's happened to all of us. We all have families, some of us are married, life goes on. At the same time, you have to figure out where you want to land. It has to be a comfortable balance for you. The tough part is maintaining your success. When you get to the top, they don't want to hold you there that long. They want to push you harder to see if you'll fall. For us, we didn't fall on our faces – we fell on each other. And here we still are today.
In the film, Nick and Brian come to blows during a meeting. At one point, Nick yells: "I'm not scared of you anymore!" Did you used to be scared of Brian, Nick?[Nick]
That was tip of the iceberg! What I meant was, Brian is like an older brother. It was me, as the younger brother, saying "I'm not scared of you anymore, so there!" When you're in the heat of the moment and passionate about certain things, things come out. We've said the craziest things to one another in the past but, at the end of the day, we understand each other. We allow each other to vent and I just happened to have been caught on camera while venting!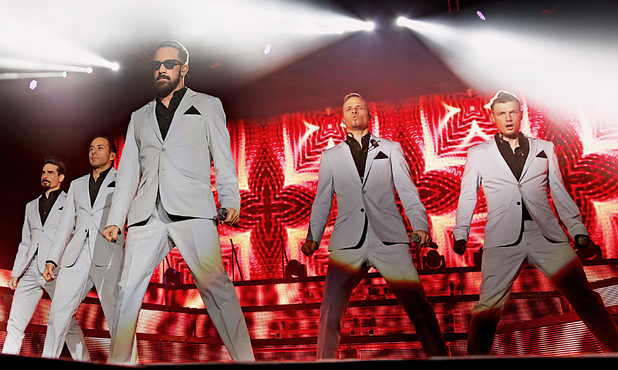 What has been your highlight of the past 22 years?[Howie]
I would say it was getting a star on the Hollywood Walk Of Fame. We got it right around our 20th anniversary. To have us etched in stone in the place we all used to hear about when growing up, alongside all those incredible names, is amazing. We've now put ourselves in history for many, many years to come. After we're gone, people will still be able to see it. Our kids will be able to see it. That's definitely a highlight!
[Brian]
I want to keep my highlight local, here in the UK. Playing at the Royal Albert Hall in London was a dream, as was playing at the O2. They were special times which we will never forget.
What have you got planned for the next 22 years?![AJ]
We're just going to keep on doing what we're doing!
[Nick]
We started our 20th anniversary tour in 2013 and it's still going. We're off to south east Asia next, then we go to Australia, then South America. It's going to take about three or four months and we're very fortunate that it's continuing on. We've also just signed a deal with Live Nation for another 50 shows, so we are required to go back on tour again. Luckily, we love it! Along with that, we're going to make a new album towards the end of the year. The cycle is starting all over again, but we're ready to continue on!
Backstreet Boys: Show 'Em What You're Made Of is in cinemas nationwide this Thursday 26 February followed by a special performance by the band broadcast live by satellite http://www.backstreetboys.com/international
Watch the trailer for Backstreet Boys: Show 'Em What You're Made Of here: