Duncan James and his Blue bandmates have surprised his daughter Tianie-Finn at school ahead of her 10th birthday. Aww!
Duncan, Simon Webbe, Lee Ryan and Antony Costa, headed into Tianie's class at lunchtime today (25 February) before presenting her with a gift.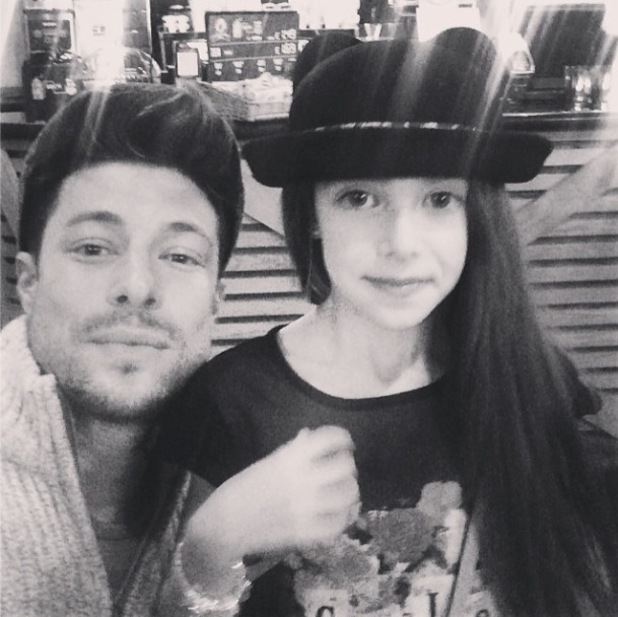 The schoolgirl had no idea her dad and the rest of the band were set to visit, so no doubt she and her fellow classmates were excited to see them!
Duncan revealed his surprise on Twitter, telling fans: "Just suprised my little girl with a lunchtime visit from @officialblue at her school 2 deliver a BDAY gift for the BDAY girl who's 10 2moro."
Cute or what?!
Duncan welcomed Tianie-Finn into the world in 2005 with his ex-girlfriend Claire Grainger and together they share a really close bond.
Tianie also appears to be following in her daddy's footsteps too, as she has a keen passion for performing.
Not only has she starred on
Big Star's Little Star with Duncan, Tianie
also recorded a segment about how to keep active during the school holidays for ITV1's
Daybreak
back in 2013.
And if that's not enough, budding ballerina Tianie is a junior associate at the Royal Ballet School too!
Watch a teaser video for Blue's forthcoming single 'King Of The Road' here: