Kim Kardashian West's attempts to fall pregnant will be a major storyline in the new series of Keeping Up With The Kardashians.
The 34-year-old has made no
secret of her desire to have a second child
and how she's finding it more of a struggle to fall pregnant this time around.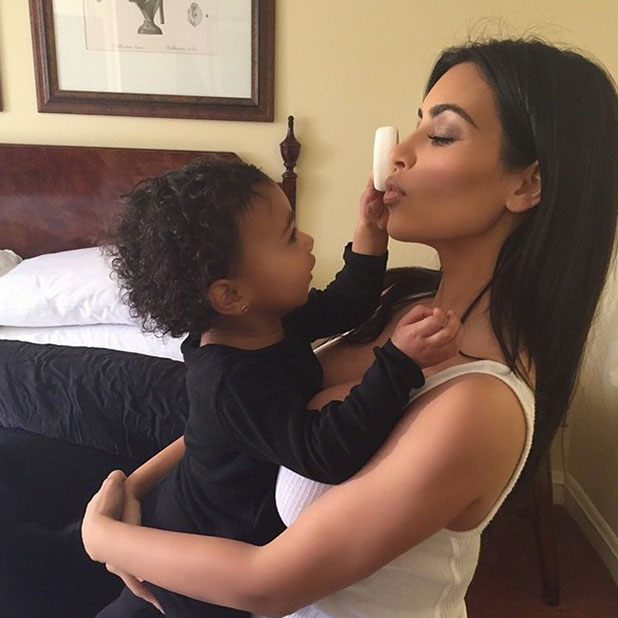 Speaking on ITV's
Lorraine
today, she said: "This season [of
Keeping Up with the Kardashians
] you follow my journey trying to get pregnant for the second time which has proven to not be as easy as the first time but we're working on it."
Kim and rapper husband
Kanye, who will perform at tonight's BRIT Awards 2015
, are already parents to daughter North West, one.
"He is very hands on, he's just a great dad and he loves her so much," said Kim, insisting that Kanye does "on occasion" change nappies, despite what rumours may suggest!
Reality star
Kim has spoken quite openly about her efforts to become pregnant again
, saying recently: "When you're not planning it, it happens. It's just how God works. And when you want it so bad, it's not happening..."
And just last month she
denied claims she was now pregnant, saying it was just weight gain.
"We have been trying. I am not pregnant, not that I know of! I wish I was. I'm about 15lbs heavier but I'm not pregnant," she told
Entertainment Tonight.
Kim gushed about her love of motherhood last week, posting on Instagram: "Shoutout to all of the mums out there! Hardest, most rewarding and best job in the entire world!!!"
Why is Kim Kardashian famous? Find out below!