Kim Kardashian West jetted out of LA yesterday after revealing she prefers to wash her hair just once every five days.
The
Keeping Up With The Kardashians
star was snapped at LAX airport on Tuesday (24 February), dressed in all black and looking a bit camera shy as she made her way through the terminal.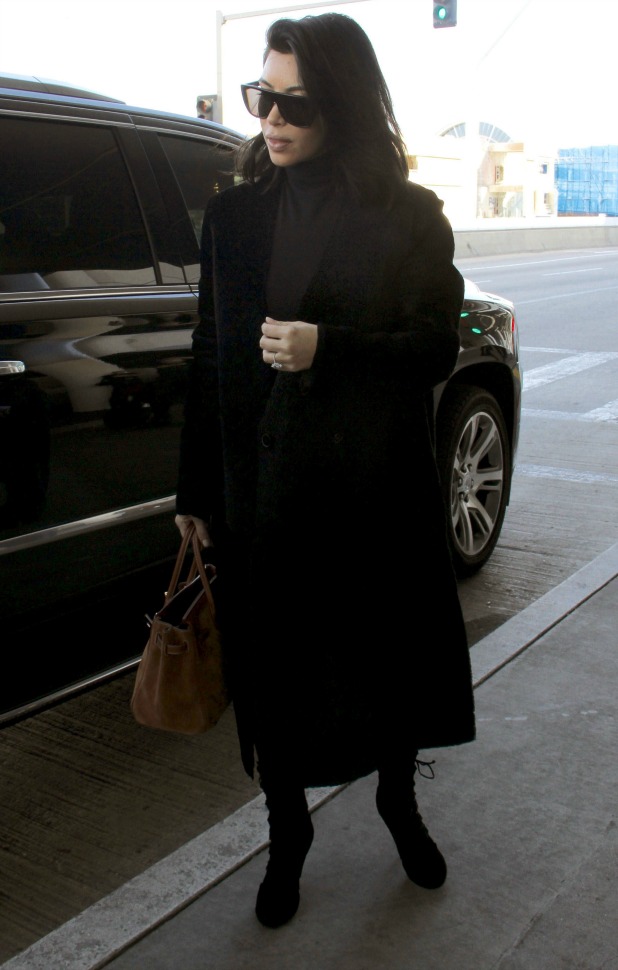 Kim's created plenty of buzz this week thanks to an interview she gave to
Into The Gloss
, which detailed her make-up and hair routine.
The most interesting part for many was Kim's admission that she goes five days without washing her hair.
She told the website: "For my hair, I don't wash it every day. We start out with a blowout on day one, then we go into a messier vibe the next day, and then we flat iron it and do a really sleek look on day three since that requires a little oil in the hair. Day four could be a slicked-back ponytail, and on the fifth day is when you wash it.
"That's a little excessive, maybe!"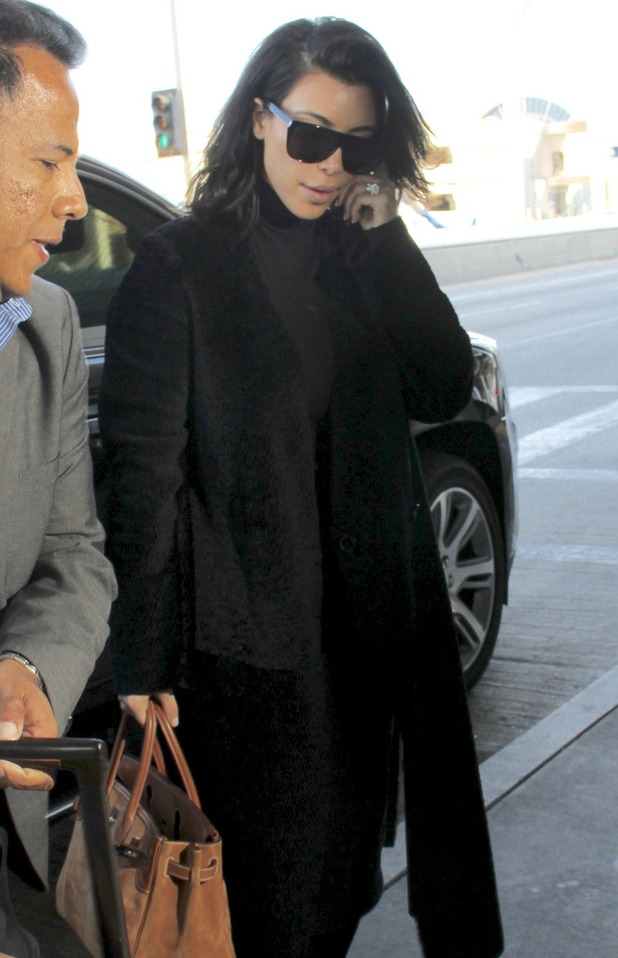 Kim's confession has plenty of people talking with some saying they couldn't possibly go without washing their hair for that long, while others have suggested it's probably quite good for the condition of her locks.
The mum of North West, one, recently took the plunge and
chopped off her hair extensions, leaving her with a chic shoulder-length new 'do.
She previously told
MTV News
: "I think I wanted a change and Kylie inspires me a lot. Kylie used to have her hair like this and then she went long, so I just felt I needed to switch it up a little."
How often do you wash your hair?
Like Kim Kardashian, once every five days
22.22%
Why is Kim Kardashian famous? Find out below!