Khloe Kardashian was back to daily life yesterday after a glamorous weekend at the Academy Awards.
The
Keeping Up With The Kardashians
star was pictured in a tracksuit and trainers as she arrived at a Beverly Hills hotel on Monday morning (23 February), shortly
after co-hosting coverage of the Oscars red carpet
.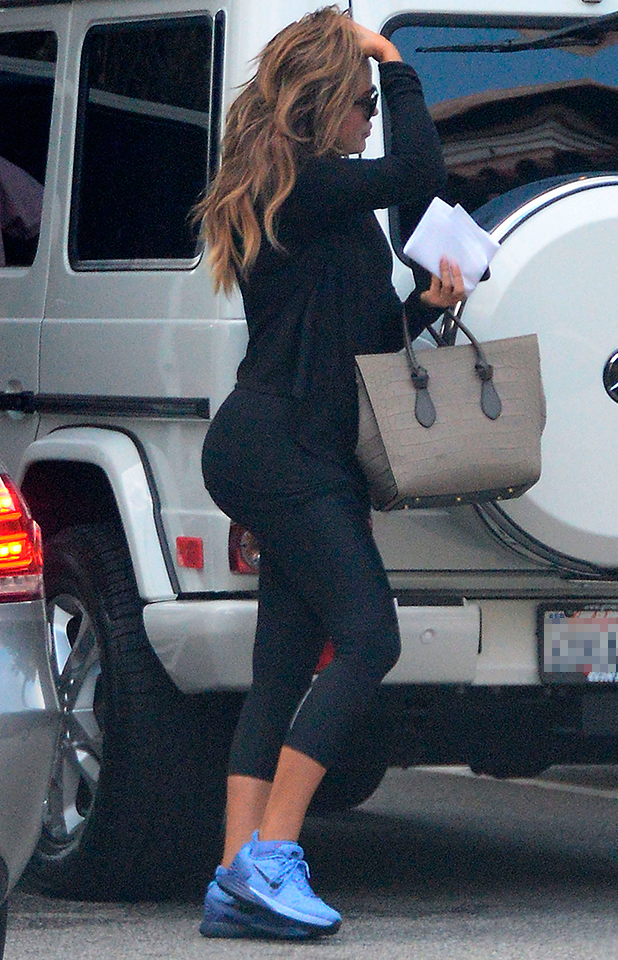 Khloe joined the likes of Giuliana Ranci outside the Dolby Theatre in Hollywood on Sunday evening to provide commentary for E! as the celebrities arrived for the annual awards ceremony.
She went for all-out glamour on the night, swapping dress half-way through the evening from a sizzling strapless red number to a racy leopard print gown with a thigh high slit.
Khloe later tweeted: "I had so much fun co-hosting for E! What a night!! So thankful for it all! Blessed beyond words!"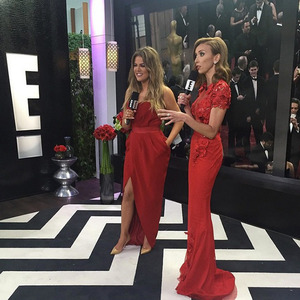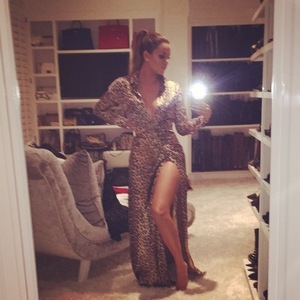 The reality hit the red carpet just a day after being involved in a minor car collision in Montana.
Khloe, 30, had been driving sisters Kim, 34, Kylie, 17, and niece North West, one, through the snowy state when a truck passed and sprayed ice on their windshield, obstructing visibility.
Although
Khloe was able to regain control of the vehicle, it ended up in a ditch
.
She later said: "We were in Montana. I hit some black ice, the car span out of control. Like, a big rig had got ice all over the car and we couldn't see anything, so our car span out of control, but I gained control and ended up in a ditch. I was driving. It was scary. Kim was screaming and crying. Everyone is good, just shook up a little bit."
Why is Khloe K famous? Find out below!
More red carpet dresses from the Oscars
Copyright: Rex Features Jim Smeal/BEI
For exclusive competitions and amazing prizes visit Reveal's Facebook page NOW!