Rachel Breckle has returned to Emmerdale with one thing on her mind - getting back the love of her life, Sam Dingle. But in reality, actress Gemma Oaten is smitten with her new man, Andy Barnes.
"We've only been together for three months and it's still early days but I'm really happy, he's a star," she tells us
The pair, who enjoyed a romantic getaway to Brighton for Valentine's Day, met in a hilarious chance encounter while on a train. And fellow actor, Andy, tried his luck by telling Gemma he had guest starred in...Emmerdale!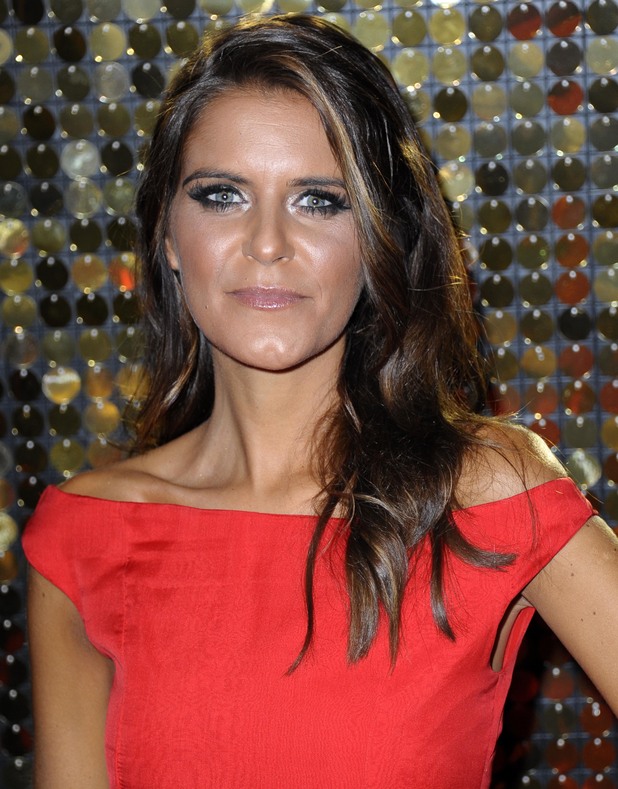 "Andy tried to impress me by telling me he had guest starred in Emmerdale last year. He didn't recognise me at all and I'd left before he was there so he didn't know I was in it," she cringes.
"He thought, "Oh, I can reel this one in and get a date", but ended up making a complete idiot of himself. It obviously worked and it set the tone for our relationship. He's as daft as I am"
But Gemma, who turned 30 last year, says she was sceptical about dating a fellow actor at first.
"I haven't really dated any actors, if any, so me and Andy were a bit dubious at first but we're both really supportive of each other. He's like my best friend. I'm so proud of him and he's proud of me. So it's going well, touch wood. I'm touching me head!" she laughs.
The loved-up couple live around the corner from each other in London, but Gemma says they are taking things slowly for now.
She tells us: "It's nice to spend this time together and we're not moving too quickly. I've always wanted to be a mum and a bride and if Andy wasn't happy with that, I'm sure he would have run a mile by now!"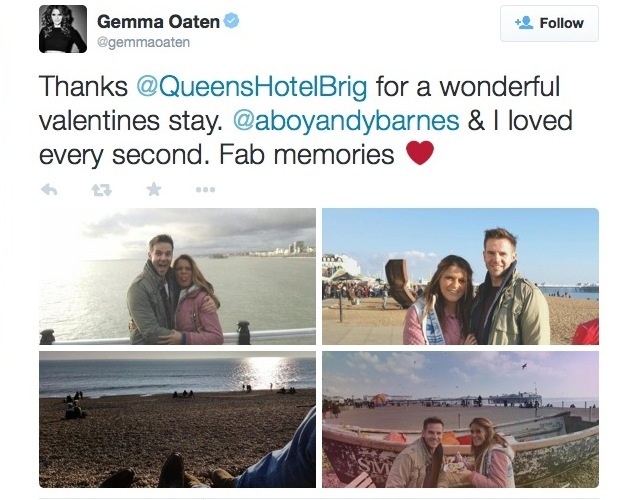 "Having baby Archie (her on-screen son) makes me broody but he's so heavy. I need to strengthen my core muscles first!"
And it's not just Gemma's love life that's had an overhaul either.
After leaving Emmerdale last February, Gemma is now back on The Dales and her return saw Rachel give the evidence that would send the soap b**ch Charity Tate to prison for the fire at Home Farm. But Gemma's not about to steal her formidable title...
"Being a soap b**ch is such a big responsibility. I'm not sure I could cope!" Gemma says.
"You have people in the street shouting, "You're such a cow!" Even when Rachel send Charity down, people were congratulating me in the street. Then when I took the time off, strangers would spot me and shout, "I'm going to call the police. We've found Rachel!" It was mad.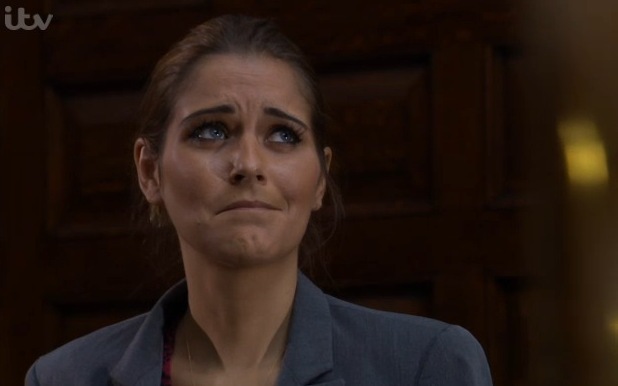 "I've missed my co-stars a lot this year. So I'm happy to be back in my tracksuit bottoms. I've missed some of my best friends and it feels like everything has just slotted back into place".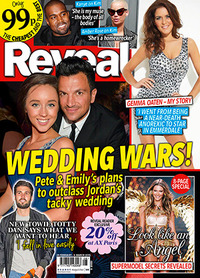 But it was long journey to TV stardom for Gemma, who battled deadly anorexia for more than a decade.
"I've been recovered from my eating disorder for seven years now. It doesn't play a factor in my life anymore. If anything, it's only made me stronger and more determined.
"I became patron of my parent's charity SEED last year and it was the proudest moment of my life. I'm so passionate about it and it's something i can talk with real knowledge about. It can be very emotionally draining but when people are encouraged to pick up the phone and seek, you can't put a price on that".
Gemma adds that she doesn't feel any pressure being in the public eye. In fact, it only adds to her new-found confidence.
"I don't mind looking rubbish on screen and I think it's really helped me. 8 million people can see me look like tripe and i'm fine with that. I do constantly get told that Rachel should dress better. It's not my fault!"
Gemma is a patron of the charity SEED, and is supporting Eating Disorder Awareness Week (23rd Feb-1st March) www.seedeatingdisorders.org.ukRead the full interview in this week's Reveal magazine
For exclusive competitions and amazing prizes visit Reveal's Facebook page NOW!