Kim Kardashian West has called being a mother the "most rewarding and best job" in the world.
The
Keeping Up With The Kardashians
is
mum to daughter North West, one
, her only child with rapper husband Kanye West.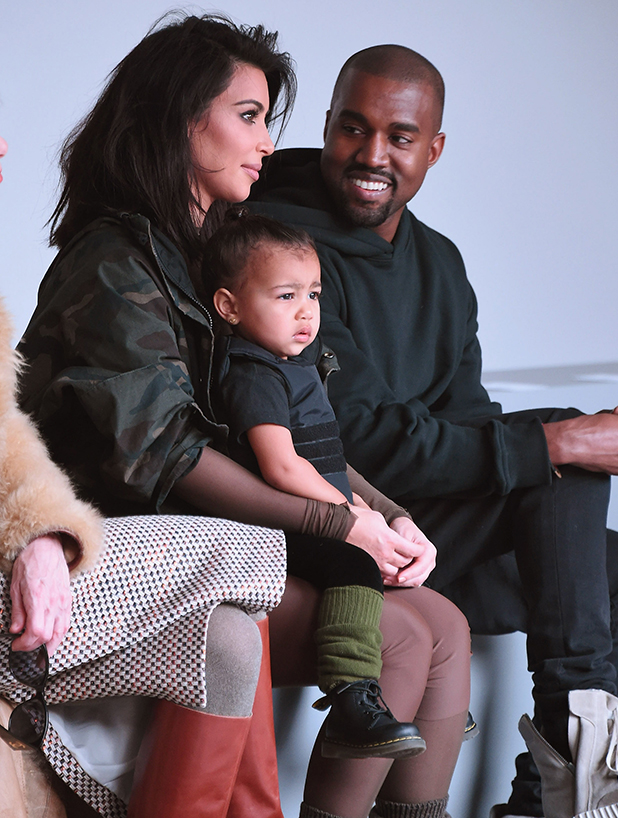 Yesterday, she took to Instagram to share her love of motherhood, writing: "Shoutout to all of the mums out there! Hardest, most rewarding and best job in the entire world!!!"
She also shared a post she'd found on Instagram listing all the qualities that a mum has. "This couldn't be more true!" she added, alongside the hashtag 'Proud mum'.
Kim has been
showing off daughter North throughout New York Fashion Week
, taking her to two shows: dad Kanye's adidas collaboration and Alexander Wang.
Unfortunately for poor North, it all got a little too much and she was
pictured bursting into tears at both shows
. Poor thing.
Kim, 34, said recently that she'd loved every part of being a mother and watching little North grow up. She's revealed North started saying 'dada' first at around seven months, following by 'mama'.
In an interview with
The AP
, she said having a child had made her more assertive in life as she doesn't have time or energy to waste on little things.
"I'm feeling I speak my mind a little bit more after I've had our daughter. I don't know if it's a combination of being married to someone that's super-honest and open and says whatever he wants whenever he wants to or just not having time really for anything else but the truth and just being real."