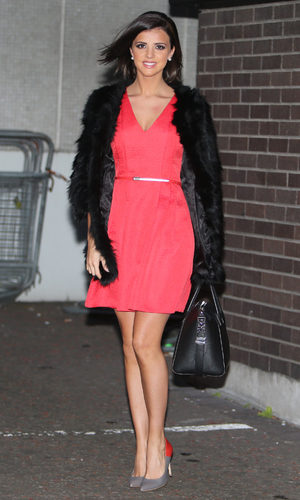 Lucy Mecklenburgh quit TOWIE two years ago, and while the forthcoming new series makes her feel slightly nostalgic, she admits she much prefers being a viewer now.
We caught up with the fitness expert and boutique owner for a quick chat about reality shows, acting in America and her latest campaign for Red Nose Day.
The new series of TOWIE returns this Sunday, will you be tuning in?
Definitely, I can't wait! I had a really nice chat with Lydia Bright and she gave me some gossip about her trip to Tenerife. I know a little bit of what is going to happen but I can't wait to watch it! It's always lots of drama and I love the specials when they go abroad.
Do you miss filming TOWIE specials abroad?
They're quite stressful, but I miss the socialising part of it. I loved going out with the girls and catching up, but it does come with a lot of stress filming that show and that's the part I don't miss. I like being a viewer now.
How would you say your style has developed since your days in TOWIE?
I think my style has changed quite a bit, but I think that's mainly to do with growing up because I was 19 when I started the show. I've stopped wearing bodycon dresses and having really long hair extensions and being quite orange! I'm a bit more subtle now, but yes, my style has definitely changed.
You appeared on BBC gymnastics show Tumble last year, are you keen to take part in more skill-based shows?
I love doing things where you get to learn something, so I definitely wouldn't rule out doing another show where I get to learn a skill or a talent. I must admit,
Tumble
was really hard work and a lot scarier than I thought it was going to be!
Over a year ago there were reports of you potentially starring in a feature-length film in America, is this something you still want to do?
To be honest, I think if something came up I'd have to put my all into doing it. I'm not a trained actress, so if an opportunity came up then I would have to put a lot of time into it, and right now I haven't got that time. I'm busy doing loads of things, but I wouldn't rule it out, and one day it could be amazing.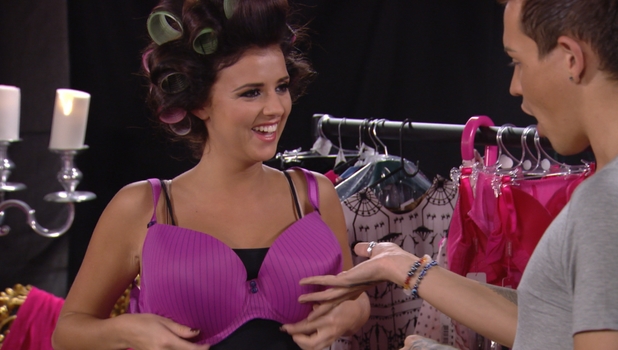 Your fitness, health and workout website Results with Lucy has been really successful, do you have any plans to expand the brand in America?
Well we're already quite popular in Australia. A lot of our subscribers are Australian, so we're looking to do more PR there. We have got a few members in America and I'd definitely love to do that, but I think I might try to go through the Australian market first.
Have you been surprised by how successful your brand has become?
It's done amazing and I'm really proud of it. It's about 19 or 20 months now that it's been running and it's just getting more and more popular. Nearly 100,000 people have used Results with Lucy, which is amazing.
Business aside, we hear that you've bought a new house?
Yes! I just got the keys for the house I'm doing up for me to move into. I'm really excited about it. It's going to take around eight months for me to do the work to completely renovate the property. I'm really excited to get into my new house.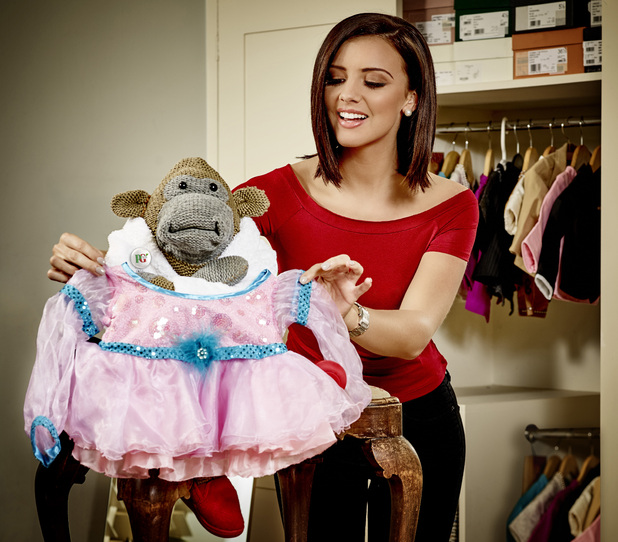 You've done a campaign with Red Nose Day and PG tips to help Monkey scale Britain's tallest building, The Shard. What style advice did you offer Monkey?
We had a really fun day. I had to pick an outfit, well, actually design an outfit for monkey. It's been really good working with PG tips and Comic Relief. It's for a great cause and has raised so much money for Comic relief so far. Monkey's got a really cute outfit. I choose a little jumpsuit, bright green and red, which are the colours of PG tips and Comic Relief. He's got a little army back pack, and he can put all his essentials in there like his little tea and mug!
Monkey scaled The Shard, but would you ever be up for the challenge?
Oh my god, I'm absolutely petrified of heights! I don't think I could do it, no way!
To mark PG tips' official partnership with Red Nose Day, Monkey has undertaken a Monumental Mission and scaled the top of the Shard. To find out more, go to www.pgtips.co.uk/rednoseday.For exclusive competitions and amazing prizes visit Reveal's Facebook page NOW!