X Factor winner Sam Bailey has said she "kind of knew" she would be dropped by Simon Cowell's record label.
The
former prison guard parted ways with Syco Records
in January, fourteen months after she won the tenth series of the ITV singing competition.
Sam, however, saw it coming...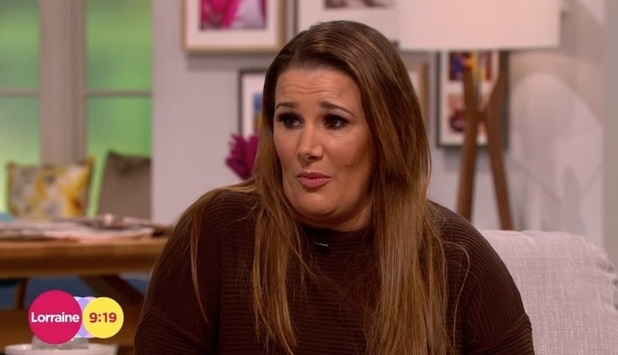 Appearing on ITV's
Lorraine
today - hosted by Gaby Roslin - she said: "Do you know what? I said it all along. People almost think someone has died. It's nothing to be sad about. I'm honestly grateful for Syco and the time I was with them. If you win a competition to win £10,000, eventually that £10,000 won't be there anymore.
"I kind of knew it was coming. You have to look at it statistically and how the show has been before and the people who have been on it. I'm not silly, I've been around the block a bit. I kind of knew it was coming.
"To be honest, if Syco said they wanted to renew the contract I'd question what they wanted to do with me. I don't want to do another covers album, I want to be recognised as an artist that is going to write some songs."
Mum-of-three
Sam said her contract was due to expire just before Christmas a
nd she found out after the holidays that it wouldn't be renewed.
"I said, fine, let's concentrate on tour and get into studios and get writing. I like to see the positive in everything. I don't see this as a negative. If you look at the people at Syco, like Ella Henderson, they are all very young. I want someone to take me seriously and I don't think stood up against them I would be taken seriously.
"I genuinely believe I should be taken seriously as an artist. I want to get out there, write some stuff, get into the studio and do my own stuff.
Sam achieved Christmas number one following her win with a cover of Demi Lovato's ballad 'Skyscraper'. Her album
The Power of Love
was one of last year's fastest-selling records.