Kendall Jenner came across all camera shy while out in New York yesterday.
The reality star and model hid her face from photographers while leaving the Oscar de la Renta show at New York Fashion Week on Tuesday (17 February).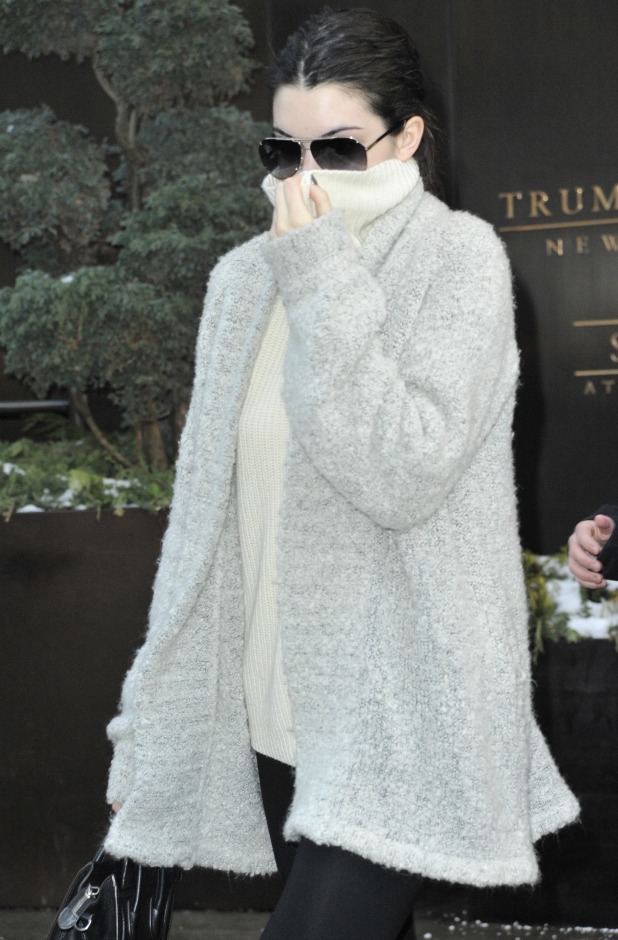 Kendall's
been incredibly in demand at Fashion Week
, walking shows for the likes of Marc Jacobs, Vera Wang, Donna Karan, Diane von Furstenberg and Oscar de la Renta... no wonder she looked a bit tired!
Isn't it crazy to think she only made her Fashion Week debut last year?!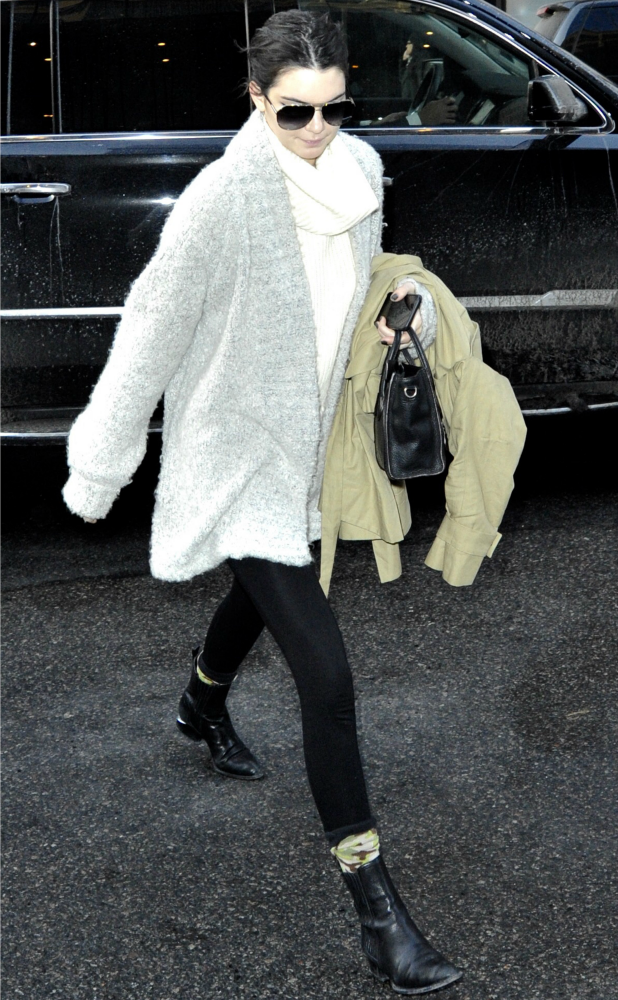 Yesterday, the 19-year-old hid herself under a chunky jumper and grey cardigan but those super long legs were a total giveaway there was a model hiding underneath!
Kendall recently said she wanted to be taken seriously in the high fashion world and it annoyed her when people felt she'd had an easy ride because of her
Keeping Up With The Kardashians
fame.
She told Love magazine: "I want to be high fashion. I want to be taken seriously…People think that this [success] just came to me. But it didn't. What I have has almost worked against me. I had to work even harder to get where I wanted because people didn't take me seriously as a model. Because of the TV show.
"I went on castings and some people weren't feeling me because of my name. But it was great when people didn't recognise me. I was like, 'Thank you. Please don't recognise me.'"