Kanye West referred to wife Kim Kardashian West's mother Kris Jenner as his "mum" during a recent interview.
The rapper has evidently grown incredibly close to mother-in-law Kris which perhaps isn't surprising given that he and Kim lived with Kris at her LA mansion for more than a year and daughter North was born while they were there.
Kanye's mother Donda passed away in 2007.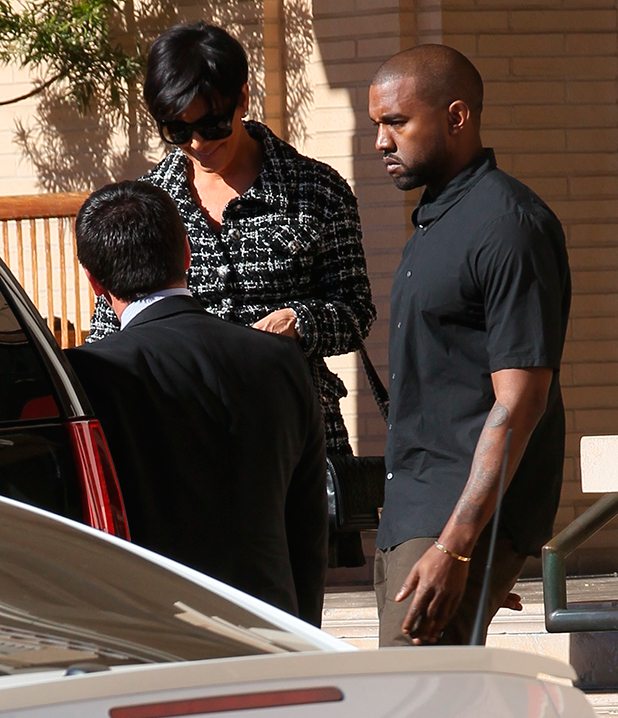 In a new interview with
Style.com
, the musician-turned-fashion designer called Kris "mum" and brother-in-law Rob Kardashian his "little brother" showing he's firmly in the Kardashian family fold.
He spoke about them when asked about his fashion design process and dressing wife Kim for events.
"Soon as we started dating, fashion people were really opposed to the idea of reality stars. And all the relationships, the somewhat friends that I had somewhat built up, completely turned their backs on her and me," he said.
"They already had their back to her, and now they turned it to me. The so-called traction that I was getting in the high-fashion world was completely thrown out the window and I was finally allowed to go to school, where every day I was in my mum [Kris Jenner]'s house, in my little brother's old room, Rob's old room, re-tailoring a Céline skirt, re-tailoring a Saint Laurent jacket, re-tailoring a Zara top, re-tailoring Wolford
"Day by day by day, [Kim and I] learned, we got better. We looked at the photographs together and she improved my style, we improved each other."
Kris and Kim were among the Kardashian family members who
supported Kanye at his New York Fashion Week show with Adidas
last week. His sister-in-law Kylie Jenner walked the runway.
Unfortunately for Kanye, his headlines were somewhat stolen by his one-year-old daughter
North who was pictured having a temper tantrum
on the FROW.
He later joked perhaps North had just heard someone saying something mean about her dad and had got angry. Perhaps!
Reveal is now on Google Plus! Join us here for the latest pictures, fashion and celebrity news!