Here at Reveal we were lucky enough to rub shoulders with Jamie Dornan last night on the red grey carpet in London's Leicester Square for the much-awaited UK premiere of Fifty Shades of Grey.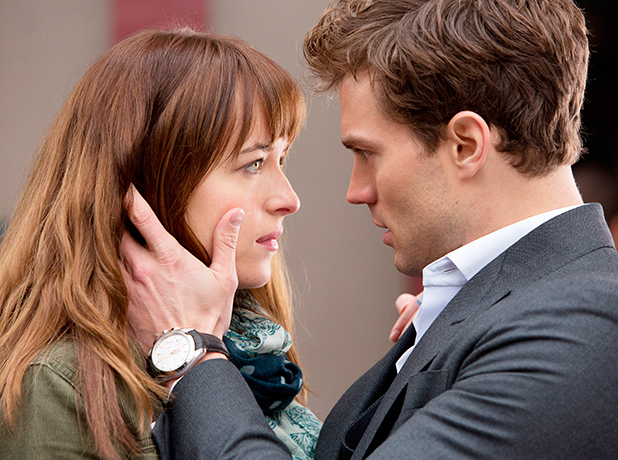 Jamie, who plays the film's lead protagonist Christian Grey, was joined on the night by his leading lady Dakota Johnson, as well as the film's director Sam Taylor-Johnson and E.L. James, the author of the eponymous book trilogy.
While the film's already garnered its fair share of bad reviews (albeit mostly from stuffy film critics), I have to say I was pleasantly surprised. As perhaps the only woman in the western world who hasn't read the books, I headed into the cinema with an open mind and a friend who is a huge fan of the books for good stead…
Fifty Shades
is a slick piece of cinematography and directing from the talented Sam Taylor-Johnson. She's managed to stop the film veering into cheesy territory with her artistic vision and sheer talent.
A particularly favourite scene is when Ana wakes up, startled, in Christian's hotel room and he pulls off his shirt, pounces on her in the bed and takes a bite of her toast. It certainly got me a little hot under the collar!
There were too many times to count when Jamie's topless scenes were met with whoops and cheers from the almost all-female audience.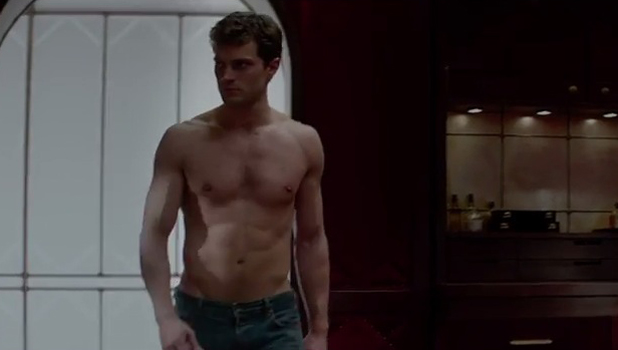 In particular, Dakota Johnson shines as the gawky lip-biting student Anastasia Steele, who comes of age during the 125-minute film.
It's impressive to watch her transformation on-screen and it has to be said she steals the show from the gorgeous Jamie Dornan with her witty turn. Sorry Jamie! She has all the best one-liners ("Hello Mr Fancy Pants") and it's easy to spot the constant smirk on Jamie's face the whole way through the film as a result.
On the other hand Jamie, despite his alluring looks, struggles to keep a straight face (and an American accent) at times, and when delivering lines as blunt as "I would like to f*ck you into the middle of next week".
He stumbles slightly, failing to exert the power we've come to expect from Christian in such a situation.
I also lost count of the amount of times I laughed – something I can't quite figure out whether is intentional or not as the film is surely meant to be too slick and sexy to make us giggle.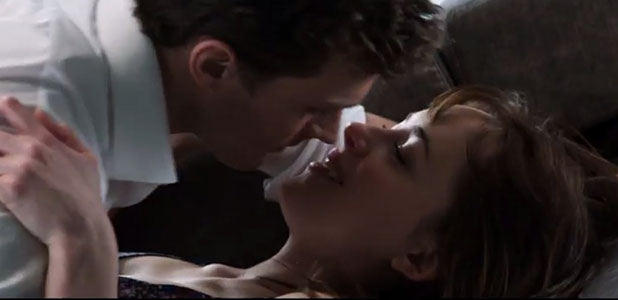 Many have criticised the stars' lack of chemistry but I found it to be electric in places - and only limp in the scenes where it's meant to be - as Ana is slowly growing comfortable around Christian.
While I'm sure the film will have its fair share of lovers and haters (you can't win them all) it's fair to say it stays true to the book and does what it says on the tin: excites, entertains and romances.
All I know is I'm a convert. Now someone pass me a copy of that book…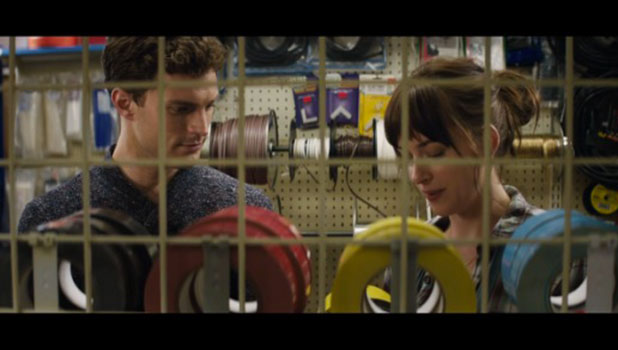 The Pros


Dakota is hilarious and brilliant as clutzy, insecure Ana. Her journey to self-assured woman is fantastic to watch.


It matched the book, word for word.


The lift scene is particularly smouldering. As is the ice cube seduction, the grey tie scene… we could go on.


It's as rude and suggestive as we'd imagined – despite the lack of Jamie's nudity. But boy does he look good in a suit.


The feisty negotiation scene. The sexual tension is unbearable!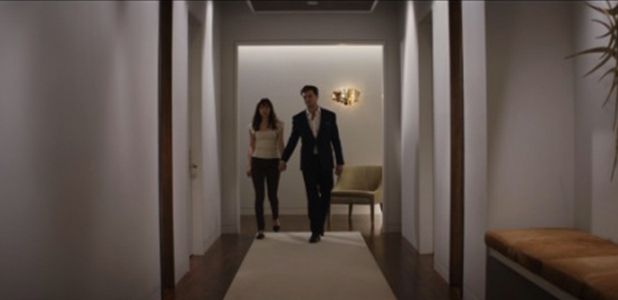 The Cons


We have to wait over 30 minutes before there's even a hint of any action. Boo!


While Dakota gives frequent full frontal, Jamie plays the shy guy, only flashing his bum.


Jamie's constant smirk the entire way through – it's like he's not even convinced himself!


We can't help but cringe when Christian delivers his famous "laters, baby" line and rescues Ana from an unwanted admirer in an OTT fashion and saves her from being hit by traffic. So quite a few, then…


At 2 hours and 5 minutes long, it ever so slightly drags on a little.


Rita Ora barely makes an appearance as Mia Grey –only delivering one line.


The memorable scene where Ana has dinner with Christian's family is cut short, disappointingly leaving out the jiggle balls scene.


Fifty Shades of Grey the movie: looking forward to it or not?
YES! I can't wait!!
71.18%
NO WAY. I absolutely won't be watching this
11.08%