Jamie Dornan looked devilishly handsome this morning while continuing to promote Fifty Shades of Grey in the UK.
The Northern Irish actor was pictured arriving at KISS FM radio studios on Friday morning (13 February), the
morning after the movie's big premiere in London's Leicester Square
.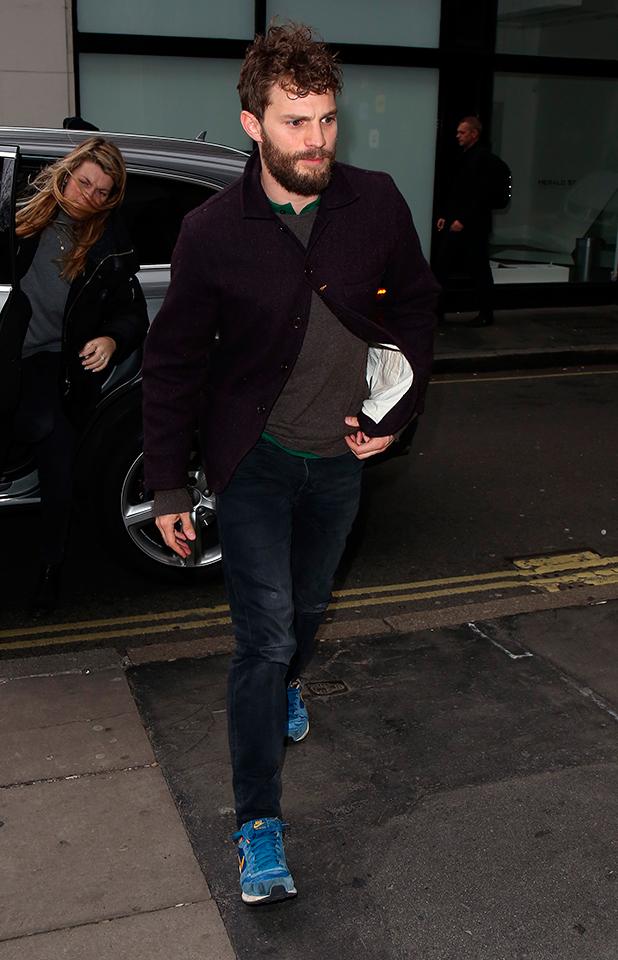 Jamie stars as dominant businessman Christian Grey in the film, based on the first erotic novel by E.L. James.
The highly anticipated movie documents
Christian's relationship with the more naïve Ana Steele
(played by Dakota Johnson), a relationship that includes a dominant-submissive contract and plenty of bondage.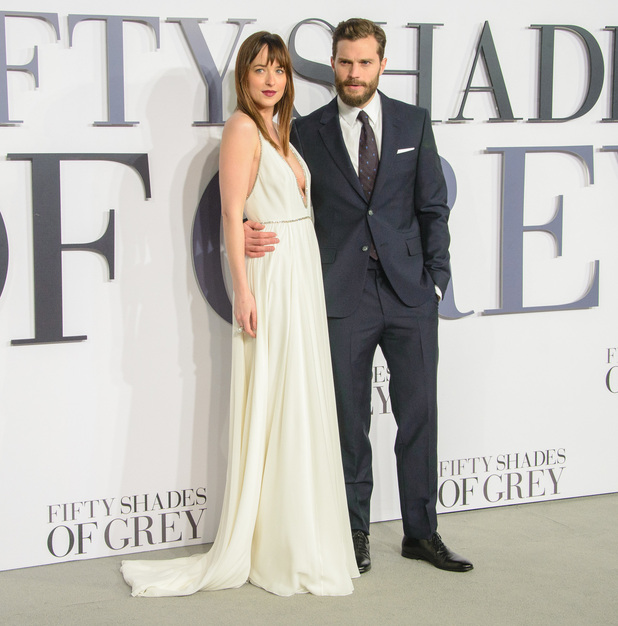 At last night's premiere, Jamie admitted that he found himself feeling sorry for Christian despite his huge wealth, career and success.
"He's a tortured, tormented, broken, unhappy man who struggles with contentment and he's been through awful stuff in his youth and that has made him this way," said Jamie.
"It's manifested itself in how he approaches his business and relationships. And how he's incapable of love. He's kind of a heartbreaking character, to be honest. I felt myself feeling sorry for him quite a lot. He has all the wealth in the world but if you can't be happy, what does that mean?"
Fifty Shades
is in cinemas now, rated 18.
Fifty Shades of Grey the movie: looking forward to it or not?
YES! I can't wait!!
71.18%
NO WAY. I absolutely won't be watching this
11.08%