Meghan Trainor has admitted she's so busy breaking the music industry she doesn't have time to kiss boys!
The singer looks fabulous as the cover star for Seventeen magazine's new issue, where she opens up on love, success and overcoming body insecurities.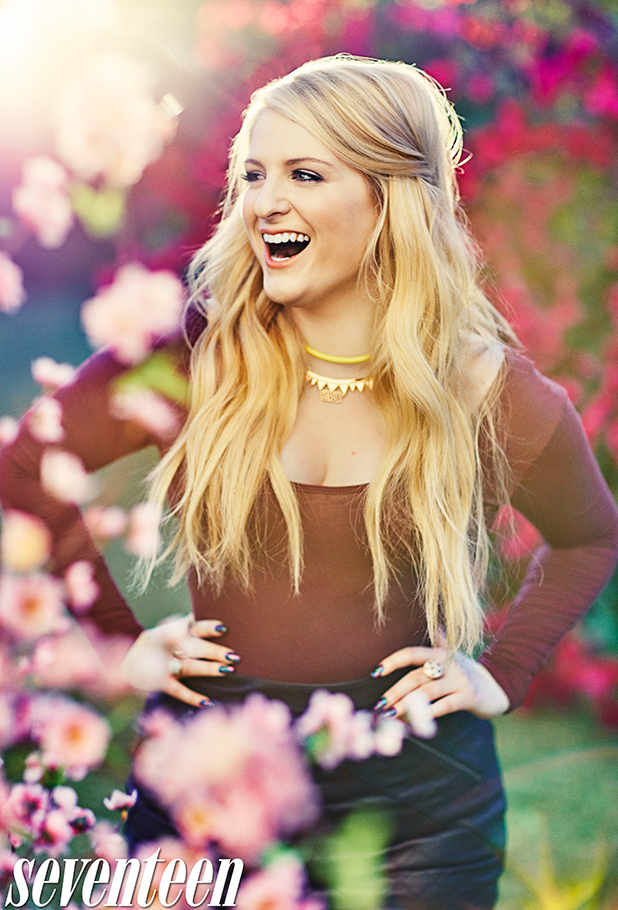 Meghan tells the mag that she has no specific plans for Valentine's Day this year because her career is currently her priority in life.
"I knew my life would be complicated if my dreams of becoming a success in music came true. And I knew I'd have to work hard to achieve those dreams, and that they'd have to take a front seat in my life.
"So even though I went cray in high school, now I haven't kissed a boy in forever. I keep telling myself that the right guy is going to be worth the wait. When I find the one, it's going to be like, 'Damn, that's why you took so long! 'Cause you're awesome!'"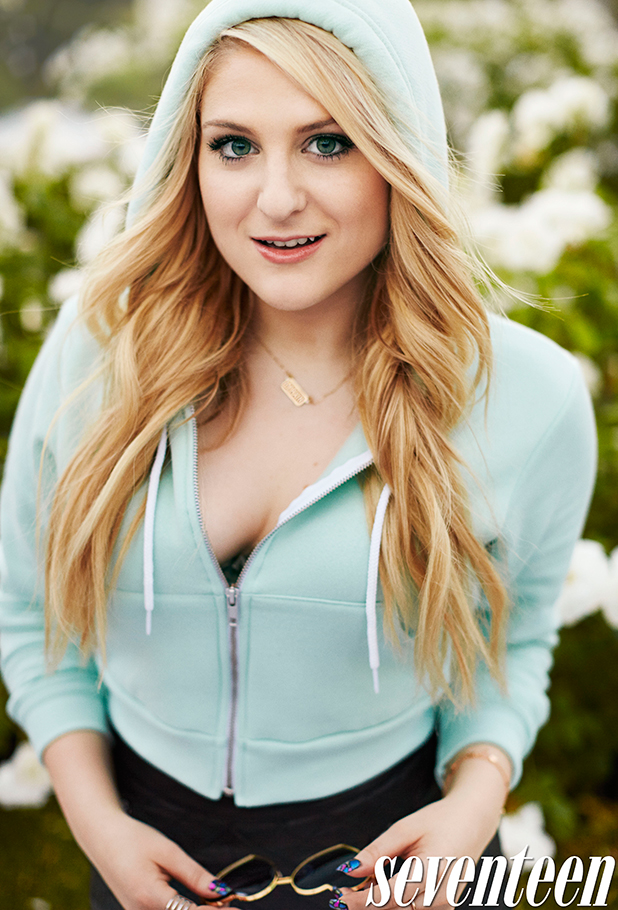 Meghan's certainly on the way to achieving her music dreams! If she hasn't already!
Her track 'All About The Bass' has been a massive hit all across the world and was nominated for Grammy Awards for 'Song of the Year' and 'Record of the Year'. It's sold more than six million copies worldwide so far.
Not too bad for someone who is just 21!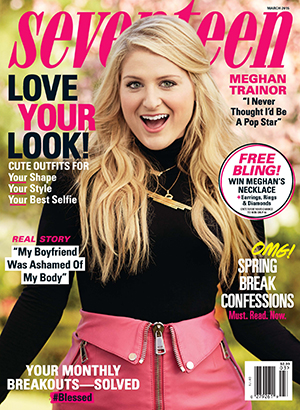 "I guess the biggest thing that I've learned is, never doubt your dreams," she tells the mag. "No matter how big your dream is or how ridiculous you think it is, you can't doubt it—you have to believe in it. Because it will happen."
It's not always easy achieving mega stardom though and with huge success comes the inevitable criticism from certain people. Meghan says she used to be harsh about her looks early on in her career but has grown in confidence as time goes by.
Meghan explains: "When I saw photos of myself, I would think, I look awful. There's a double chin! I never thought I'd be a pop star. I don't look like Rihanna. [Then] after the video for 'All About That Bass' came out…when I was signing autographs, this girl came up to me bawling and said, 'You make me feel pretty again. Thank you.'
"It really resonated with me that this girl was so gorgeous, and she didn't even know it.
"It's a mental thing. Just recently I was thinking, 'I'm confident now, and I look good,' and that's because I've started saying those words out loud more. So now when I see pictures, I'm like, 'Oh my God, why would I hate myself at all? I look incredible in that picture!'"
Read Meghan's full interview in the March issue of Seventeen, available on newsstands from 17 February. Get more from Megan on the Seventeen website here.
Reveal is now on Google Plus! Join us here for the latest pictures, fashion and celebrity news!