Katie Price won Celebrity Big Brother - just as Reveal readers had predicted !
The former model and mum-of-five triumphed in Friday night's (6 February) live finale, beating controversial columnist Katie Hopkins to the winner's crown for the January 2015 series.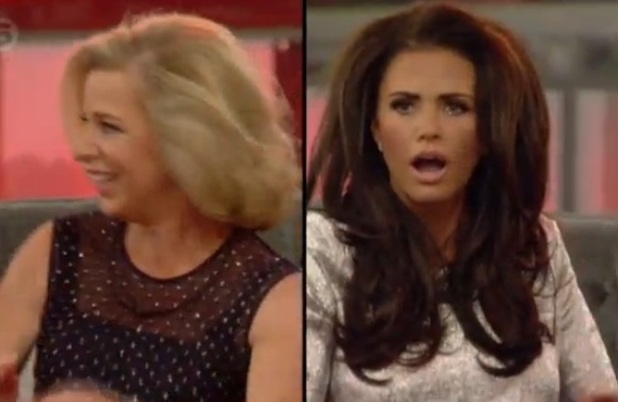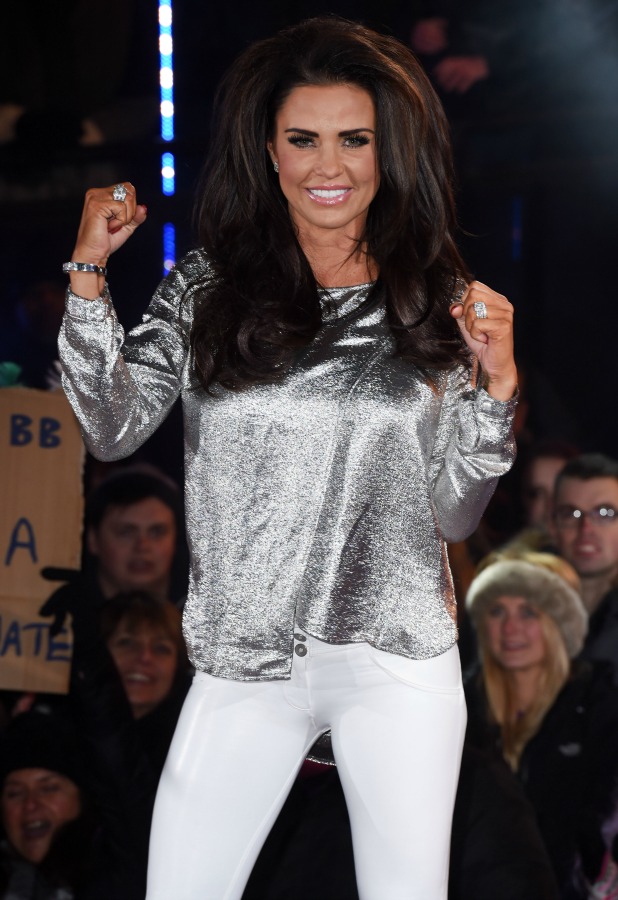 Calum Best came in third place, followed by Keith Chegwin in fourth and Michelle Visage in fifth.
Katie, 36, looked seriously STUNNED by her win, visibly shaking before and after the result was announced, saying: "How have I done this?!"
She looked close to tears as Katie Hopkins left the house, saying she feared she was having a panic attack. And when she exited through the doors, there were definite tears in her eyes...
If you want to read what
Katie Price told Emma Willis in her exit interview, head over here! Highlights include her medical problems, entering the house late and how she's been asked to do CBB many times!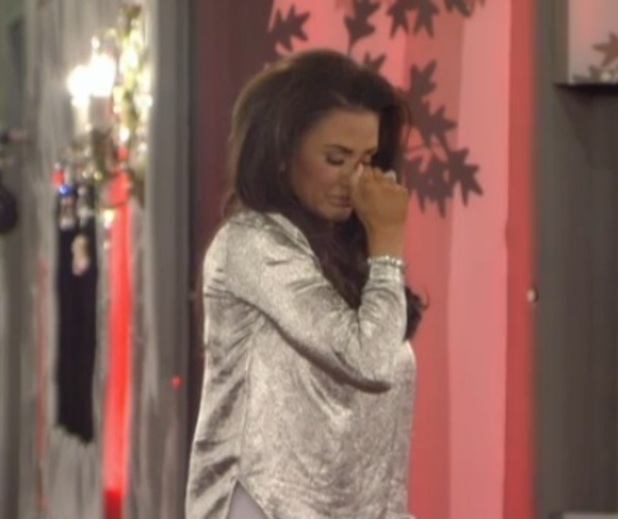 Highlights from the other exit interviews: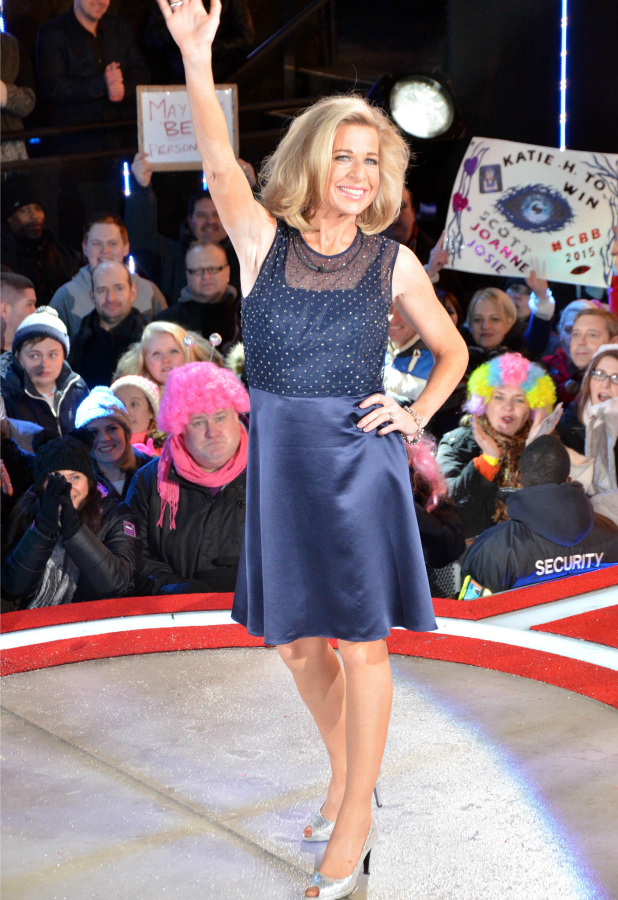 Katie Hopkins
Katie Hopkins said she felt like the most hated housemate going in so she was stunned to have finished in second place. Boos don't bother you, she added, as she stands up for her beliefs and owns up to her brand. Katie H also spoke about her now-known hatred of compliments.
Hopkins said she didn't have a gameplan other than being true to herself and being true with her opinions. She also joked CBB was kind enough to put a "complete and utter t**t" in the house so she could look good. She said Perez had ultimately done her a favour. She went so far as to describe Perez as like having thrush as it was itch you couldn't scratch or treat. Lovely!
But, did Hopkins really secretly like Perez? Well, you need a sparring partner in the house, she said! She also said she wanted to take him on when he went for other people. She also spoke out again about disliking people who sat on the fence. Emma said there's nothing wrong with being liked, but Hopkins wasn't convinced...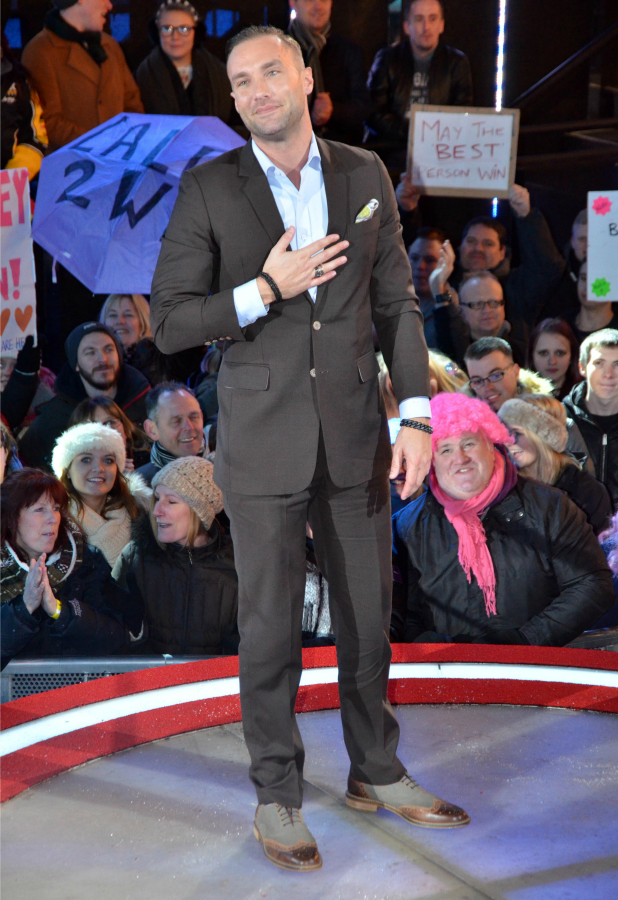 Calum Best
Calum finished in third place and left the house to incredible cheers (looking very handsome indeed!) He was introduced as Mr Cool by Emma Willis! Calum said he was thrilled to come third despite feeling absolutely exhausted. Oh, and it was his birthday! Calum said he entered the house to change public opinion of him, which he appears to have done judging from the cheers. Interestingly, Calum said he'd always lived alone which made the CBB experience very different for him! He said at times he worried he was taking himself away too much but ultimately you can't be alone there. He pointed the finger at Perez Hilton for making it a slightly uncomfortable situation at times.
Calum said he was often called the peacemaker of the house and he was happy to be a calming influence on housemates. Discussing Katie Price's arrival, he called her a breath of fresh air especially as the series was so awkward. "I think Katie is awesome, we chatted away."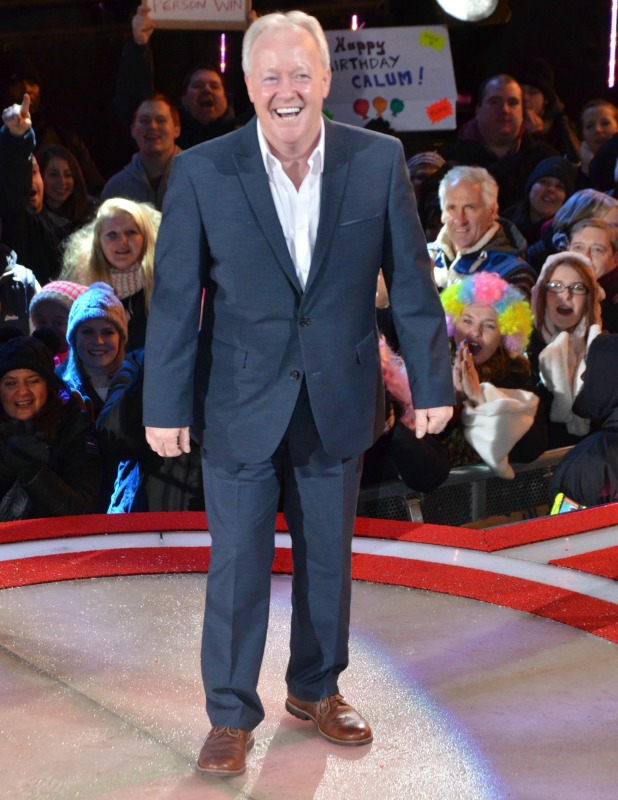 Keith Chegwin
Keith finished in fourth place. Poor Keith was in tears when he left the house to massive cheers, clearly getting a bit overwhelmed with seeing his wife again. "I am so in love with that lady!" he gushed. Aww! Keith said the show had been a nightmare from start to finish, as he'd expected, but he'd actually quite enjoyed it! "70% has been hell but the other 30% has been bloody brilliant!" As for being Mr Switzerland in the house, he said he's happy talking to everybody. He admitted biting his tongue on purpose at the start but later started to speak his mind.
Keith said he actually had been upset by Kavana's drunken outburst at him, particularly as he wanted to look after Kavana in the house. "I didn't like seeing him in that state. I wasn't being a nanny, I promise you." He went on to say that living with Katie Hopkins and Perez Hilton was like a game of ping pong and by the end of the show, Perez had "disappointed him" and he didn't want to know him. Keith said Perez was rude, disrespectful, kept them awake and didn't care about anyone's feelings. "I've washed my hands off him."
Michelle Visage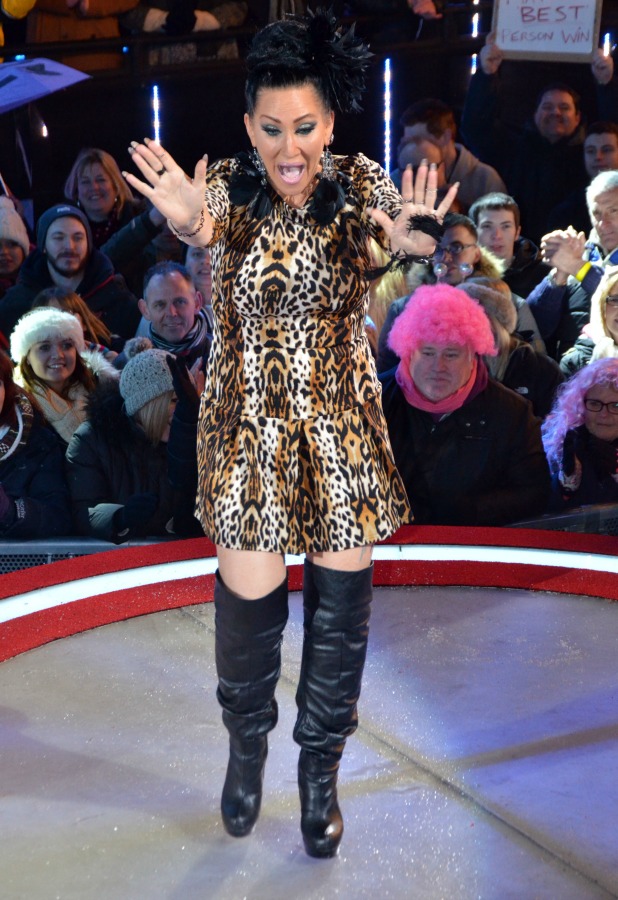 Michelle finished in fifth place. She told Emma Willis she was "honoured, blessed and humbled" to have made the finale, especially as she was up against so many "brands" in the UK and she was a relative unknown. She admitted this was a tougher season than any she had ever watched before, jokingly referring to Perez Hilton as "Lord Voldemort". Michelle accused Perez of sucking up to Katie Price over her because Katie P could do more for him in terms of fame. Michelle said she initially went into the house hating Katie Hopkins but turned out to adore her. She said their friendship was true and she didn't think Katie was manipulating her at all.
While the finalists left the house, they were watched by their former housemates who were gathered outside.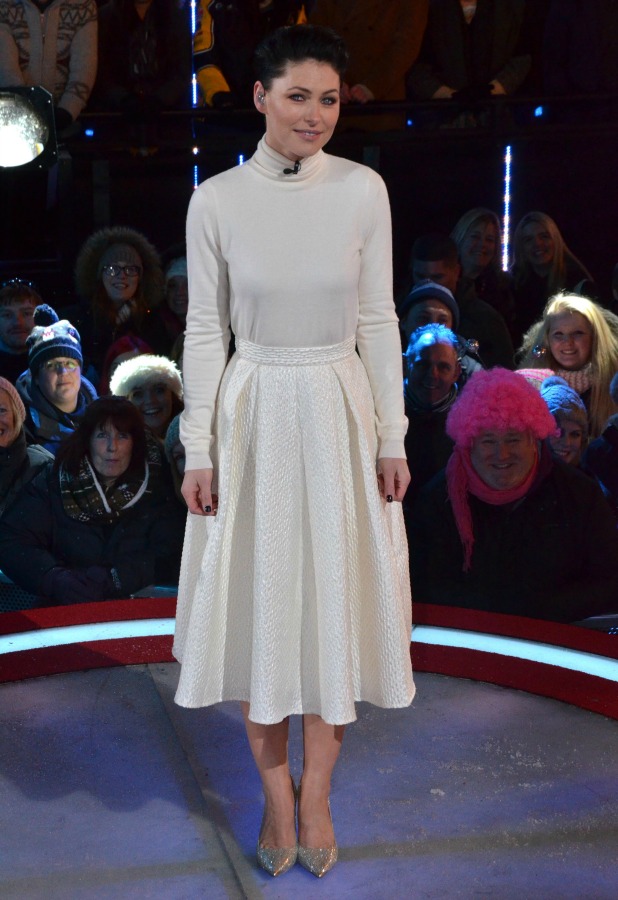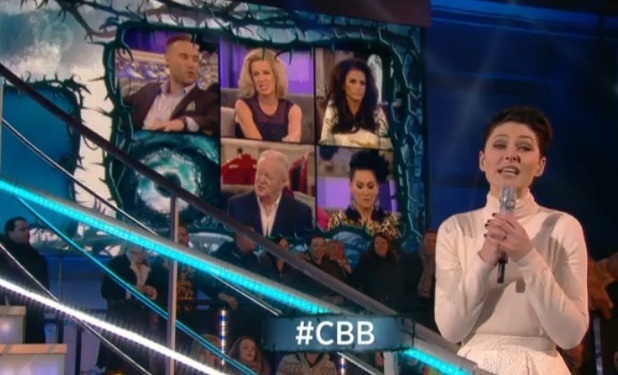 It's been a controversial and dramatic series which saw two housemates booted out, one walk out, one fake a walk out and be dubbed 'The Most Hated Man in the UK'. Oh, and there was an eviction through a secret door in the house, as well.
We've had a string of secret tasks -
Katie Hopkins in the first episode
,
Kavana's fake tears
,
Perez's fake walkout
- some memorable tasks, some sneaky tasks. We've seen rows, tears, drunkenness, rows, formal warnings and
more talk about sex and body parts than ever before
! (Thanks Katie Price!)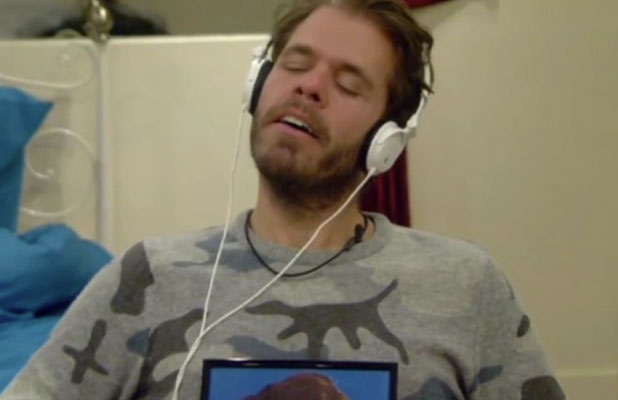 The series started off dramatically with
Baywatch actor Jeremy Jackson being kicked out on day four
for inappropriate behaviour after he drunkenly pulled at Chloe Goodman's bath robe while she was naked underneath. He
later accepted a police caution
and
apologised to Chloe, insisting he hadn't meant any harm
.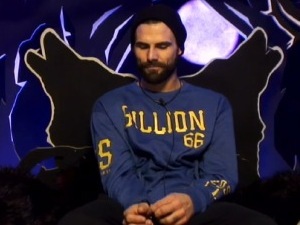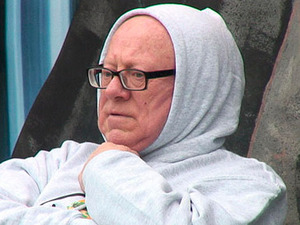 Then, just two days later,
ex-Corrie star Ken Morley was ejected for offensive behaviour
including sexual comments and remarks about heritage and ethnicity.
US R&B singer
Alexander O'Neal then chose to quit on day 11
, suggesting he couldn't cope with living alongside Perez Hilton anymore. "The stress became unbearable. I did it for myself and for my housemates."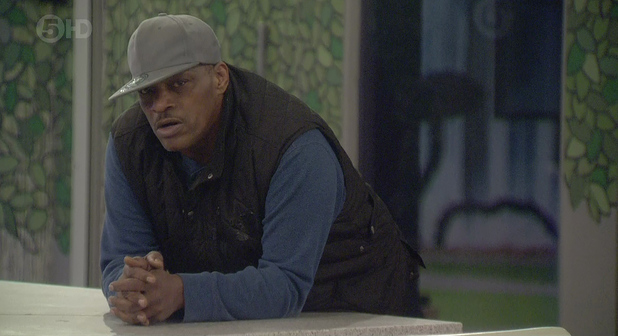 While
Perez finished in sixth place
, this series will almost certainly be remembered as The Perez Show thanks to his dominance of the headlines in the house.
He clashed with a string of housemates - most notably Cami Li and Katie Hopkins - and also stunned us with behaviour including a fake
coughing fit in the bedroom
and
stripping naked and gyrating against windows in the garden
... It led him to be dubbed 'The Most Hated Man In The UK' but after he was evicted, he insisted he didn't care.
Perez said the experience was traumatic for him and he was so desperate to leave he
even resorted to slagging off One Direction
in the hope fans would vote him out. They didn't.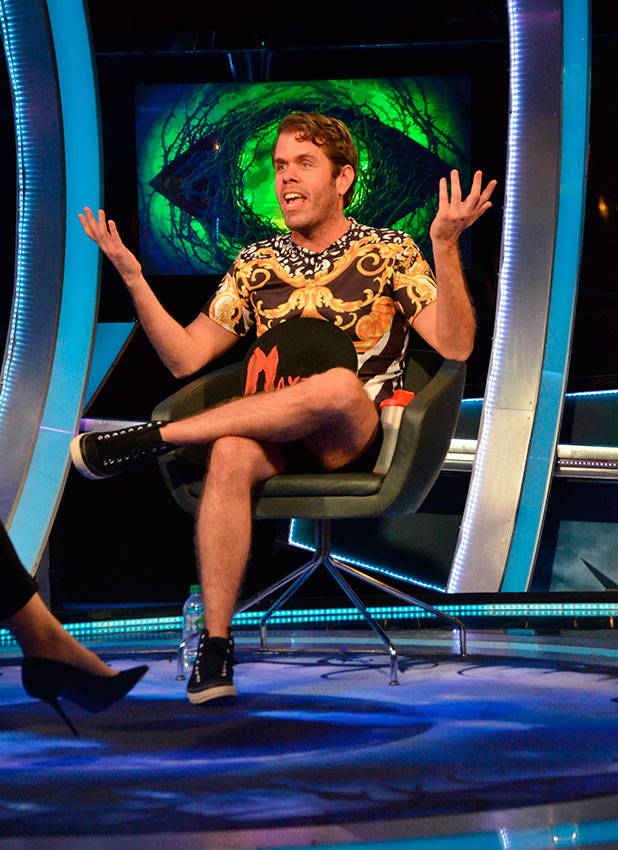 During exit interviews this series, host Emma Willis has remarked she's never met so many housemates who seemed so pleased to leave the house: Perez, Patsy Kensit, Nadia Sawalha... they all said how excited they were to be out.
We've also had medical emergencies with
Katie Price needing a doctor on standby as a result of a botched breast reduction
surgery with left her with a hole in her breast. Perez Hilton also claimed he'd needed sleeping tablets to help him, though
Kavana later claimed he actually meant Nytol!
There's also been the revelation of 'celebrity riders' thanks to Patsy Kensit, who claimed all housemates were allowed a certain little luxury in the house. Hers was spray tans,
Katie Price's was a hairdresser
, though to be fair to Katie, her surgery meant she couldn't lift her arms above her hair.
The final standings:
Winner:
Katie Price
Runner-up:
Katie Hopkins
3rd:
Calum Best
4th:
Keith Chegwin
5th:
Michelle Visage
6th:
Perez Hilton
7th:
Kavana
8th:
Cami Li
9th:
Nadia Sawalha
10th:
Patsy Kensit
11th:
Alicia Douvall
12th:
Chloe Goodman
Quit:
Alexander O'Neal
Kicked Out:
Jeremy Jackson
Kicked Out:
Ken Morley
CBB finale poll: have you enjoyed this series?
YES! It's been the BEST ever!
53.65%
Hmm... it's had its moments but it wasn't my favourite.
30.90%
I hated this series.
15.45%
Reveal is now on Google Plus! Join us here for the latest pictures, fashion and celebrity news!