New mum Mila Kunis has revealed being pregnant has significantly changed her body shape, claiming: "I'm busty now."
In October,
Mila gave birth to daughter Wyatt Isabelle - her first child with Ashton Kutcher
.
Now four months on, the mum-of-one is still reaping the rewards of her pregnancy, revealing her cleavage has majorly grown in size.
"It's amazing for me!", she said.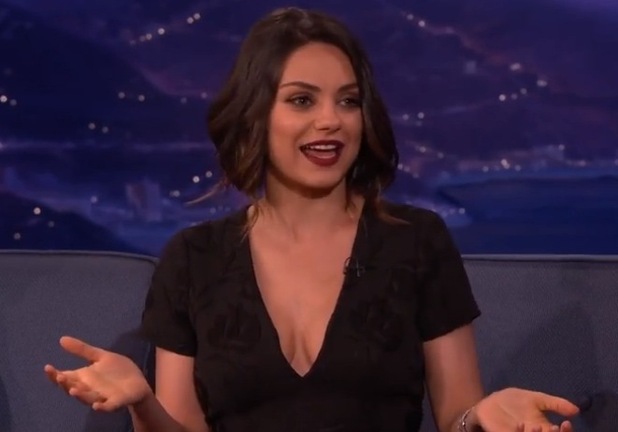 Mila opened up on her post-baby bod while appearing on the
Conan O'Brien Show
last night.
Wearing a plunging black dress, the 31-year-old had her now ample assets on display as she explained it has taken her some time to get used to her bigger bust.
"Boy did these things grow," she said. "I don't know how to deal [with having boobs] because I never had them."
Telling talk show host Conan she had always dressed to suit being flat-chested, Mila added: "Now I'm busty I'm like 'woah check it out!', it's a whole new world.
"Men actually look at my boobs [now], I've never had that happen before!"
Although the US beauty is loving her new found curves, Mila did admit she is not such a fan of having to wear a bra all the time.
She said: "I needed to start wearing bras, that was a whole new experience for me! I was like, 'what are these things that people wear?', and now I have to wear them too."
Oh, the perils of being a girl, eh?!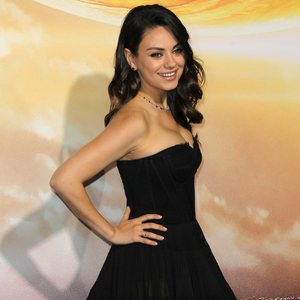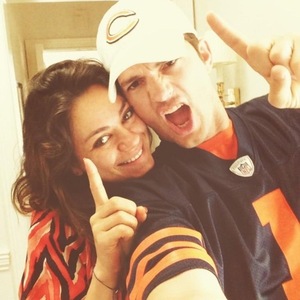 As well as changing her look, Mila recently revealed her new boobs have helped her to regain her figure after giving birth.
Crediting breastfeeding for helping her to lose her baby weight,
Mila has previously joked: "Listen breastfeeding is just like working out!"
Although the starlet did then admit she does hike everyday with baby Wyatt too!
After taking time off to raise her baby girl,
Mila has been busy back at work to promote her new movie Jupiter Ascending
.
Grateful that she had the opportunity to take a break,
the actress has said she felt blessed to be a stay-at-home
for the first few months of Wyatt's life.
"I was able to take time off and raise my child, that's a blessing."
Watch this Mila Kunis interview on Conan at 11pm Thursday 5th February, on truTV (freeview channel 68)
Reveal is now on Google Plus! Join us here for the latest pictures, fashion and celebrity news!