Kavana and Perez Hilton have been evicted from Celebrity Big Brother.
Viewers watched a double eviction on Wednesday night's (4 February) episode as
another two celebrities were booted out of the house,
leaving just five in the running to win!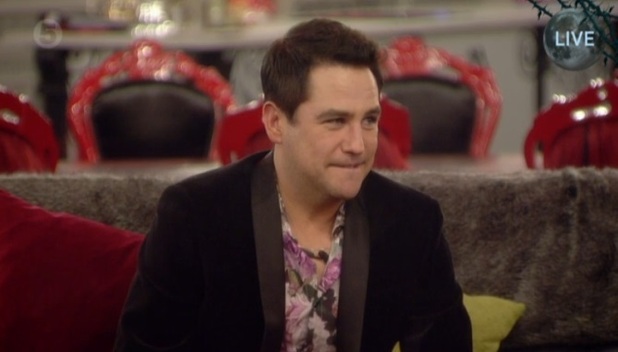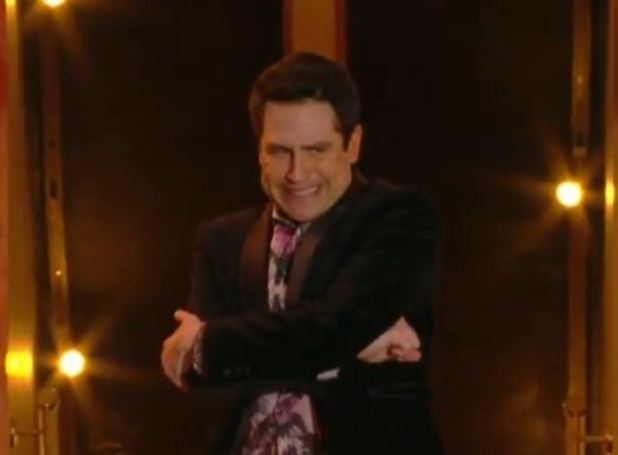 Kavana, 37, was the first housemate to leave, having received the fewest votes to save. "I have never experienced anything like that in my entire life," he told host Emma Willis. "I could have never imagined anything so twisted or dark. It was a freak show night and day!"
Kavana said people may think he's boring but he had a "ball" in the house and laughed all the time. He also apologised for his behaviour while drinking, saying vodka turned him into a monster and most nights Big Brother only supplied vodka. "It's no excuse," he added.
The singer said he found it difficult to "get a word in edgeways" around Perez Hilton, but didn't really mind the US gossip blogger most of the time:
"One on one he is fine but you see the games he plays. Without Nadia he has been a different person. In a more Looney Tuney weirdo way."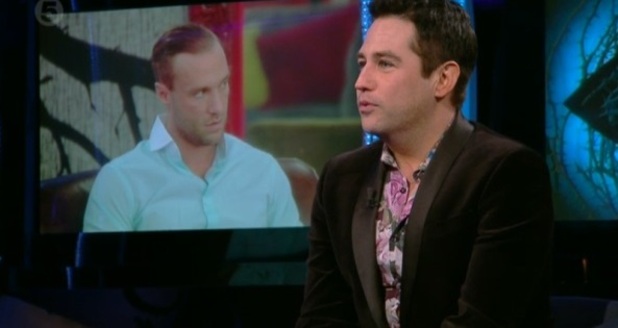 Immediately after Kavana's eviction, it was back to the house where we learned Perez was the second star to be saying goodbye tonight.
Perez - who held a mask with his son's name in front of his face while the result was announced - immediately leapt up and ran off towards the front door, not waiting to say goodbye to the housemates.
He kept shouting, 'Yes! Yes! Yes!'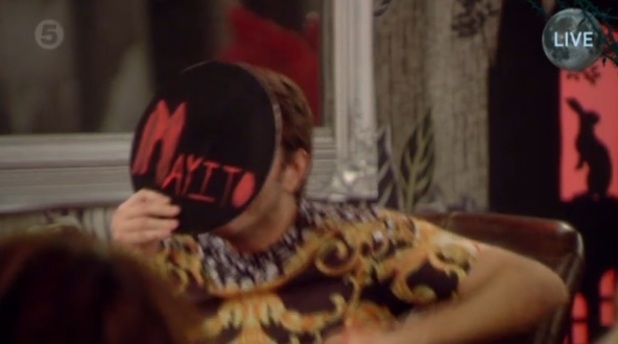 Perez told Emma: "I am SO HAPPY to be out of that house! I literally was so happy in that moment my name was said because I had a dream last night I was leaving today. Earlier today everybody was saying, you're not going but my dream was so real! I was filled with hope and my hope got my out!"
He added that he's happy the other housemates have made the final because they wanted to win and he wanted to go home - he doesn't even begrudge Katie Hopkins being there!
Perez explained he created The Perez Show as a defence mechanism to deal with negative energy in the house. "When The Perez Show was on, it was me, but it was a way of allowing me not to be hurt and putting armour on."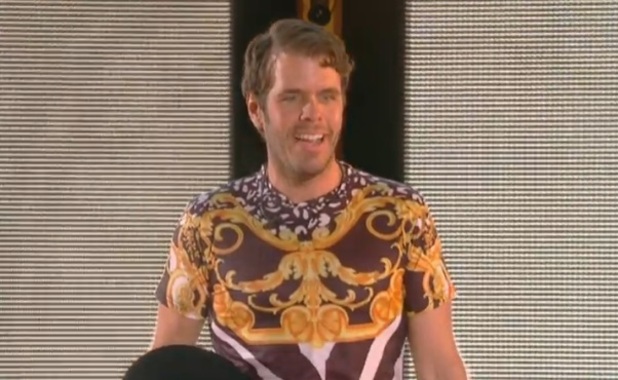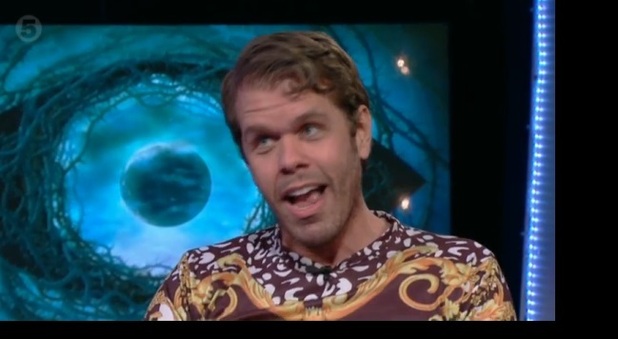 Perez said if he could go back and not do Big Brother, he would, saying it was a traumatic experience. He also admitted that he should think more before he speaks. "I acknowledge that 110%."
He revealed viewers didn't know, but for the past week in the house he'd been taking sleeping pills prescribed by a doctor because he couldn't switch his brain off in the house.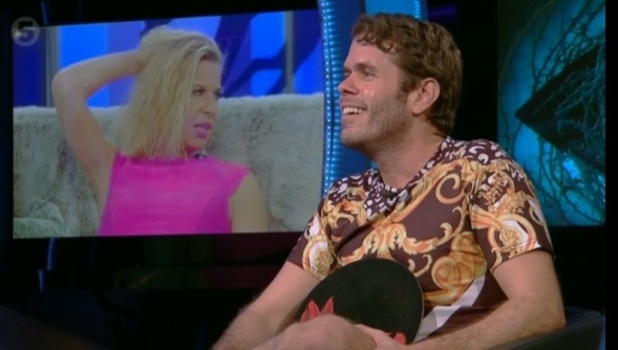 Of course, the talk soon turned to Katie Hopkins. Perez, though, said she wasn't his enemy in the house, his enemy was his own brain. Perez didn't seem too keen to discuss Katie, instead turning the tables and talking about Nadia Sawalha and how he really had made a life long friend. "I would trust her with my child," he said.
It's been a dramatic week in the
CBB
house as they also said goodbye to US fetish model Cami Li in a surprise Monday night eviction.
In an episode called
Live Bombshell
, host
Emma actually entered the house, much to the shock of the housemates,
to announce Cami would be leaving!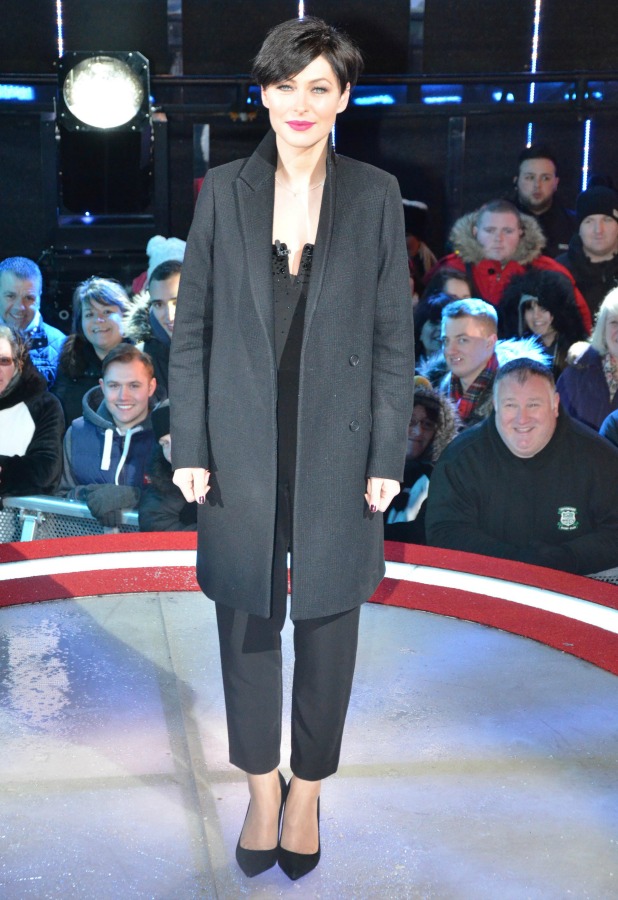 The sensational exit meant no time for Cami to change into her eviction outfit or do her hair and make-up. She also exited via a secret door in the wall rather than getting the whole crowds/photographers/glamorous exit.
Keith was actually upset for Cami,
telling housemates it was a shame she was denied a moment of glory.
"I feel incredibly sad," he said. "She's a lovely girl and to be actually whisked out of a show just by the means of a door and not be given her hour of glory, I think that's a real shame and I'm very upset by it."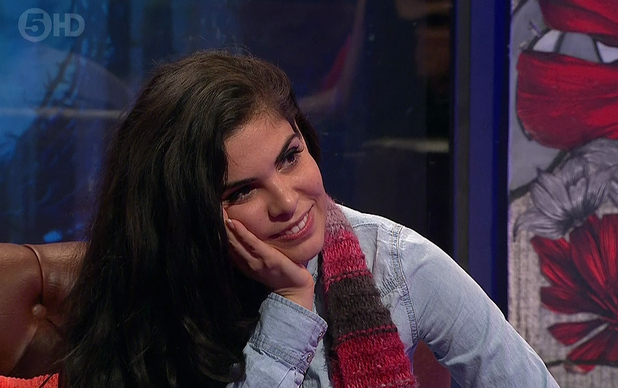 Meanwhile, this week marked
Emma's last time hosting Big Brother's Bit On The Side.
The gorgeous presenter, 38, is still fronting the main show but stepped down from its spinoff on Monday evening.
Not, however, because she's pregnant!
Emma took to Twitter after her final show to say: "Thanks for all your wonderful messages. I can't begin to tell you how much I'll miss it. And to clarify, I'm not pregnant! #cbbbots night x."
She's mum to two children with musician husband Matt Willis.
Celebrity Big Brother
airs nightly on Channel 5.
CBB January 2015: Who do you want to win?
Reveal is now on Google Plus! Join us here for the latest pictures, fashion and celebrity news!