Fifty Shades of Grey has released a sizzling third full scene from the movie featuring a naked Jamie Dornan.
In this sequence, we see Ana Steele (Dakota) sitting in Christian's bed while he stands shirtless at the door looking all brooding and mysterious.
"You're here because I'm incapable of leaving you alone," he tells Ana.
Her response? "Then don't…"
It's not that easy, though, as Christian explains. "I don't do romance. My tastes are very singular. You wouldn't understand."
"Enlighten me then," says Ana.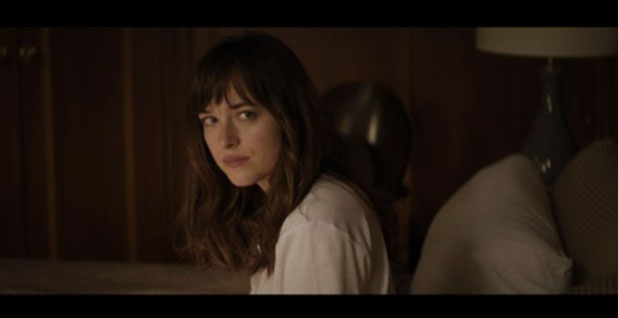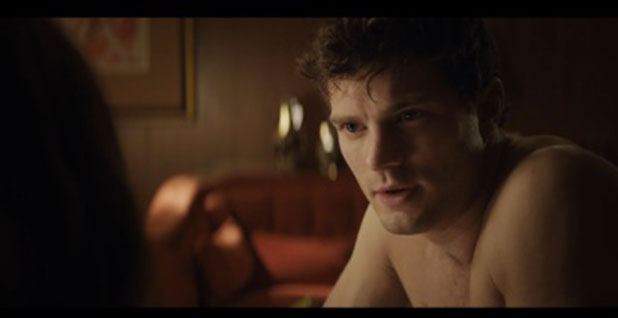 Well, those of us who have read the books know that he definitely does! Based on the erotic novel by E.L. James, the story follows Christian's seduction of Ana and how he introduces her to his world of BDSM.
The movie, directed by Sam Taylor-Johnson, is released in cinemas on Valentine's Day.
Also starring in the movie is Jennifer Ehle, famous for her role as Elizabeth Bennet in BBC's
Pride & Prejudice
, and Rita Ora who is making her major feature film debut as Christian's sister Mia.
While we have to wait until Valentine's Day to see more of Mr Dornan, lucky Kim Kardashian has already bagged herself a sneak peek screening!
She tweeted overnight she'd invited her girls over to watch the movie and loved it, simply saying: "OMG it's so good!"