Khloe Kardashian left the gym in LA yesterday clutching a healthy green juice drink.
The
Keeping Up With The Kardashians
was pictured dashing to her car following a workout with celebrity trainer Gunnar Peterson.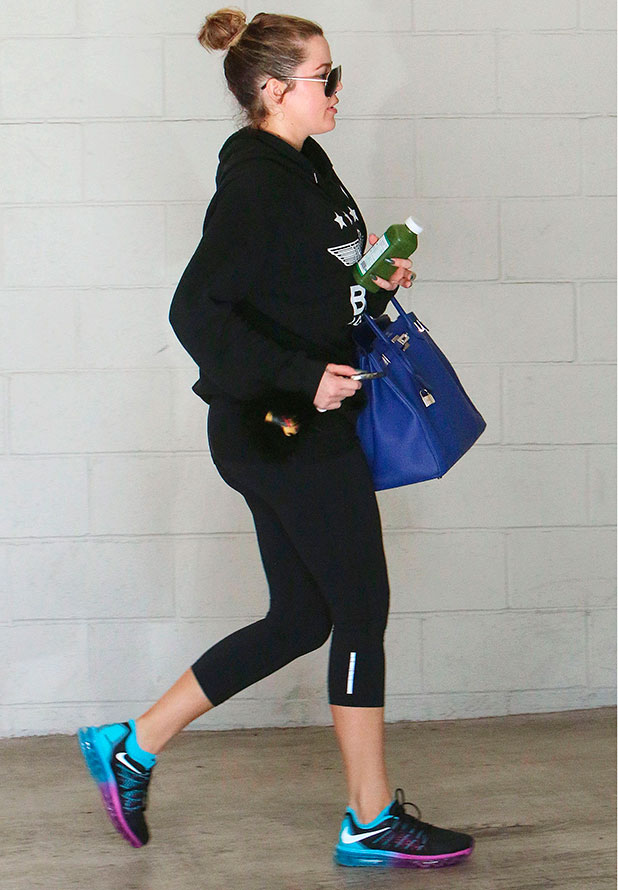 Khloe told fans it was a gruelling exercise session, tweeting a photo of herself boxing alongside the caption: "We be focused maaaannnnnnnnnnn @gunnarfitness!!! Burning calories and beating ass today!!! I was in one of those moods."