Katy Perry has revealed Adele once "stole" her burrito following a concert in London!
That's just one of the amazing revelations in her new interview with
ELLE US
, in which she talks about her popstar contemporaries, preparations for the Super Bowl and dealing with fame.
Katy looks gorgeous (as per usual!) on the cover of the iconic magazine's March issue, dressed in Giambattista Valli and Chanel jewels.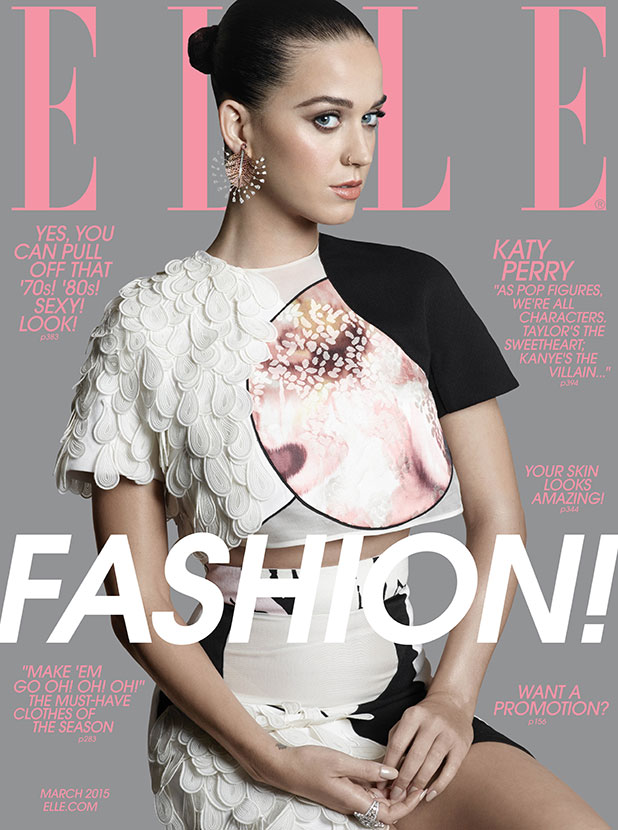 ELLE joined Katy on the Sydney leg of her recent 'Prismatic Tour' in Australia, getting intimate access to the superstar. (Lucky!)
Katy tells the mag of being a pop star: "It is a hundred times harder a dream than the dream that I dreamt when I was nine...You think you signed up for one thing, but you automatically sign up for a hundred others. And that is why you see people shaving their f**king heads."
That being said, there are some popstars who manage to live a normal life and stay away from the limelight. An example? The fabulous Adele. And Katy is clearly a fan!
"Adele is so real and couldn't care less about the trappings of fame. She came to a show at the Hammersmith Apollo in England and stole my after-show burrito. She's like [heavy British accent], 'How the fuck did you get a burrito in England?'"
Well it's
Katy Perry
! We're sure she could get a burrito in Antarctica if she asked!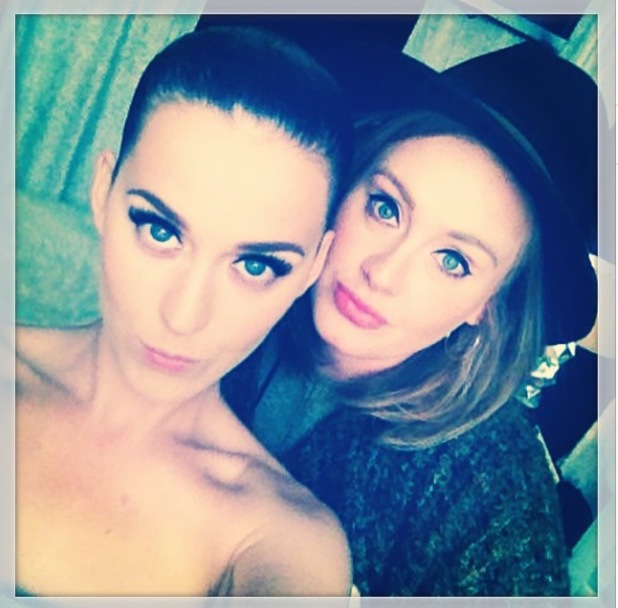 Katy talks to the mag about how popstars are portrayed in the media and by fans, saying everybody likes to place certain people in certain roles.
"You've got to name someone the villain, someone the princess, someone the mum, the dad-type - you know there always have to be characters. As pop figures, we're all characters. And the media uses that. Who is the sweetheart, who is the villain? You know. Taylor's the sweetheart. Kanye's the villain. That's the narrative."
Katy's just set a new record for the most watched Super Bowl performer ever, with 118 million people tuning in to watch her half-time show on Sunday.
She performed a medley of hits and was joined by special guests Lenny Kravitz and Missy Elliott in a 12-minute extravaganza… that took six months of preparation!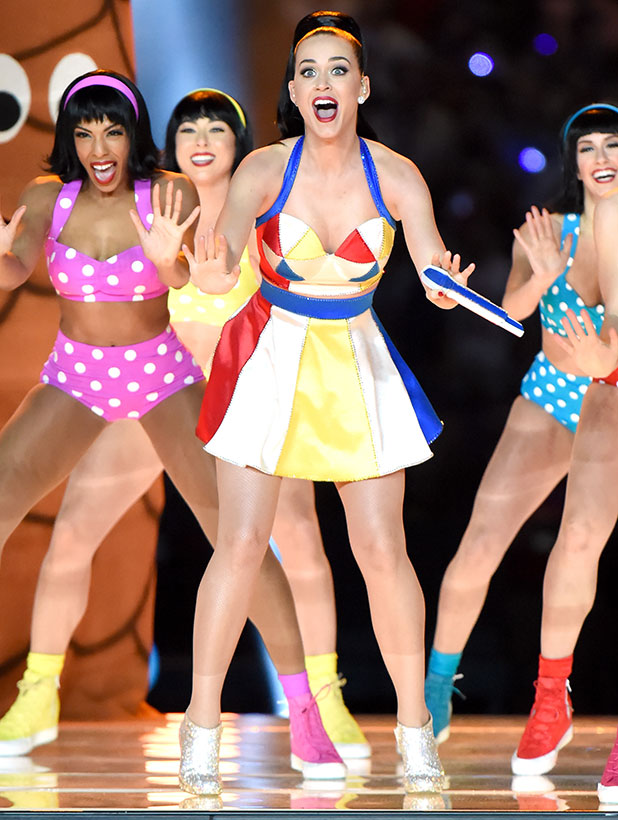 Used to being in control of her shows and performances, the starlet admits it was hard to relinquish that control to NFL and the various levels of "red tape" involved.
"There are many committees I have to go through for my costumes, the budgets of my show, every interview—everything, I have to report to somebody. So I am no longer the boss; I have to relinquish that control.
"We love this opportunity, but once you decide you're gonna do the Super Bowl, you're gonna have no fucking life for six months. It is the biggest thing. Anyone that's ever done it has been scared shitless. You stay off the Internet for the five days afterward."
Well, considering how much praise Katy has got for her amazing performance, we think she's safe to have a little Google of her name!
Katy Perry is on the cover of ELLE's March issue – hitting newsstands nationwide on February 17.
Reveal is now on Google Plus! Join us here for the latest pictures, fashion and celebrity news!