New mum Mila Kunis has revealed she cried when she had to leave her four-month-old daughter Wyatt at home for the first time.
Earlier this week,
Mila stunned on the red carpet for the premiere of her latest movie Jupiter Ascending
and showed no sign of upset being back at work.
But appearing on
Jimmey Kimmel Live
last night, the US actress admitted the premiere was the first time she had ever left her baby girl's side and she couldn't help but shed a few tears.
Aww!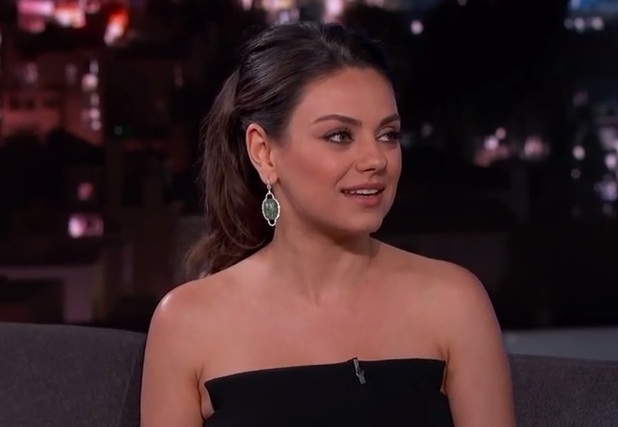 Speaking on the show, Mila said: "That was the first time I left [Wyatt] at home. It's frightening, I was with her every day for the first four months of her little life. I cried."
In October last year,
Mila gave birth to daughter Wyatt - her and Ashton Kutcher's first child
. Following their baby's arrival, Mila took a break from work and has said
she felt blessed to be a stay-at-home and raise her newborn
.
Now back to her day job, the mum-of-one admits it is "very strange" to not be doting on her daughter 24/7.
"From being a stay-at-home to all of a sudden leaving your child, it's a very strange feeling," she said.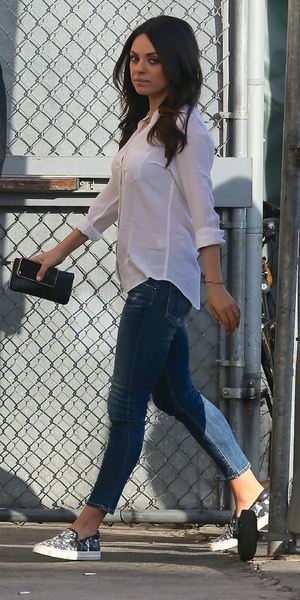 Ahead of her appearance on the talk show, Mila was spotted flaunting her post-baby bod in jeans and a fitted shirt, before changing into a glam strapless dress for the show.
Host Jimmy complimented the 31-year-old on regaining back her figure so quickly, but Mila credited her post-baby appearance to breastfeeding... and regular hikes.
"Listen breastfeeding is just like working out," she joked. "The truth is though, I am very active. I do hike everyday with [Wyatt]."
Mila also took the time to praise her partner Ashton on being an "incredible father", although she did admit she sometimes finds it a little scary when he's holding their baby girl.
She added: "I trust him completely, but the way that I hold the baby and he holds the baby... [Ashton] is like a jungle gym. He chucks her up in the air... it's frightening!"
After welcoming their daughter a few months back,
Ashton has since sparked speculation he and Mila have married in secret
.
At the start of the year, the
Two And A Half Men
star shared a photo to Facebook with the words "Happy New Year [love] The Kutchers" carved into the sand.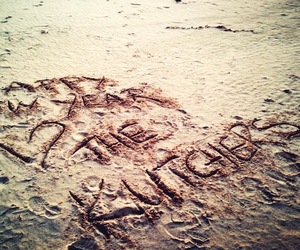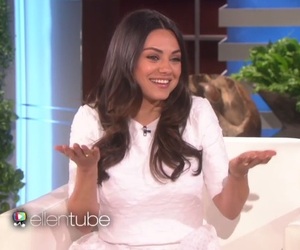 While many fans took his photo to mean the couple had finally wed,
Mila made sure to keep coy on the wedding rumours when asked by Ellen DeGeneres
on Monday (2 February).
Although the HUGE smile on her face did suggest there was something she wasn't letting on!
Asked by Ellen what Ashton meant by writing 'The Kutchers', Mila threw her hands into the air and said: "I don't know, it could just be a plural. My daughter has his last name legally, thus there are multiple Kutchers. He has a brother?"
Oh, Mila you tease!
Reveal is now on Google Plus! Join us here for the latest pictures, fashion and celebrity news!