Celebrity Big Brother's Kavana breaks down in tears tonight as he reminisces about beating Gary Barlow and Peter Andre to a Smash Hits award.
Kavana
opens up to his housemates about the night he scooped the pop 90s gong and admits that his mum now has the award because he "hasn't got anywhere to live".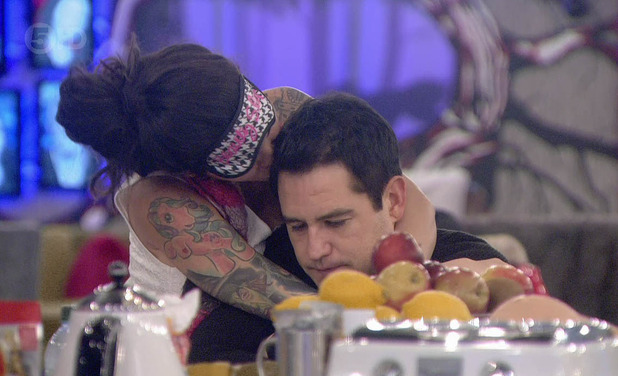 However, what they don't realise is that Kav's tears are all part of a secret challenge set by Big Brother!
Earlier in the show, the
Big Reunion
star will be seen in the Diary Room while being given the task of getting a hug from three housemates. In order to get a cuddle, he has to get teary.
Clearly Kavana is a great actor, as well as singer, as he manages to get a hug out of Cami-Li (who was later evicted during last night's live show). In fact, he does such a good job that Katie Hopkins even fetches him a tissue!
Kav also spins a sad yarn about his good friend Alfonzo - prompting a cuddle from Michelle Visage - and Keith Chegwin pounces into action when he sadly explains that no-one laughs at his jokes.
Good work, Kav!
Meanwhile, fans are set for more explosive drama tonight when
Keith loses his rag with Katie Hopkins during a row about Cami-Li's eviction
.
Things get so heated that he actually swears. Yep, Keith drops the F-bomb!
CBB, 9pm, C5, Tuesday 3 February
CBB January 2015: Who do you want to win?