The Only Way Is Essex's Elliott Wright is bound to do well in this weekend's Get Your Act Together - he gets a 10 out of 10 alone for that buff body!
TOWIE
star Elliott will be appearing in the latest instalment of the ITV reality show on Sunday and is hoping to impress with his newly-aquired Cyr wheel skills.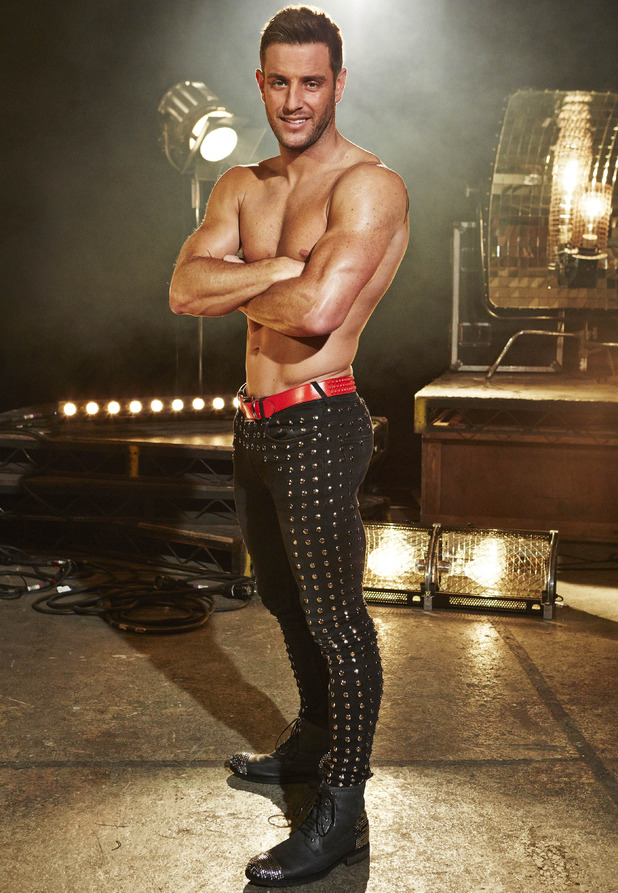 Elliott has suffered numerous bruises and muscle strains while training for the circus programme but, like his cousin Mark Wright who made it to the final of
Strictly Come Dancing
, he is determined to make it all the way!
Ahead of the show, Elliott has been chatting about his training schedule. Oh, did we mention that he's got his top off for the promo pic? We did already? Oops.
Why did you sign up to Get Your Act Together?
I'm always up for a challenge. I wanted to do something that really challenged me and the Cyr wheel definitely has! You are on your own and nobody can help you. I've really trained hard for this.
Were you ever scared during training?
I am battered and bruised! It's really tough. I've been doing it for six weeks now and I have put 200 per cent into the training. During one session, we did two hours and then I asked Billy [George, his mentor] if we could do another three hours because I didn't think we were progressing enough!
Wow, so you're very committed then?
Committed is exactly how we are. My cousin, Mark Wright, did
Strictly Come Dancing
. We're cut from the same cloth. If we're going to do anything, we don't want to lose. I was so proud of Mark on
Strictly
and he has seen the videos of me and said he is proud of me too. I do hope I can pull this off. I didn't even know what a pirouette was until I took on this challenge! You do have to get stuck in and bond with the wheel. You become at one with the wheel and you do respect the wheel. It's a lot to do with rhythm and balance.
Has it been physically draining?
I work out in the gym and I do football and weights, but this is completely different. This is core strength and it's something so different to anything I have ever done. I do love it and I am so happy I took on the challenge.
How would you feel to get to the final?
It would be awesome! Billy has told me we'll perform a trick that only three people in the UK can do. It has never been seen on TV before. If Billy and I do this, then we will be the first to do it on telly.
Have you become good friends with Billy?
He is a top draw. I have made a really great mate. We've had a real laugh during the training!
>Read more:
Get Your Act Together's Claire Richards: "I thought I'd burnt my vocal cords"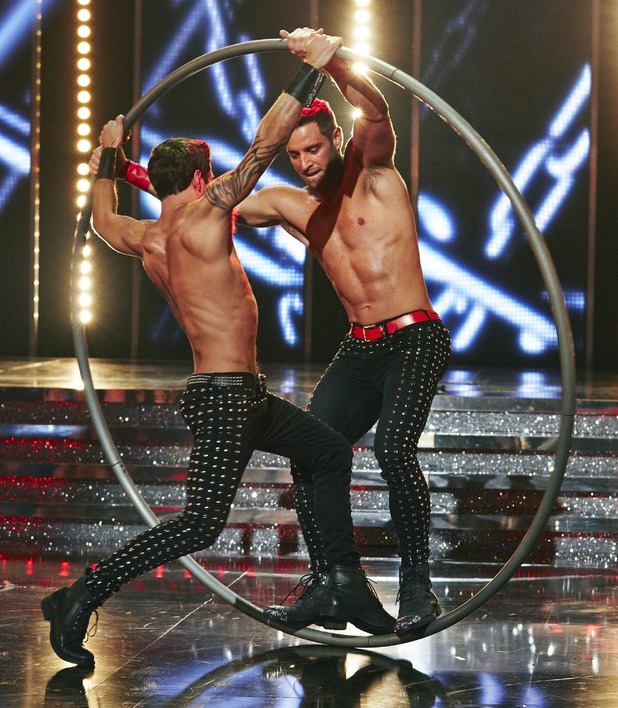 What have you loved most about Get Your Act Together?
The challenge - you can do anything if you put your mind to it.
Would you like to do more TV?
Definitely - I love it! I've watched
I'm A Celebrity...Get Me Out of Here!
and that is such an experience. People should do different experiences in life.
What do your TOWIE co-stars make of your circus antics?
They love it. They're all coming to watch me on the show. I'm really looking forward to the performance. If it doesn't work out, I know I will have given everything.
Is this the hardest thing you've ever done?
Yes, but the adrenalin does keep you going. We trained for five hours straight the other day - I was wrecked. My shoulders were burning and there was nothing left in the tank. Billy brought some people into the studio and told me to do it again. Under pressure, I did the routine. I was so pleased.
Has all the pain been worth it?!
We will have to see on the night! I've loved the experience. Even if we don't get through, it has been a great experience.
Get Your Act Together, 7pm, ITV1, Sunday 8 February