Fifty Shades of Grey has released the first full scene from the hugely anticipated erotic movie starring Dakota Johnson and Jamie Dornan.
The scene is one taken straight from the E.L. James book, where Christian Grey visits Ana Steele while she's working at the hardware store.
At this stage, graduate Ana has only met the mysterious businessman once before and it's clear she's rather stunned to see the brooding (and utterly ravishing) billionaire strolling up the aisle of her little shop.
While a clearly rattled Ana stumbles over her words, the smooth as silk Mr Grey calmly asks for some cable ties… If only Ana knew what he really wanted to do with them!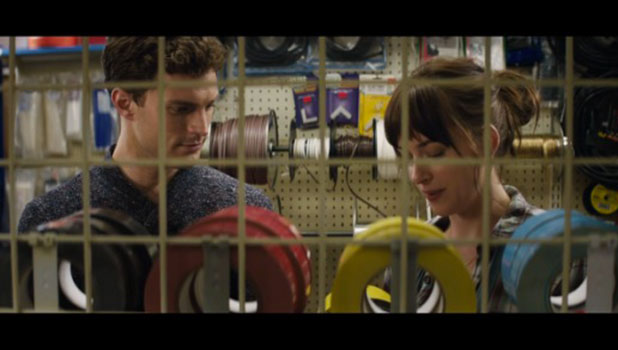 Fifty Shades of Grey
tells the story of Christian and Ana's blossoming relationship as he introduces her to his world of S&M: chains, whips, handcuffs and a Red Room of Pain.
But, as actor
Jamie Dornan, who plays Christian, has said in interviews, the movie is about more than just sex.
It's also a love story as Christian and Ana learn more about each other.
"The love story is more important than the BDSM aspect. I mean, we are going to tell a love story, you know, it can't just be what happens in the Red Room, that's not a film. There's so much more going on than that," he told ELLE.
Fifty Shades
has been rated 18 and is released in cinemas this Valentine's Day. Perfect timing, right?!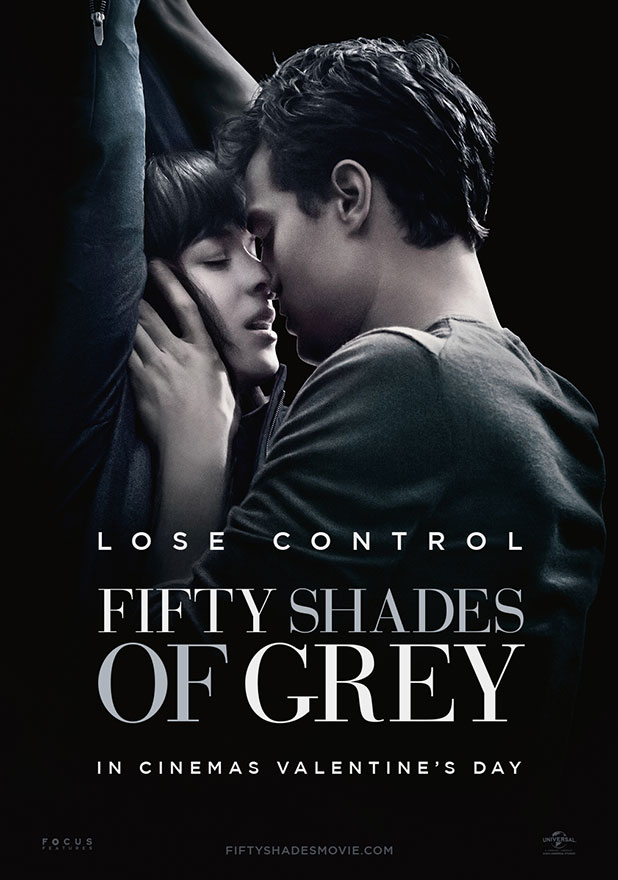 Over the weekend, actress
Dakota, who plays Ana, kicked off the worldwide publicity tour with a photocall in Los Angeles,
dressed (appropriately!) in a demure grey dress.
She
recently defended her character, telling Glamour mag
: "I completely disagree with people who think Ana's weak. I think she's stronger than Christian is. Everything she does is her choice. And if I can be an advocate for women to do what they want with their bodies and not be ashamed of what they want, then I'm all for that!"
Fifty Shades
is directed by Sam Taylor-Johnson and also stars Jennifer Ehle, Marcia Gay Harden and Rita Ora, who is making her major film debut as Christian's sister Mia.