Adam Rickett and his stunning wife Katy Fawcett have shared an emotional new video of their wedding day.
Big Reunion
star
Adam and Good Morning Britain news correspondent Katy married in Yorkshire
in December and fans can now watch the moment they exchanged their vows.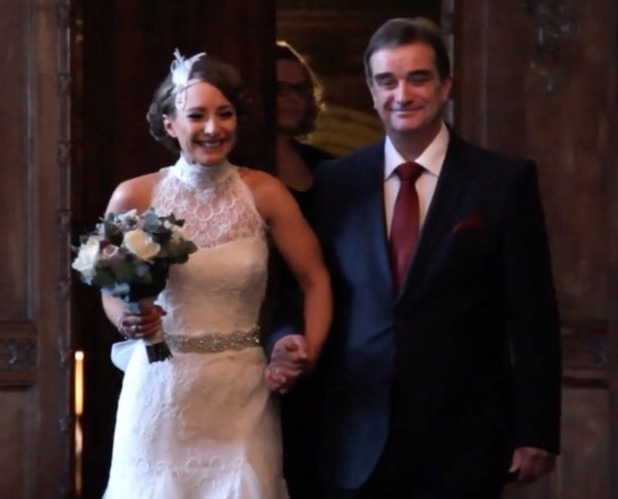 Katy looks absolutely gorgeous in the footage
after choosing to wear a vintage-style lace gown and coordinating headdress
for their big day. Adam, meanwhile, opted for a dapper suit with burgundy tie.
During the video, the couple can be seen exchanging their vows - both official and personal vows - and both are struggling to hold back tears.
Addressing his bride, Adam tells her: "Katy, I asked you to be brave for me once. I asked you to jump off a cliff for me, to step into the unknown with me.
"I want to thank you for giving me your trust, I want to thank you for giving me your love, I want to thank you for giving me your friendship, for giving me peace and for giving me a dream.
"Not a selfish dream of want or ambition, but knowing that each night when I fall asleep and wake in the morning, and every morning thereafter, knowing that I'm yours and you're mine."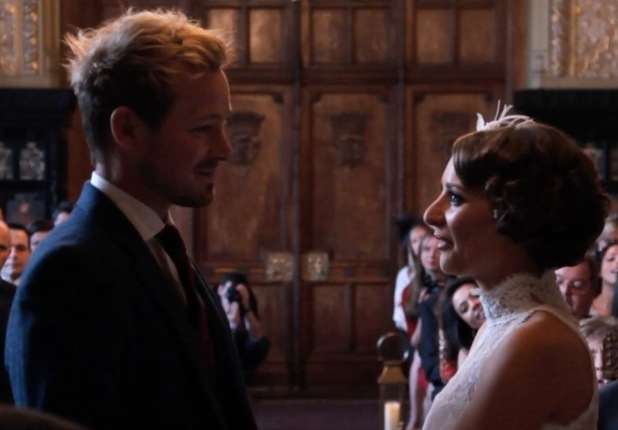 He added: "Katy, when I asked you to be brave, when I asked you to jump off a cliff for me, I said I'd hold your hand all the way down. I promise to always be holding your hand."
Wiping her eyes, Katy then told Adam: "I promise I will love you more, each second of each day, I vow to dance with you in Paris when we're old and grey.
"Support you when you're aching, through sickness and in health, spend a little less on clothes when there is no wealth.
"Every day I will appreciate your heart, your mind, your soul, a soul that one day met its match and made a lost one whole.
"I vow to always thank the stars that brought you in my life, cos we took that leap of faith and I'll forever be your wife."
Aww, we need a tissue!
The 12-minute video finishes with Adam and Katy - who has now taken her husband's surname - exchanging their wedding rings.
Sharing a link to it on Twitter, Adam told his fans: "You can see me and @KatyRickitt tying the knot!!!"
Following their wedding, which took place at North Yorkshire's Carlton Towers on 20 December,
Adam and Katy enjoyed a romantic honeymoon in Thailand
.
Watch Adam and Katy's wedding video here!