Brian McFadden and wife Vogue McFadden (nee Williams) looked blissfully happy together while arriving at the ITV studios this morning.
The married couple appeared on ITV's
Lorraine
to help launch a new testicular cancer awareness campaign called Check Your Chaps, aimed at getting men and women educated about the signs of the disease.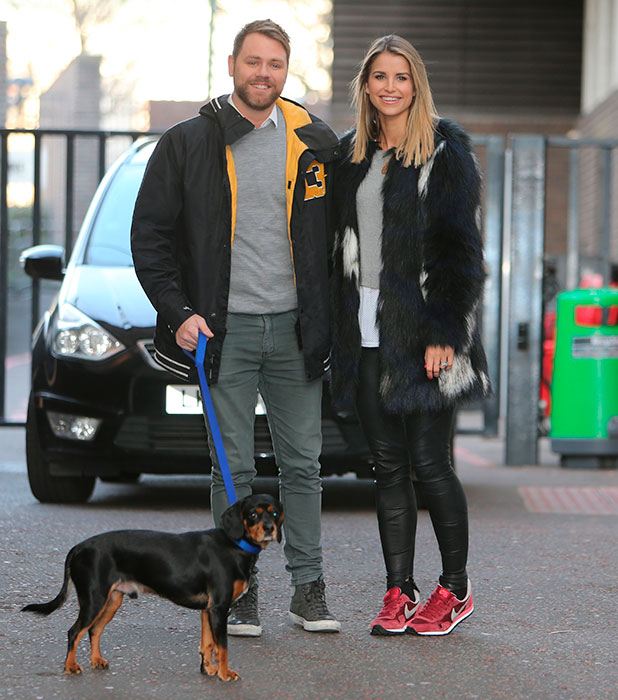 Vogue revealed that she'd have to persuade Brian to visit a doctor when something was wrong as he would try to stay away for as long as possible.
"He wouldn't be pushed to really do much if I didn't push him to do it. So even with that if he found something he would probably leave it on the long finger [put it off] and I would have to push and push."
Former Westlife star Brian admitted that was the case and that a lot of men would do the same thing. Now, however, he understands the importance of being checked over when you find something worrying.
He explained: "I know I had a mole on my back and for nearly a year and a half Vogue kept saying 'get it checked, get it checked,' and I was like 'it's nothing it's just a mole' and luckily in the end it was nothing."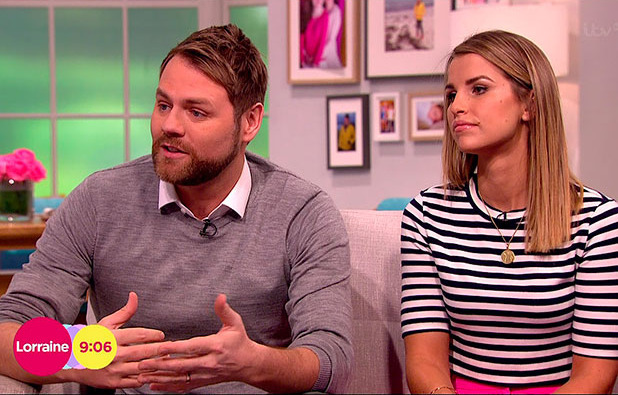 On ITV's
Lorraine
, the couple met men who had been diagnosed with testicular cancer after their partners pleaded with them to see a doctor.
Brian said: "What frightened me the most from meeting these boys is that when they found something and went to the doctor eventually, how quick something happened. These doctors didn't wait around, probably the most was three days later, that these men were in, operated on and treatment started.
"If you can imagine how important it is for the doctors to get it done quick, it just shows how important it is to get there in the first place.
"I always thought - and I think most guys my age are the same - 'it's not going to happen to me, I'm 35, I'm still young, it's old people who get cancer.' [It is] this weird [idea] that boys have. Anyone can get it any age, you could be healthy, you don't have to smoke or drink, it just happens."
Brian and Vogue are fronting the campaign that was born following a OnePoll survey of 2,000 men and women. That revealed 18% of men don't know the symptoms of testicular and prostate cancer, and 21% of men would keep it to themselves if they discovered a problem.
19% of women, however, said they would check their man for symptoms – including Vogue.
Brian joked: "We don't mind that, there's always a plus side to everything. That's why I got involved in this!"
For more information visit www.itv.com/lorraine.
Reveal is now on Google Plus! Join us here for the latest pictures, fashion and celebrity news!