Natasha Hamilton opens up on daughter Ella Rose, her marriage plans with boyfriend Ritchie Neville and her excitement for Atomic Kitten's upcoming tour.
Busy mum of four
Natasha gave birth to daughter Ella - her first child with Ritchie - back in September
and since then she has been spending some quality family time with her little girl and three sons.
Now ready and raring to go again, the 32-year-old is back at work and preparing to hit the road with Atomic Kitten on their upcoming 'Greatest Hits' tour.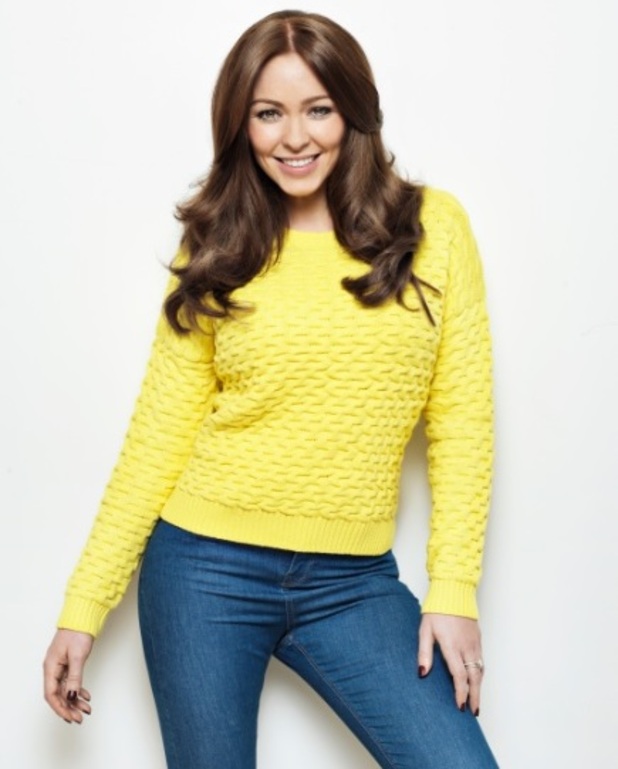 Reveal
caught up with Natasha to find out how she is finding having a little girl in the house, if marriage could be on the cards sooner rather than later with boyfriend Ritchie and how she feels about heading on tour again with the Atomic Kitten girls.
So, how are things with little Ella? She's almost five months now, isn't she?
"Oh she's really good! Yes, she's four and half months now - I don't know where the time has gone! She's beautiful. She's a little smiler, she's so laid back, the only thing is she's teething terribly at the moment. She's up quite a bit and in quite a bit of pain lately."
Aw. Are you enjoying having another girl in the house now, though?
"I am. You can be a little bit more fashion-forward with a girl – not that she's a fashion accessory or that I dress her up like a doll! But you can just play around with different styles and put little bows and headbands in her hair. She's just so cute. Alfie will always go 'ooo Ella I like your shoes, I like your hairband' – he notices more than the older boys."
Are the boys enjoying having Ella around?
"Absolutely, it's definitely brought out their softer side. Especially Harry the first thing he'll do when he walks in the door is go up to Ella and give her a kiss and a hug. Often when she's lying on her mat on the floor, he'll go and put her arm around her and give her a cuddle."
That's so sweet. And how is Ritchie with her?
"He's been absolutely fantastic. Obviously before Ella came along he was being dad to the boys anyway, so he's had some practice. And he's got a little nephew as well, so he's kind of used to doing nappies. He's been great. The main thing is when a baby comes along is to give each other support, and remember that sleep deprivation can make you a little bit crazy sometimes. So we just try and support each other as much as possible."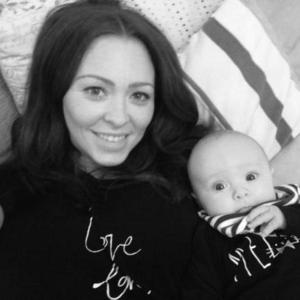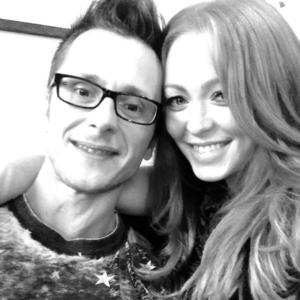 Do you think more babies are on the cards? Or are you planning on having a little break for awhile?
"I definitely need a break. I love my children, but I also love my job. I'm so driven and there's so much more to achieve out of life. It's really nice now to just enjoy the time with the boys and Ella and we'll see what happens in the future."
Could that mean a wedding is more likely instead, then?
"Erm, not this year! I think we've got enough on our hands, busy household! We just want to give the kids our undivided attention for now. It would be quite stressful trying to plan a wedding with four kids and obviously I'm going on tour with the girls, we're going to Germany, we're here in the UK and hopefully Australia and New Zealand so we've got a very busy year ahead."
Are you excited about hitting the road with Atomic Kitten?
"I can't wait actually. For me the best feeling ever is being on stage and performing. So to get back out there after all these years and do a tour, it's just really exciting. We've got so many ideas. We're all getting really excited."
Did you ever think you'd be going on tour fifteen years after you started out?
"Well I always hoped that we would be able to do it and luckily the Big Reunion has just made everything possible again. The first time round it ended so abruptly, so it's especially nice to be able to do the Greatest Hits tour. There's so many great songs to choose from. We keep getting loads of requests on Twitter and Facebook for the set list, but we're not giving anything away!"
Do you find it quite hard being away from home when you're on tour?
"I do, but at the same time I'm used to it. When I had Josh I went back to work six weeks after I had him and I was travelling the world. This time round it's not as an intense. There are times when I'm away from home maybe, three, four, five nights at a time, but I spend more time at home as well now, so it levels out too."
Will you bring the kids along with you at all?
"Erm before Christmas I did. I came back to work with the girls and Ella came along to all the girls and either Ritch or my mum would come along too to help out. It was a little bit stressful, but it was nice to be able to bring her with me. A lot of jobs you can't take your children along!"
Has Ella met Kerry Katona's daughter DJ Rose?
"No she hasn't. Every time Ella was with me, DJ wasn't and every time DJ was Ella wasn't! We have promised we're going to get all the kids together soon though."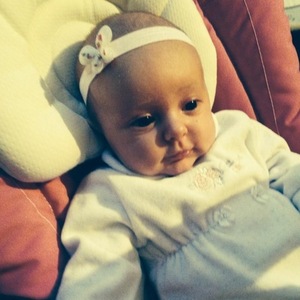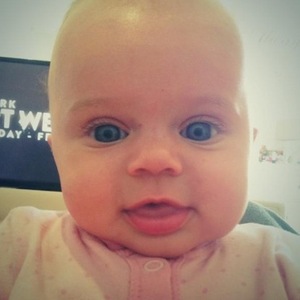 Do you think the little ones make Liz McClarnon a little broody?
"I think it does a little bit, but then she remembers how much hard work it is and that it's nice to give them back!"
Very true! As well as working with Atomic Kitten, you're also the new face of Nature's Way Alive! multi-vitamin supplement. What made you want to get involved?
"I lead a really busy lifestyle and quite an active one, and I know I can't always get what I need from food, so taking a multi-vit keeps my energy levels tipped up and also covers my immune system. It just felt natural to team up with Alive! As their products help me & my family get through our busy lives feeling more energised."
How do you make sure you maintain a healthy lifestyle?
"From the second I wake up, I know I've got a very busy day ahead, so it's important to start my day with a great energy boost. That's why I take Alive! Women's energy every morning which sets me in good stead for the rest of the day. I also try and eat as healthily as I can, but getting as much fruit & veg in my diet as possible and I also try and work out 3-4 times a week for 20-30 minutes."
Natasha has teamed up with Alive! Women's Energy available at Holland and Barrett, Boots and www.feelaliveuk.com
.
Reveal is now on Google Plus! Join us here for the latest pictures, fashion and celebrity news!