Justin Bieber showed off a new look while appearing on The Ellen DeGeneres Show this week.
With his platinum blonde hair dyed to a soft brown colour and smartly dressed, it was a rather different Justin to the one we've seen in recent months.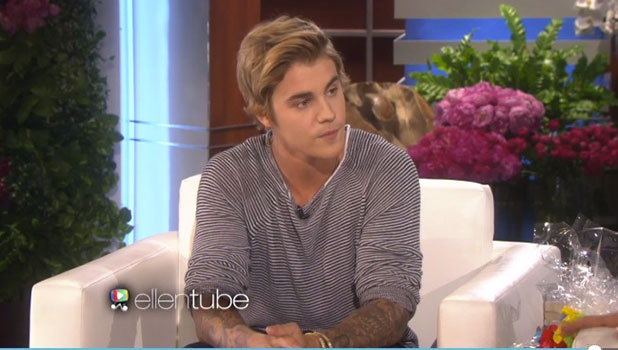 Justin was on the show to surprise Ellen on her birthday, presenting the host with beautiful flowers.
He appeared nervous, telling Ellen he while he could sing to millions, he still found it difficult to speak in front of crowds despite years of being in the spotlight.
Ellen pointed out that Justin had turned over a new leaf, saying she knew his manager Scooter Braun well: "I know you've been taking care of yourself and you're doing really good. I'm proud of you. I know you've straightened up a lot and you look like it."
Justin openly admitted that he'd made mistakes in the past and said the reason he'd agreed to the upcoming Comedy Roast special was because he wanted to acknowledge those mistakes publicly.
"I think it's cool to be able to laugh at yourself. I've done some things that may not have been the greatest," he said. "I just want to be able to laugh about it and own up to some of the things."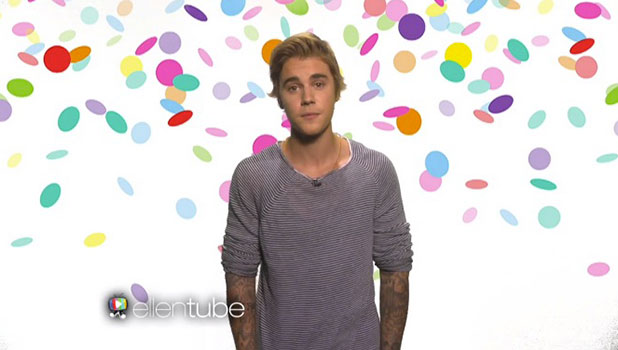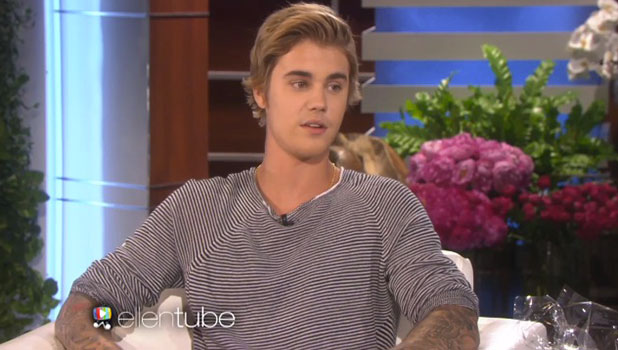 After taping his appearance, the
Canadian singer also released a video for fans in which he said he knew he'd displayed "arrogant and conceited" behaviour
at times in the past year but insisting that wasn't the real him.
Speaking about his nerves on
Ellen
, he said: "I just felt awkward up there. I felt like people were judging me, and I really want people to know how much I care, how much I care about people, and how I'm not that person to say, 'I don't give a f*ck,' you know? I'm not that kid.
"I'm a person who genuinely cares. And although what's happened in the past has happened, I just want to make the best impression on people and be kind and loving and gentle and soft. And although people can call me a 'softy,' that's how my mum raised me."
Justin, who found fame at the tender age of 13, did not detail what mistakes he had been talking to but his troubles over the past year have been well documented.
He was arrested in January 2014 on
suspicion of driving under the influence on an expired licence in Miami.
He later accepted a plea deal, pleading guilty to resisting arrest without violence and driving without due care and attention.
Other legal issues have included being charged in relation to an incident in California where
eggs had been thrown at a neighbour's home causing damage
. He pleaded no contest.
Reveal is now on Google Plus! Join us here for the latest pictures, fashion and celebrity news!