Sophia Grace Brownlee found fame aged eight after a YouTube video of her singing Nicki Minaj's 'Super Bass' went viral.
However, when the Essex school girl met the US pop star, she didn't even know who she was at first!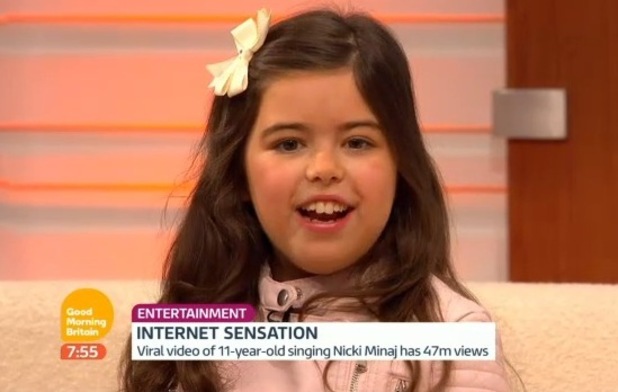 Sophia Grace, now 11, was fortunate enough to meet Nicki after US chat show host Ellen Degeneres invited the budding singer and her cousin Rosie McClelland to America three years ago.
But appearing on
Good Morning Britain
today, Sophia-Grace admitted: "I didn't really know who she was. But when I saw her, I thought, 'Oh I have seen her on telly before!' I was so excited.
"Rosie was with me and after the show she said, 'What was she wearing?!' It was crazy."
Sophia Grace and cousin Rosie's rendition of 'Super Bass' has had a staggering 47 million views on YouTube since it was first posted. And it's not just the joe public who are fans.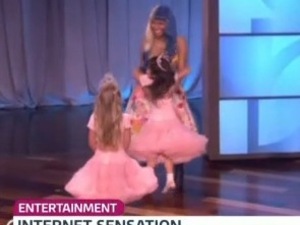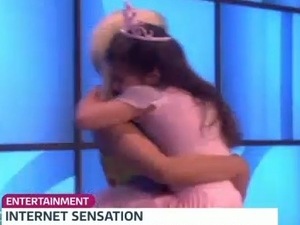 "I think Debbie Ryan, a girl from the Disney Channel, was the first celebrity to tweet about it," she said. "Puff Daddy tweeted about it too and Rosie's mum was screaming and jumping up and down."
Speaking about how the original video came about, Sophia Grace added: "I used to sing around the house a lot and my family said I had a good voice and should put it on YouTube.
"We did, but we were just messing around. We didn't realise it was going to get so many views."
As a result of appearing on
The Elle Degeneres Show
, Sophia and Rosie have landed cameos in Nickelodeon's
Sam and Cat
and walked the red carpet at many high profile events.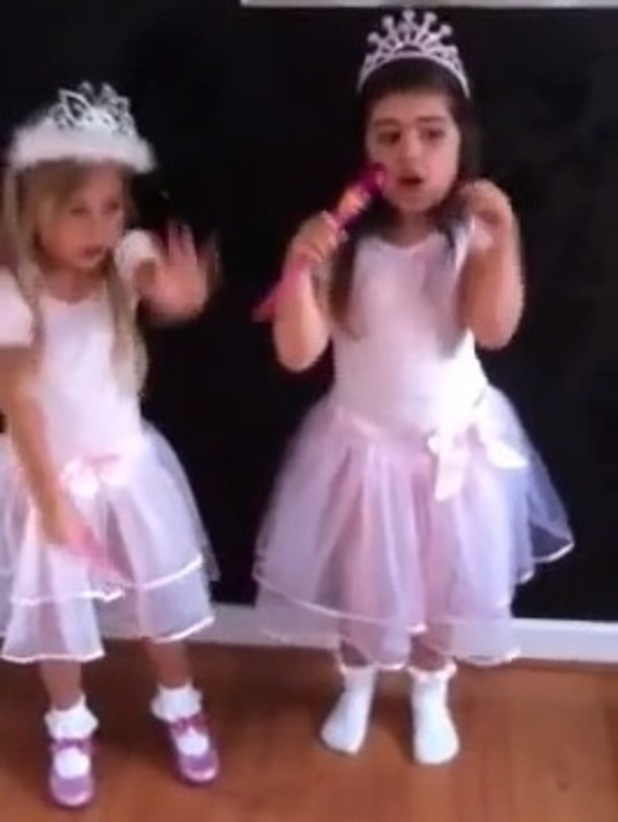 The cousins even have dolls of themselves - but Sophia finds that a little creepy!
"I think it's a bit weird because I wake up in the morning and I look at the them and think, 'That's supposed to be me!'
"I mean, it looks like me a bit, but not that much. I take the tutus off and put Barbie dresses on them."
Earlier this month,
Sophia Grace released her debut solo single 'Best Friends'
and it has already charted in America's Billboard Top 100.
Sophia admitted: "We didn't realise how big it was going to be!"
Watch Sophia Grace's video for 'Best Friends' here: