Pregnant ex-Emmerdale star Adele Silva looked beautiful this morning as she joined Lorraine Kelly to speak about her difficult road to pregnancy.
The actress has just six-and-half weeks left until she gives birth to her first child after suffering the heartbreak of three miscarriages in the past.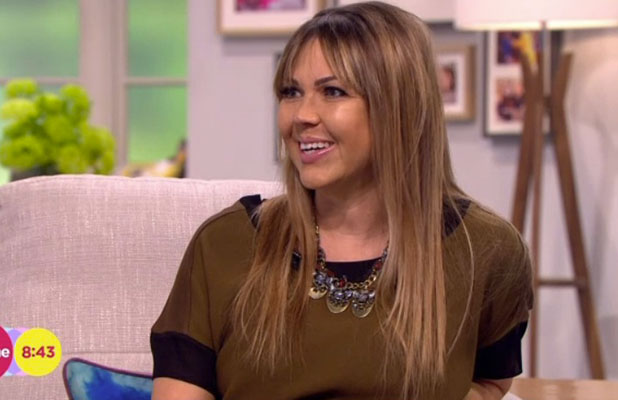 Adele told ITV's
Lorraine
that she wanted to speak out about her struggles to conceive because so many other women are in the same boat.
"I had three miscarriages and not the easiest time. The reason I've been so vocal about this is often you see all this, 'My pregnancy joy' and 'I've had an amazing pregnancy' and it's not like that for everyone.
"I think it's quite nice to say, 'No, I haven't had a good time but there is a product at the end cooking in there."
Adele said that the NHS will only begin investigations into recurrent miscarriages after three miscarriages. She said the NHS had been "great" at using the limited resources they had but eventually she and her partner went to private clinic in London.
After extensive tests, it was discovered Adele had three issues that could have been affecting her pregnancies: her blood didn't clot properly, her immune system was attacking the embryo as if it was a foreign object, and she had an underactive thyroid.
"It was all of those things together," she said, adding: "As soon as I got pregnant again, I had this massive plan of action of medication to take, stages to go through hand so on. Each stage has been bitter sweet, though, as you're like, 'Brilliant, we've got to this point' but you're still not completely out of danger zone."
Adele admitted she found it difficult to think about planning ahead and celebrating her pregnancy as "it's always at the forefront of [her] mind that something could happen."
She said it was a form of safeguarding herself after everything she has been through in the past, but did say: "I do appreciate how lucky I am. I don't want people to think I'm ungrateful."
Now, as she enters the final stages of her pregnancy, she's looking happy and healthy and looking forward to meeting her child.
Reveal is now on Google Plus! Join us here for the latest pictures, fashion and celebrity news!