After coming third on The X Factor and first on I'm A Celebrity, Stacey Solomon has set her sights on The Jump's coveted trophy, as she divulges the details on just how difficult the competition is and why a stint on Celeb Bake Off is off the cards....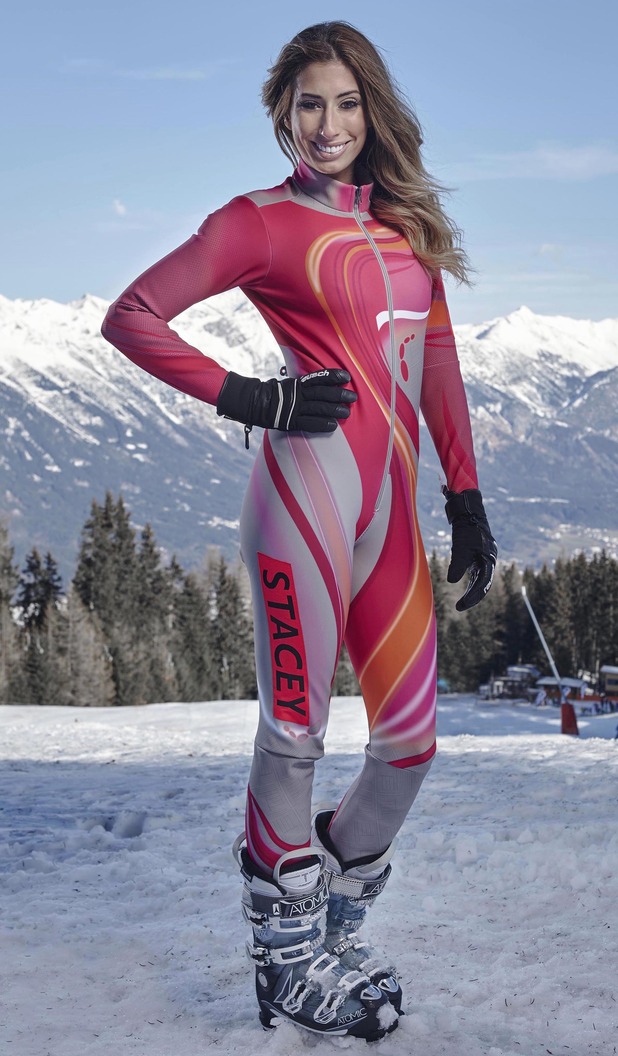 We all saw
Stacey Solomon
battle fearlessly against the perils of the jungle in 2010, including eating critter brains and cockroaches. So it should, perhaps, come as a surprise that the singer has little faith in herself when it comes to the mountains.
'The Jump is definitely hard work. I don't really have a lot of experience with Winter sports other than skiing when I was about 13 so it's good to learn new skills but definitely scary!,' says Stacey, 25.
'I think everybody is my competition at the moment, I feel like I'm the worst one! But when you're up against Olympic champions like Louise [Hazel] and Jon-Allan [Butterworth] I guess it's expected!'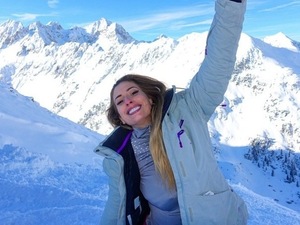 'I'm never going to be an athlete, I've had to come to terms with that but i'll give it a go. As long as I do my personal best then I'm happy'.
And as we follow the stars of the show's tweets, it becomes apparent that The Jump isn't one big fun time, as early mornings and long days of intense practise have become a normal thing for the cast.
Stacey admits: 'The training is pretty intense. We all wake up around four in the morning, it's crazy! I think we all assumed our instructors wouldn't be too hard on us but they do like to boss us around a lot, for our safety of course!'.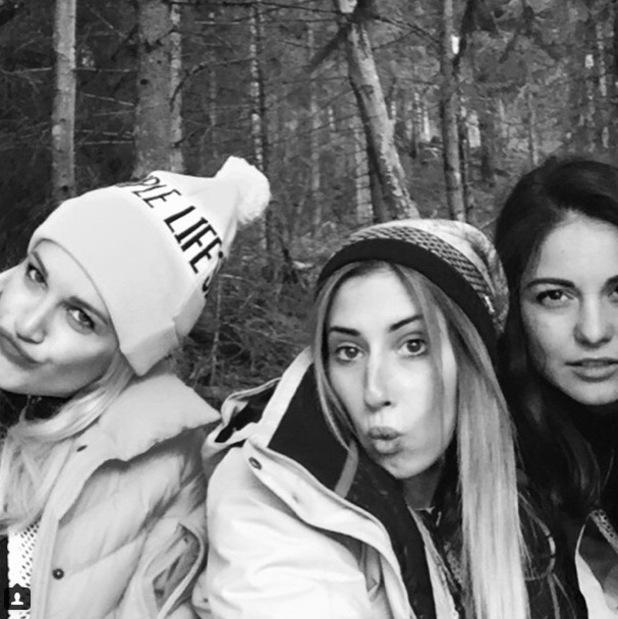 With a couple of reality show medals beneath her belt, the previous Queen of the Jungle confesses that she would definitely take part in other offerings if she felt they were right for her.
But despite her open love of baking, the down-to-earth star insists she couldn't handle the pressure of Great British Bake Off, or the harsh comments from Paul Hollywood...
'I absolutely love watching the Bake Off, but that pressure... I wouldn't even cook an egg under that pressure! I like to bake in my own time, make my own mess and not have to worry about soggy bottoms', she says with a laugh.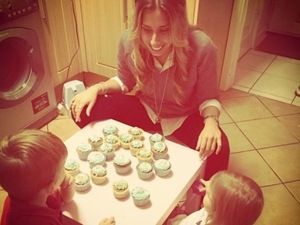 'Paul Hollywood is pretty scary too, he's always so judgemental! But I do love the show'.
TV shows aside, Stacey had recently focused her attention to another love of hers, writing. Whilst she admits writing her autobiography was an enjoyable experience, the pretty mother-of-two explains that creating a fictional novel has been a whole new and exciting venture for her.
'Writing the book was just so fun. I loved the freedom I got with it, where I could literally think up any scene and just go with it. For me, the best part was creating the perfect man' Stacey says.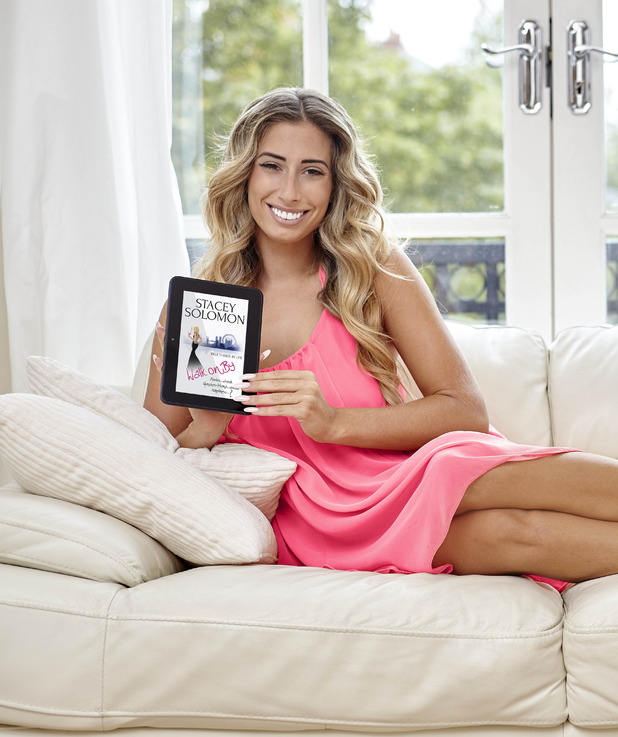 'None of it is 100% fact but a lot of it is drawn on experiences and various parts of my life'.
Between the release of her book, The Jump's hectic schedule and working on her new album due out in March, it's not surprising that Stacey admits she's struggled to find time for love.
'I'm currently single but to be honest, it's the best thing for me right now as I just don't have time! If I'm not working I'm with my two boys and they keep me so busy I don't even notice I'm single'.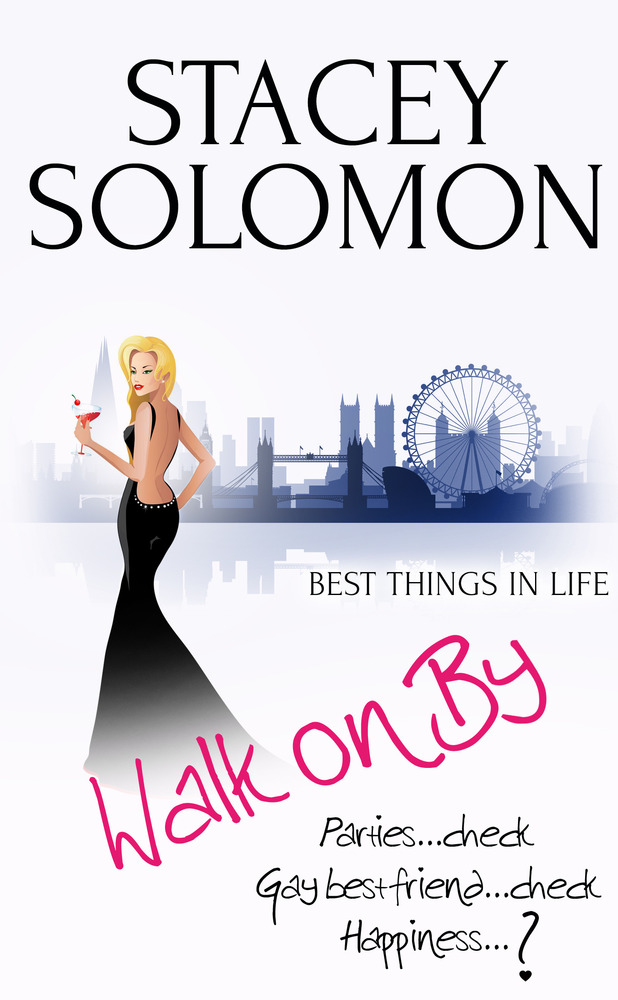 And what's Stacey's back up plan if the perfect man doesn't come along soon?
'Well, if I don't ever find the right guy at least I can write the perfect man and enjoy him in my imagination, that'll do!'
Walk on By by Stacey Solomon (Totally Bound Publishing) is out now and is available online and from all good bookshops. Her forthcoming album releases on March 23rd.