Keira Knightley has revealed her mother misspelled her name on her birth certificate and she was actually meant to be called Kiera.
Oops!
The Oscar-nominated actress, 29, reveals the anecdote in the March issue of
ELLE UK
, where she looks absolutely gorgeous clad in Chanel as the cover star.
It's her SEVENTH time being featured in the mag!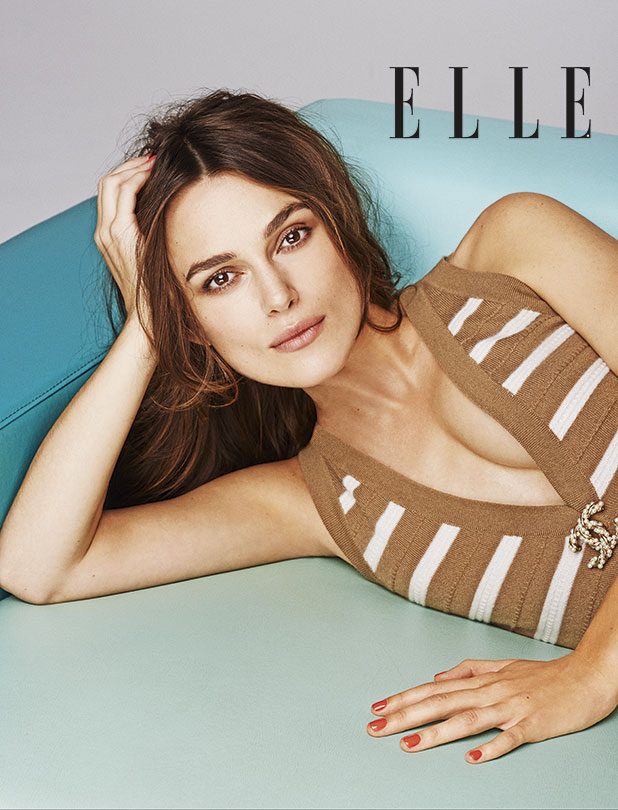 Keira tells the mag: 'I was meant to be named 'Kiera', after a Russian ice skater who was on the TV one day. My dad fancied her and nicked her name for me. But it was my mum who went to register my birth, and she accidentally spelled 'ei' instead of 'ie' because my mum's crap at spelling.
"Apparently, when she came back he said: "WHAT THE F*CK? You've spelt her name wrong!" What were they going to do, though? Once it's on the piece of paper, it's on the piece of paper. And that's me. A spelling error."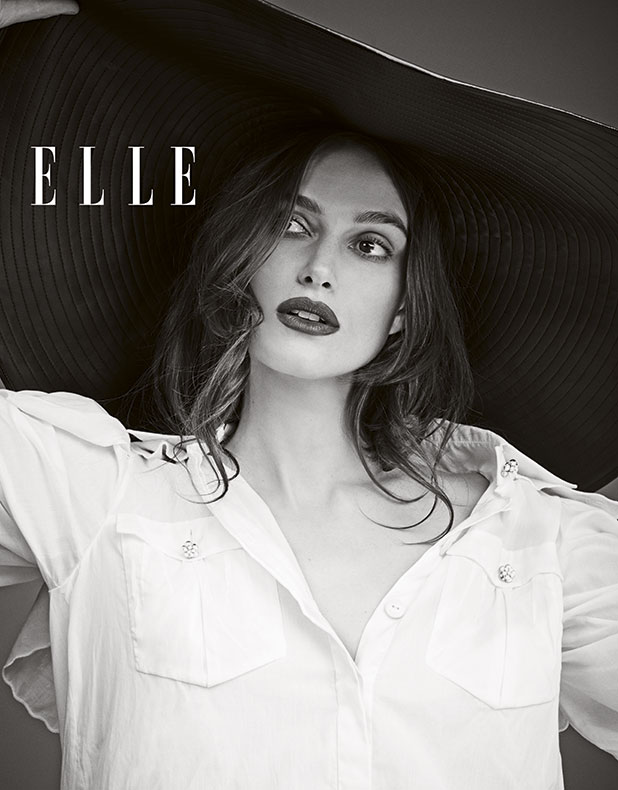 We imagine the pregnant star will be VERY careful about the spelling of the name she chooses to give her child then! Maybe she won't be sending husband James Righton off to register it by himself either… just in case history repeats itself!
Life has been amazing lately for Keira:
as well as having a baby on the way
, she's been
nominated at every major Hollywood awards ceremony for her role in The Imitation Game
alongside Benedict Cumberbatch.
Oscars? Check. Golden Globes? Check? SAG, Critics' Choice and BAFTA? Check!
Keira says that her character of cryptanalyst Joan Clarke in the movie based on the life of Alan Turing was an "inspiration".
She explains: "She was so quiet and gentle, yet totally persistent in what she wanted. It wasn't a question of screaming and shouting and trying to knock walls down; it was more recognising that, to get into a room nobody wanted you in, people had to like you, like being around you and enjoy you being part of the process. That's very, very clever.'"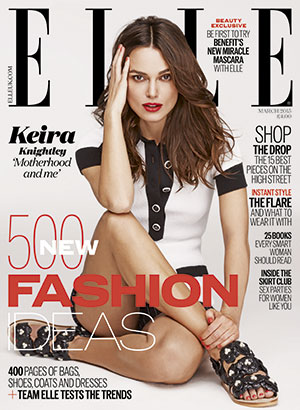 Keira herself is an inspiration for many thanks to her down-to-earth attitude that's unaffected by Hollywood and, of course, her incredible sense of style.
"Break the rules," she advises. "I've always hated the idea that you should be wearing this or that, because it makes me feel like I'm getting everything wrong. I hated it at school, and I don't want it as an adult. If you want to wear a f*cking flowerpot on your head and that makes you happy, then wear a f*cking flowerpot on your head."
Well, maybe we won't be doing that at our next party but it's good advice!
And to top off the perfect outfit? Keira's one piece of advice is a good, strong lipstick.
"Lipstick is an armour to the world. My mum had a thing when we were growing up, if she'd had a sh*t day or if something had gone wrong, she'd put her red lipstick on.
"I still abide by that. If you're doing something hard, a really vibrant colour is a good thing. Lips are the easiest thing to put colour on. The nose doesn't work so well – it's a tricky look. Lips, however: quite good."
Full interview appears in the March issue of ELLE UK, on sale 29th January. Also available as a digital edition. And available to purchase as a single issue.

For more from Keira, please visit www.elleuk.com/keira
Reveal is now on Google Plus! Join us here for the latest pictures, fashion and celebrity news!