Katie Price has said she thinks Celebrity Big Brother housemate Cami Li is in a mood with her and she wishes Cami Li would just come out and say why.
This morning,
Cami Li woke in a bad mood after learning she'd been nominated for eviction,
but Katie was convinced that Cami was also angry at her.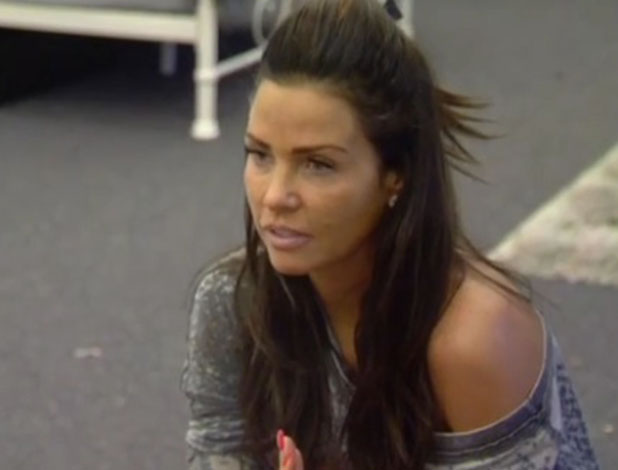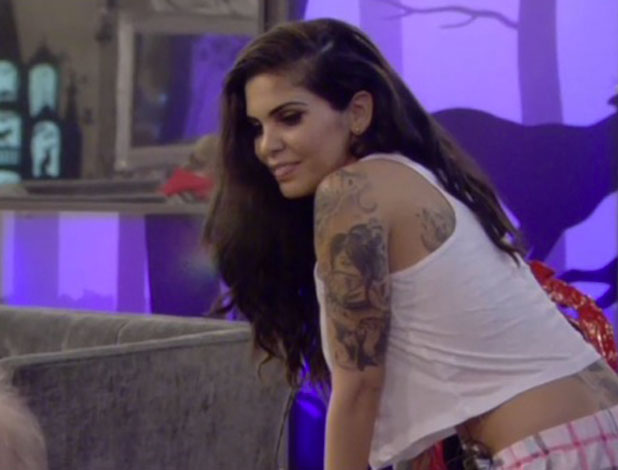 While getting ready for the day in the bedroom, Katie told Cami: "Don't judge things until you know things. If you have a problem with me, say it to my face, not behind my back."
US fetish model Cami assured Katie she didn't have a problem with her, but Katie wasn't convinced.
Later, Katie told Katie Hopkins and Keith Chegwin that her ears were "ringing" because she knew she was being talked about.
"She is being off with me," said Katie P. "We will all get nominated so we have to deal with it."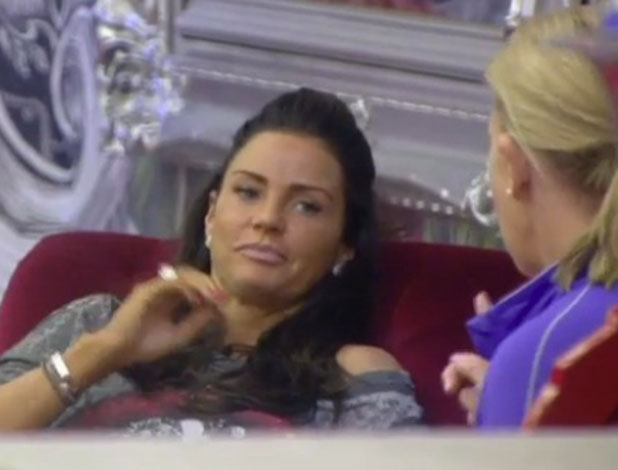 Katie H attempted to defend Cami, saying that Katie P just happened to look up in the bedroom while Cami was pulling a face. Katie H said the face was because Calum had asked how Cami slept and Cami's response was, "not that good."
Katie P, however, still wasn't convinced it hadn't been directed at her…
"When you're with someone every day you know when someone is being the same towards you," she said. "I'm so cool with anyone but if they've got problems, always say it to me. I'm so good at walking in and knowing who has an atmosphere, especially as you've been with them for ten days!"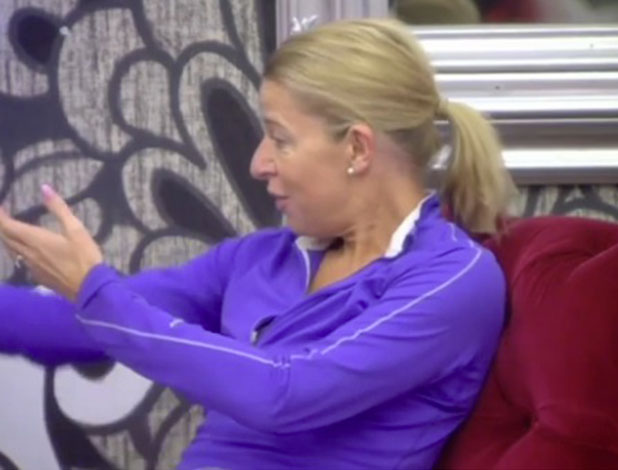 Trying to be the voice of reason, Katie H stepped in to say that even if Cami did have a problem, she couldn't discuss it because nominations talk was against the rules.
"But sometimes I think maturity comes in," replied Katie P. "You have to remember it's a game. None of us want to nominate anyone but you have to do it and find a reason. There is no point in causing trouble for no reason if you don't have a good valid reason."
Cami has been
nominated for eviction against Katie H, Nadia Sawalha and Patsy Kensit,
but it appears a nomination twist is on the horizon…
Housemates had to nominate AFTER fellow housemate
Perez Hilton staged a fake walk-out as part of a task,
meaning none of them nominated him. They have no idea he's still on the show, just living in a secret room and watching everything they do!
CBB: Who do you want to be evicted?
Reveal is now on Google Plus! Join us here for the latest pictures, fashion and celebrity news!