It's our new go-to dance floor tune, and when we hear All About That Bass, we can't help but get up and shake what our mama gave us! But pop star Meghan Trainor says she hasn't always been confident with her gorgeous bod.
She tells us: "Even when I wrote that song, it was more about how I wished I felt, than how I actually felt at the time. It didn't help straight away, but then I started performing, dancing and shaking it around. Everyone was like, "yes b**ch". Then I felt confident!"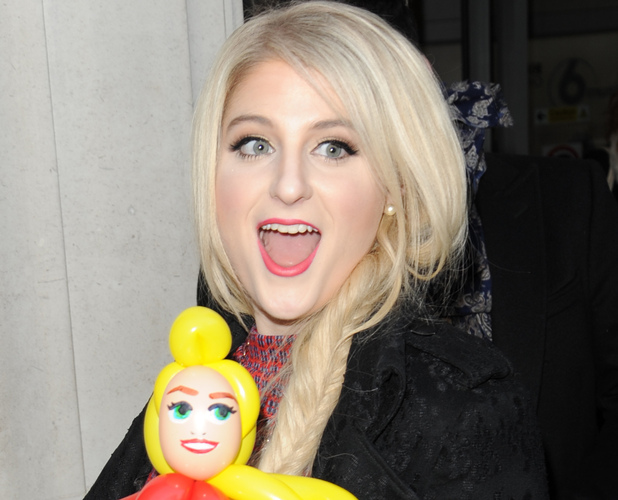 As we curl up on the sofa of her plush London hotel room, Meghan reveals how she went from an insecure 13-year-old to topping the US Billboard. She even managed to bag a personal invite to Taylor Swift's birthday, referring to her just as 'my girl T'.
Her insecurities first started at school when she suffered a knock to her confidence from...yep, you've guessed it, a boy!
"My best friend at school was a boy and I was completely in love with him. Then one day he told me, "If you lost ten pounds, you'd be so hot". It was brutal."
A heartbroken Meghan then rushed back to her family home in Massachusetts, telling her mum she was 'never eating again', and began to research fad diets online.
She tells us: "I Googled, "What does Beyonce do?" and decided I'd try the detox diet with cayenne pepper [Beyonce reportedly embarked on a diet of lemon juice, cayenne pepper and maple syrup before her 2006 film, DreamGirls].
"Do you know how much I had to drink to get used to it? It was so gross. I stopped straight away. I was like, "This is not normal."
"My dad thought it was anorexia so made me eat chicken and celery, and my mum didn't approve at all."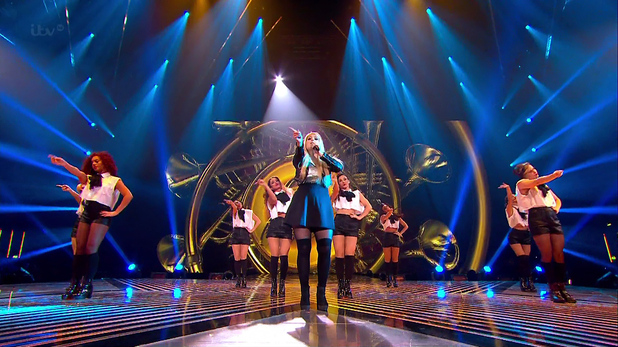 But Meghan says when she met Beyonce recently at an event, she was pleased to see she had a healthy and curvy figure.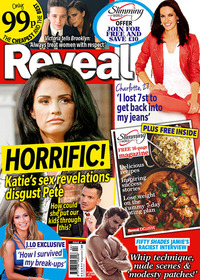 "She has a totally normal body. I've met some celebrities and I can literally see their ribs, and even touch them. But Beyonce has a real figure and I was in awe of her!
"She told me that she and her daughter Blue Ivy dance to my music videos every day. My life was complete!"
Now, Meghan says she gives all of her friends advice on loving their bodies.
"I definitely feel like I'm 30 and i've been through a lot. I haven't experienced anything crucial or devastating. But I got addicted to weird little diets and I quickly realised how stupid it was".
"I'm just 100% happier than I was. The trick I tell my girlfriends now is that you have to say it out loud. You haven't got to nearly kill yourself on these diets. You just have to look in the mirror and tell yourself, "Damn I look good today!"
Read the full interview in this week's reveal magazine
Meghan's album 'Title' is out now and she'll be touring the UK in April