Fifty Shades of Grey director Sam Taylor-Johnson has seen the movie a whopping one thousand times so far… no wonder she's shattered by the whole experience.
In the new edition of Red Magazine, the filmmaker opens about the labour of love required in transforming the hugely popular erotic book by E.L. James into a big-budget, blockbuster film.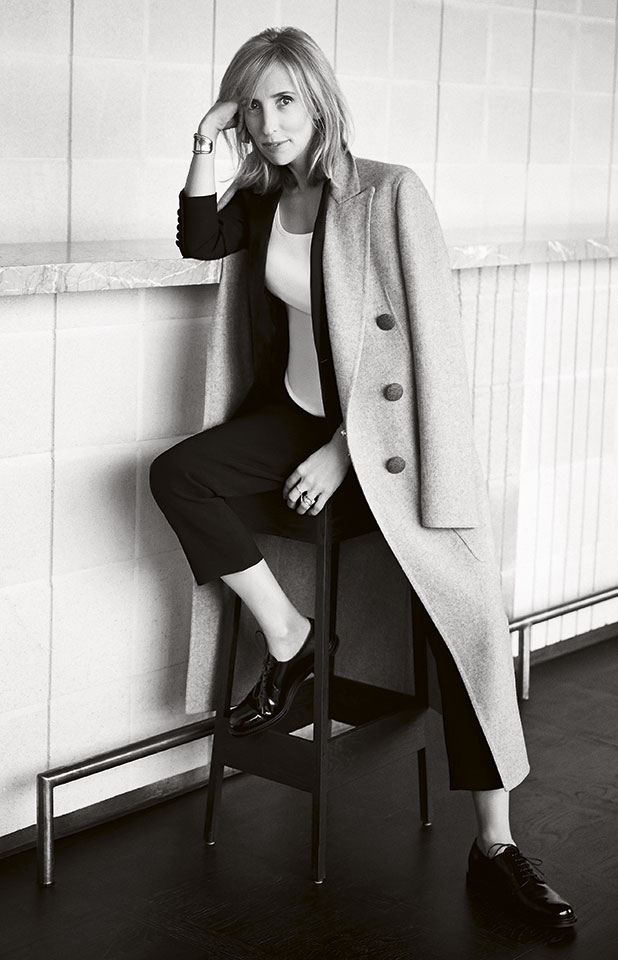 While filming wrapped some time ago, Sam's been busy in the editing room making sure her masterpiece is absolutely perfect for when it's released to cinemas on Valentine's Day.
And that's not an easy task…
"I'm literally going out of my mind. I have seen this film over a thousand times and I'm now in a blancmange. But the nuances within - the tiniest shift, look, blink of an eye - can make all the difference and flip it into the wrong territory. It's like walking a knife edge.
"The moment I stepped out of the meeting, I stepped onto one of those bullet trains. The doors closed and I couldn't get off. The speed, the velocity, was unbelievable. I need to get off and breathe and think about something else."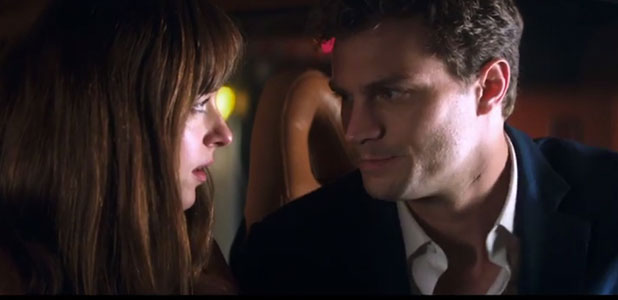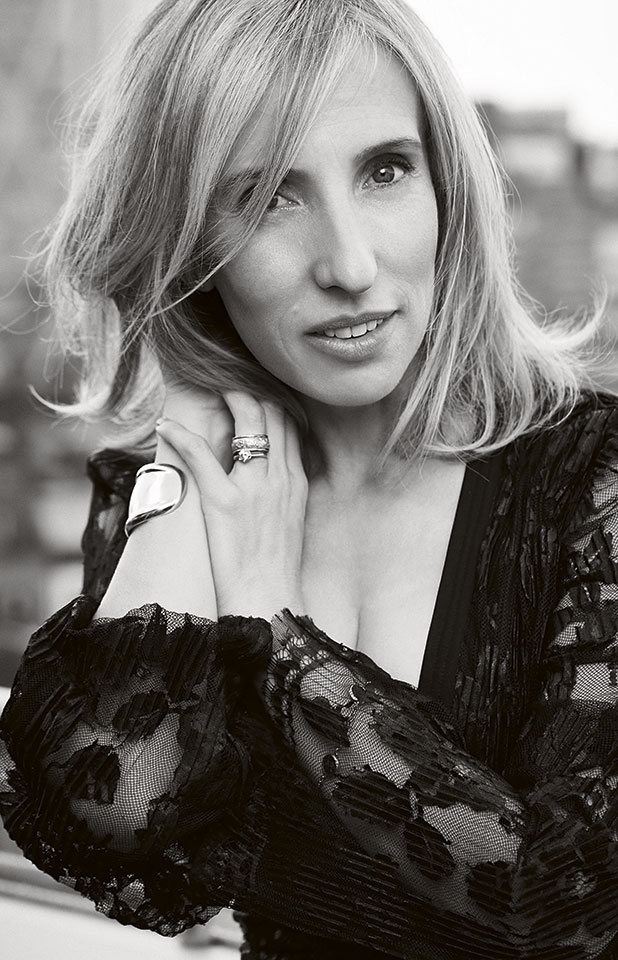 Fifty Shades
has been shrouded in secrecy since the beginning with practically nobody having seen a final copy – not even Sam's husband, Aaron Taylor-Johnson.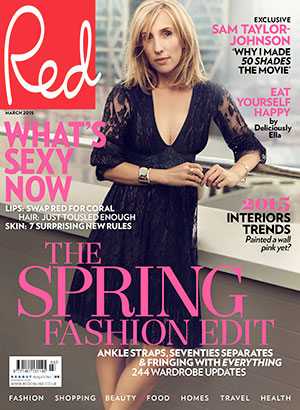 And Aaron even has a cameo! That's some secret movie!
Sam explains how she views her role in bringing the movie to the big screen: "I want to protect my vision and that's the hardest thing. There are so many voices. You have to try and keep all those people at bay. You think, you hired me because I'm a creative artist with a vision. Don't try and knock it out of me."
She says she reread the books again and again to ensure she stayed true to the material and would please the books' diehard fans.
Pleasing them will include ensuring Jamie Dornan and Dakota Johnson fit their image of the perfect Christian Grey and Ana Steele, something she thinks she's achieved.
She's particularly praising about Northern Irish actor Jamie, saying: "Jamie's funny because he doesn't seem to feel any of the pressure. Or show he feels it. Everything washes over him and he's constantly happy. He's such a sweet and lovely man."
The full interview appears in the March issue of Red, on sale 29th January. Also available in digital edition on Apple Newsstand.

For further exclusive content, please go to to www.redonline.co.uk/Sam-taylor-johnson-interview