Kris Jenner was left red-faced last night after making a series of gaffs at the National Television Awards 2015.
Keeping Up With The Kardashians
star
Kris flew into London especially for the event
and was given the task of presenting the 'Multichannel' gong.
However, once on the stage at London's O2 Arena, Kris was unable to keep up with the rolling footage of the four nominated shows.
She only managed to read out two titles before the clip ended then, after a very long pause, she continued with the nominations.
However, if this wasn't awkward enough, the world's most famous momager declared that "Georgie Shore" was up for the award, rather than
Geordie Shore
. Mega fail!
(Scroll down for video)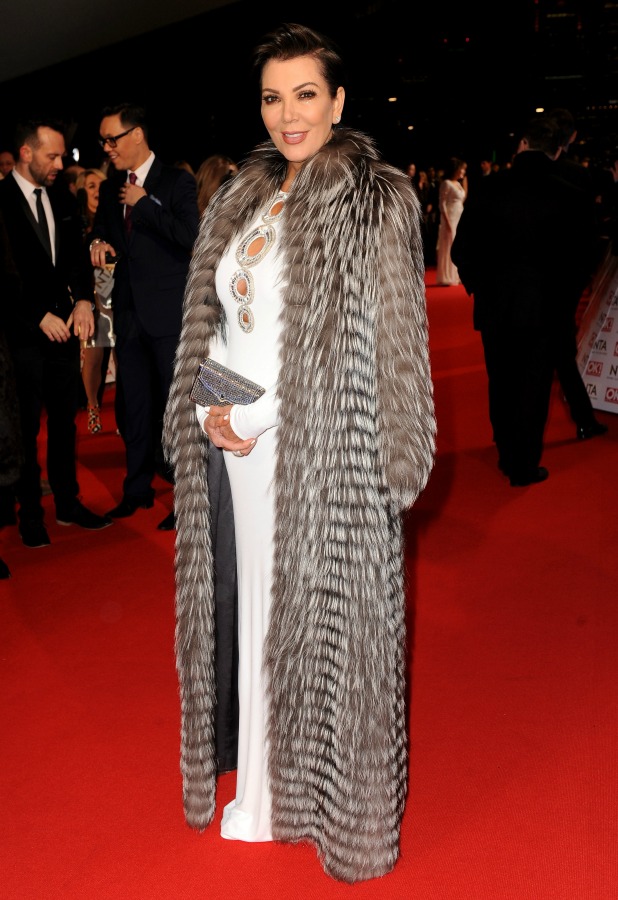 Fans were quick to take to Twitter after Kris' moment, with one joking: "
Kris Jenner
saying Georgie Shore. Hahahha love her. 'Pesky reality shows ain't got nothin on mine!'"
Another added: "Kris Jenner calling
Geordie Shore
'Georgie Shore' is my fave moment since Jackie Stallone said, 'Yeah Jackie' on
Celebrity Big Brother
. #NTAs."
Even former Westlife star and
Who's Doing The Dishes
presenter Brian McFadden logged on in amusement. After
Celebrity Juice
scooped the 'Multichannel' award, he tweeted: "Kris Jenner on the NTAs what a woolly brain. Commiserations to GEORGIE SHORE!! Lol."
Meanwhile, Kris didn't let her TV slip-up quash her good mood and seemed more than happy
to flirt with Dermot O'Leary
at the event. Well, who can blame her?!
Later,
Kris skipped the NTAs after party and instead headed to London's exclusive Arts Club
for a bite to eat.
Watch Kris' NTAs gaffs here: