Celebrity Big Brother bosses are reportedly concerned that Katie Price's sex talk could put off viewers.
According to a report in today's
Daily Star
, producers are worried that Katie's explicit chat and no-holds-barred details about her sex life could turn off viewers.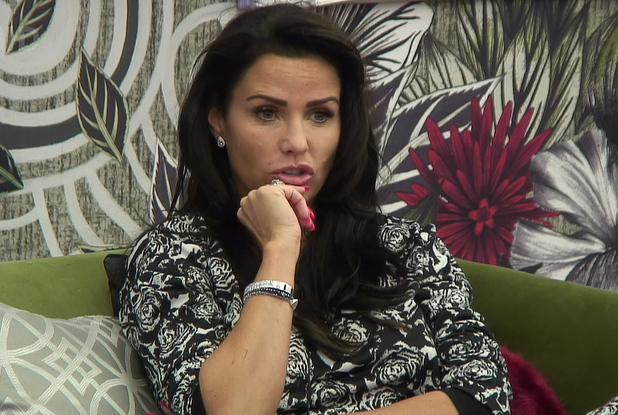 A source told the newspaper that bosses have received complaints from
CBB
fans who think Katie needs to tone it down a bit, and now they're worried they might have to remove her from the house.
Yikes.
Although surely removing her from the house is a bit extreme? Can't they just
not
show the sex talk on air?!
Katie had everyone talking this week when she went into graphic detail about past lovers including Argentinian model Leandro Penna and ex-husband Alex Reid.
The 36-year-old mum-of-five openly
spoke about having anal sex with Alex,
and said: "I've done it all. Of course I did. But that's why I divorced him. I don't want to be the man. I was the dominator, definitely. That's what he's obviously into."
She also made some other remarks which we won't repeat!
Cage fighter Alex wasn't too happy at having that splashed across the country, saying he was "disappointed" that his ex would bring up private details on a TV show.
Even Katie's brother Danny seemed a bit surprised! He's running her Twitter account while she's in the house, and jokingly tweeted after that episode: "Well, that was an interesting one… very educational. I'm off to research 'can the black hole really be filled'. I will be having nightmares tonight."
Will she tone it down? Hmm... we doubt it!
Are you enjoying this series of CBB? Answer in our poll!
No - I'm not tuning in
25.47%