Coleen and Wayne Rooney have shared a hilarious clip of their son Kai impersonating Michael Jackson.
The video was shot at home and sees five-year-old Kai pulling out all his best MJ moves while dressed in a shimmery red suit and curly black wig.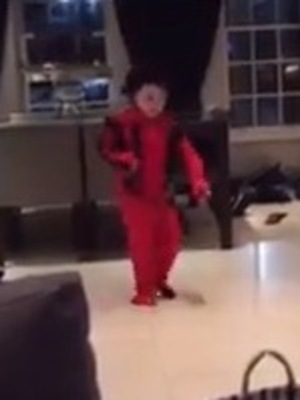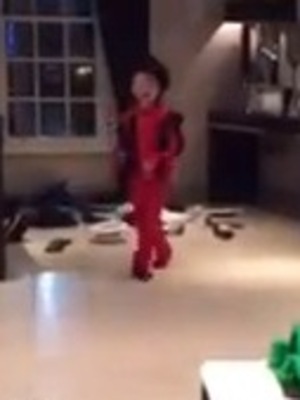 Dancing along to Michael Jackson's hit song 'Bad', Kai manages several impressive back flips and appears to be taking his routine
very
seriously.
At one point, younger brother Klay comes into shot, however it's fair to say all eyes are on Kai!
Wayne initially shared the short video with fans on Facebook, saying: "Mine and
Coleen Rooney
's entertainment for the night! Haha."
Coleen then reposted the clip on her wall, adding: "Our very own Michael Jackson! Haha."
The video has been a hit with fans - more than 2.5 million people have watched it and 12,000 have liked it on Facebook.
We're not surprised, Kai is a little star in the making!
Watch Wayne and Coleen's video of Kai here: