Fergie has said she's so close to husband Josh Duhamel, when he walked in on her waxing her bikini line lately neither was particularly bothered by it.
The Black Eyed Peas singer has been married to
Transformers
actor Josh for six years and tells the new issue of
Allure
magazine that their relationship is stronger than ever.
She also says they have no secrets.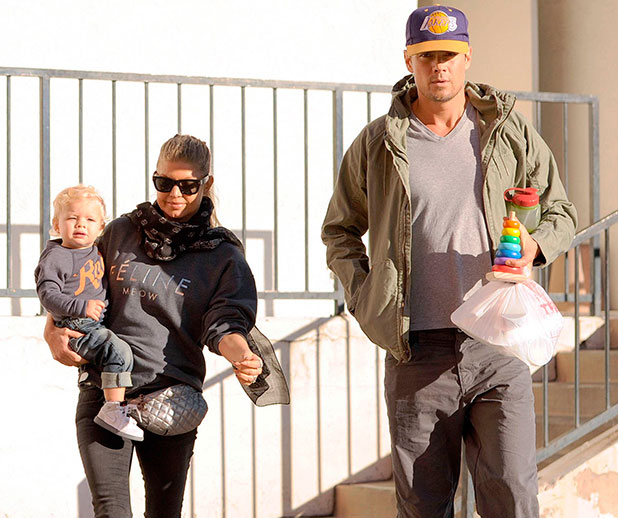 Fergie
, 39, laughed: "I mean, he's walked in on me during my bikini waxing and I'm like, 'Okay honey, hi!' And I'm on all fours, but he doesn't leave; he gets curious!"
The 'London Bridge' singer said she and Josh, 42, keep things together by attending regular therapy sessions together and always putting family before work.
They are parents to son Axl, one.
She told the mag: "My husband and I made a two-week rule. We've already talked about how we're going to have to trade off," she explains. "He's going to have to come on tour with Axl for a while, and then there'll be a break. He'll take a job; I'll be on set with Axl."
Fergie is gearing up for the release of her new song 'L.A. Love (La La)' on 25 January. She performed the track at the American Music Awards in November.