Dakota Johnson has described being involved with Fifty Shades of Grey as both terrifying and exciting.
The actress daughter of Melanie Griffith and Don Johnson stars in as Anastasia Steele in the highly anticipated movie based on the erotic novel by E.L. James.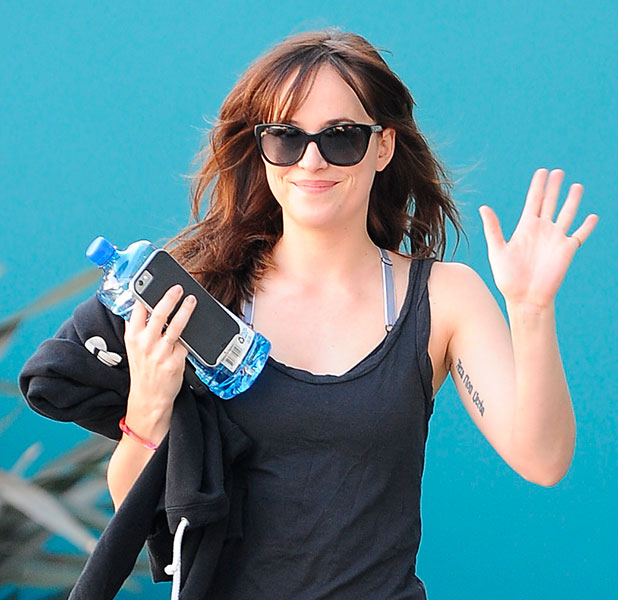 Ana's sexual awakening at the hands of mysterious billionaire Christian Grey, played by Jamie Dornan, is central to the plot of the racy flick.
Ahead of the movie's release next month, Dakota told
Vogue
: "It's just the most insane thing to be part of. I've never experienced anything like this; I don't think anyone has. It's terrifying and it's exciting."
Fifty Shades
will be released on Valentine's Day and so far all details and copies are being kept firmly under wraps.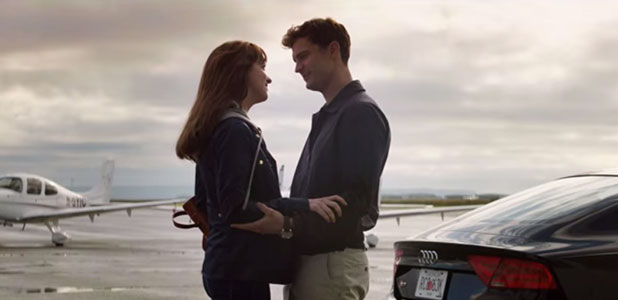 Even the movie's director Sam Taylor-Johnson recently said she'd been unable to screen the film for any friends or family because of the security around it.
More than
100 million people have watched the trailer so far
, so it's fair to say Dakota and Jamie are going to become MASSIVE stars in the next month.
And that's a little bit daunting for Dakota.
"I think about my dwindling anonymity and that's really scary because a very large part of me would be perfectly happy living on a ranch in Colorado and having babies and chickens and horses – which I will do anyway."
She says, however, she wanted to be involved with this project because "it's so different and it's an intense love story."
Dakota's co-star Jamie, who recently appeared in BBC drama
The Fall
, has also spoken out to say the movie isn't just about sex and raunchiness.
He told ELLE
: "The love story is more important than the BDSM aspect. I mean, we are going to tell a love story, you know, it can't just be what happens in the Red Room, that's not a film. There's so much more going on than that."