Loose Women star Jamelia has revealed her disappointment and anger after being targeted by trolls on Twitter.
The singer and TV presenter told followers this week that she was "falling out of love" with the social networking site after being on the receiving end of cruel and unpleasant messages.
"Getting to hear what people would've previously said behind your back isn't always fun," she said.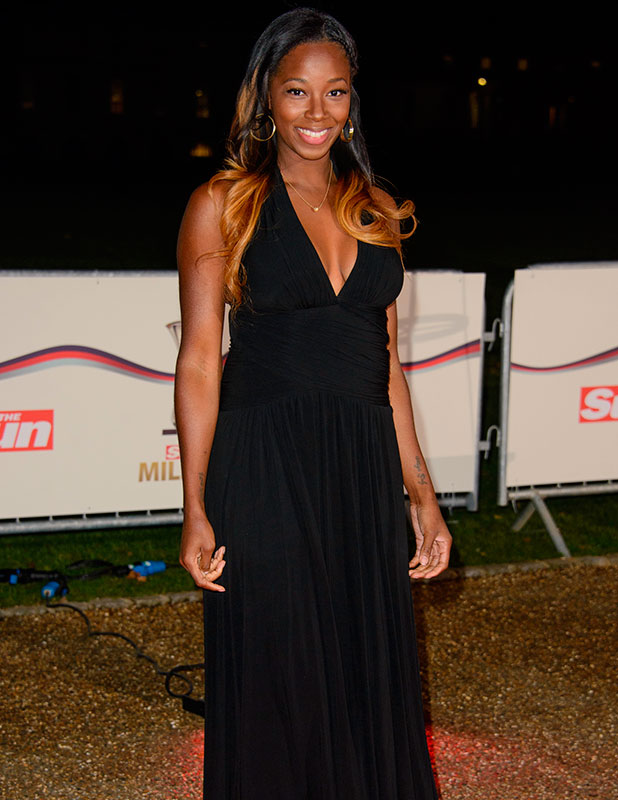 Jamelia
told her 33,000 followers that while she loved interacting with "kind hearted and lovely" people, the "amount of vile comments" she has received lately ruined the experience.
"It makes me question if it's all worth it. I don't want these horrible people I don't even know having this kind of access to me on a daily basis," she wrote.
"I woke up so happy this morning only to come on Twitter and see someone telling me they want to slam me in the head… suffice to say my mood changed. I got upset, I was confused and even felt a little scared. Someone I don't know hates me like that? Wants to attack me??"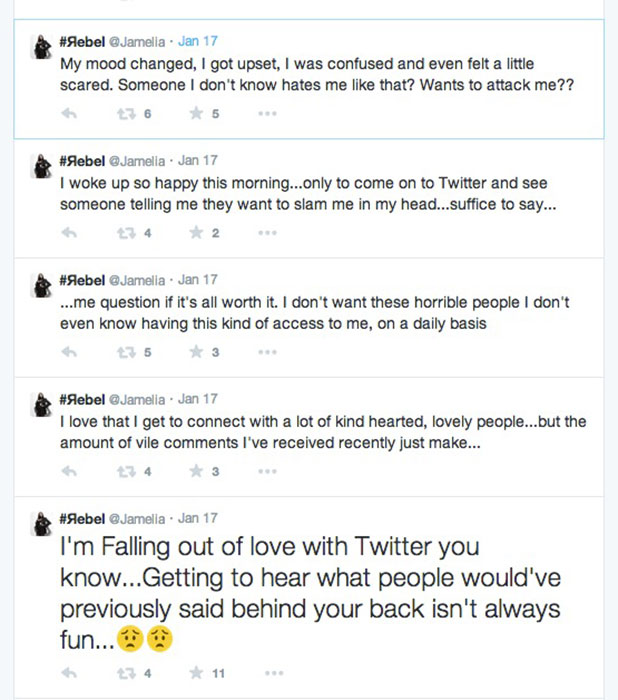 Jamelia went on to say she'd received cruel and offensive messages including racial insults.
"I don't agree this comes with the territory. I don't believe this is okay and I certainly should not be allowing people I don't even know to hurt me in this way. I need to take that option away. My life is so blessed. Far too blessed to allow this stress."
Jamelia was inundated with kind and consoling comments from Twitter followers, which resulted in her posting a thank you message to those who contacted her.
"I'm overwhelmed by your lovely comments. I really wasn't trying to throw a pity party but your words have made all the difference. Thank you."
Reveal is now on Google Plus! Join us here for the latest pictures, fashion and celebrity news!