Jennifer Aniston has joked the best thing about not being nominated for an Oscar is at least she's won the title of 'number one snub' this year!
The former
Friends star missed out on a 'Best Actress' nomination at this year's Academy Awards
for her role in drama
Cake
but she's keeping positive about it!
Joking on
The Ellen DeGeneres Show
she said: "I'm the number one snub! That's the silver lining, right?!"
Jen, 45, went on to say that she's just amazed and thankful that
Cake
has been so positively received by critics and audiences, especially as it hasn't even been widely released anywhere.
"It hasn't even come out! That's the craziest thing! We are so shocked and amazed that we have gotten so much love at all for a movie that hasn't even been released yet."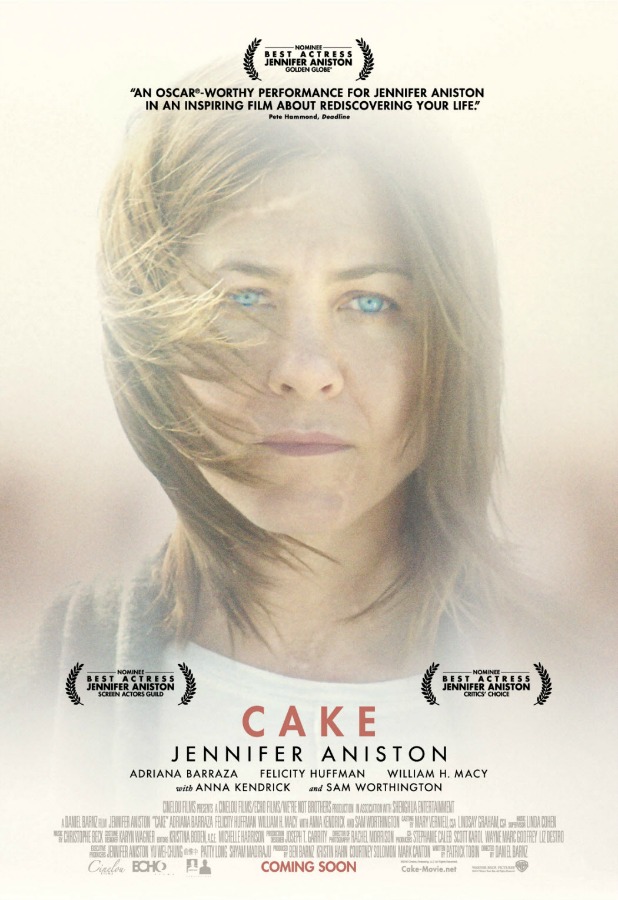 Jen plays a chronic pain sufferer named Claire Bennett, who has gone through a harrowing and painful experience. She becomes fascinated by the suicide of a young woman in her chronic pain group and ultimately decides she wants to live and survive.
She said: "What's been so incredible is the amount of people who have come out to me suffering with chronic pain and in the same situation, and it's unbelievable how much positivity it's bringing to those of us who are silently suffering. It's just a beautiful movie."
Cake
is released in UK cinemas on 20 February.