Claire Richards is set to take to the stage this weekend in hot new TV show Get Your Act Together, however her training almost ended in disaster after she got "a bit cocky".
Former Steps singer Claire will be performing with fire on the ITV1 celebrity circus programme and, at one stage, she feared the skill had put paid to her career.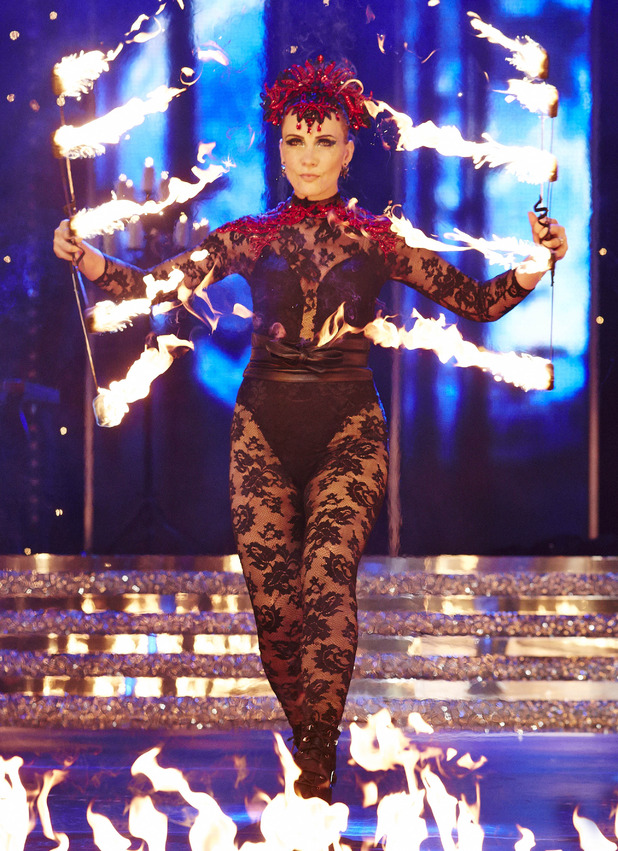 Claire, 37, was learning how to fire-eat during rehearsals and accidentally held the flames in her mouth for too long. As a result, she damaged her voice - which is her bread and butter.
Speaking to
Reveal
, Claire admits: "I put the fire in my mouth but it didn't go out. It was in my mouth for too long and I thought I'd damaged my vocal cords.
"For about a week afterwards, I'd try and sing along to the radio in the car and there was some very weird things going on. I did have a bit of a panic, because I'm stuffed if I damage my voice.
"But luckily, after about a week it was fine. God knows what I did. It taught me a lesson that's for sure."
She adds: "I think I got a little bit carried away and a bit cocky, which you cannot do with fire – at all. The minute you do that is when you mess up."
Mum-of-two Claire has been busy learning her new skill for weeks and it's fair to say she has been taught by the masters!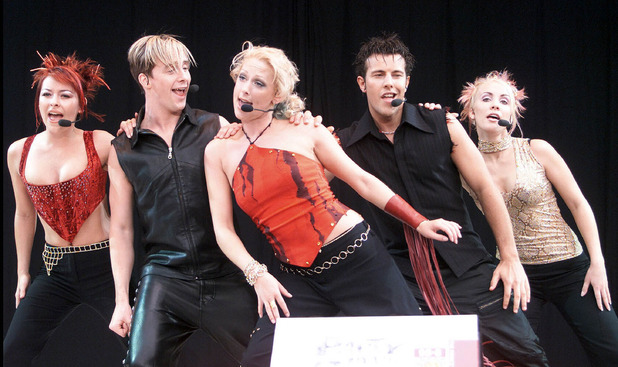 Professional fire performance group Black Fire Girls have been showing her the ropes and Claire can't praise them enough.
"They are very glamorous, extremely cool and incredible at what they do, but they are also so lovely and so supportive," she explains.
"They don't get frustrated with me and have never once made me feel bad or uncomfortable. I'm really grateful actually, as I wouldn't have the confidence to do it without them!"
After signing up to the show, Claire was given her skill. Given the dangers, surely she was nervous?
Claire admits: "I'd done a little bit of fire performance on tour with Steps, which made it easier for me to agree. But actually, when we got into it, it's not the same at all! This is far more in depth.
"Before, I waved about a heavy fire fan, but what I've been doing now includes fire-eating and body burning. It's actually quite addictive.
"I've found myself pushing myself a bit further to see what my body can take. Maybe I'm actually a bit of a pyromaniac..."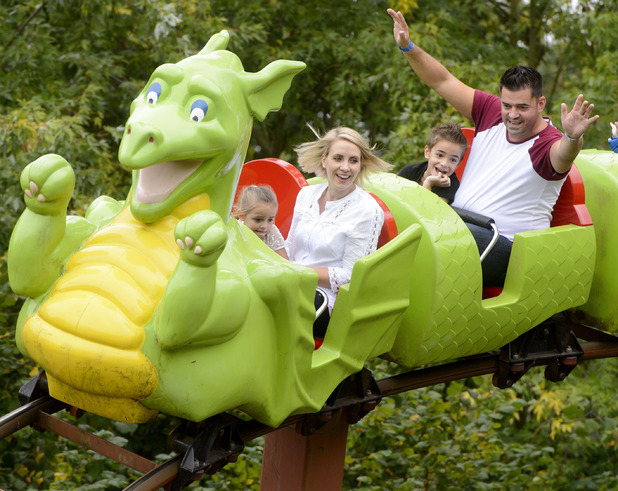 While other contestants can practice their acts at home, Claire is restricted to where she can fire up and polish her routine. But that doesn't mean she hasn't considering it...
"I brought my fans and sticks home and was going to practice the fire eating, but once there I realised that you can't," Claire says.
"I thought I'd end up with smoke damage or even set the house on fire. It's a bit of a pain actually, because I'm restricted to only practicing in rehearsals.
"I have been fitting it in around the school runs, which I guess is pretty glamorous actually, so I shouldn't complain!"
Claire and her husband Reece have two children together - Charlie, seven, and Daisy, five, which must be tricky when it comes to explaining mummy's new - and dangerous - talent.
But Claire reveals: "I don't think my children take any notice of me anymore, I really don't. I showed them a video filmed during practice but they didn't seem that impressed. I want them to be excited, but I don't think they are."
She adds: "I think my husband is secretly impressed and does think I'm quite brave, but he would never say that to me!"
Get Your Act Together, 7pm, ITV1, Sundays. Claire will perform on 8 February.