Nicola McLean was sleek and stylish outside the ITV studios in central London this morning.
The mum-of-two looked beautiful in her simple yet sophisticated outfit of skinny black trousers, white shirt and furry trimmed overcoat, teamed with black strappy heels.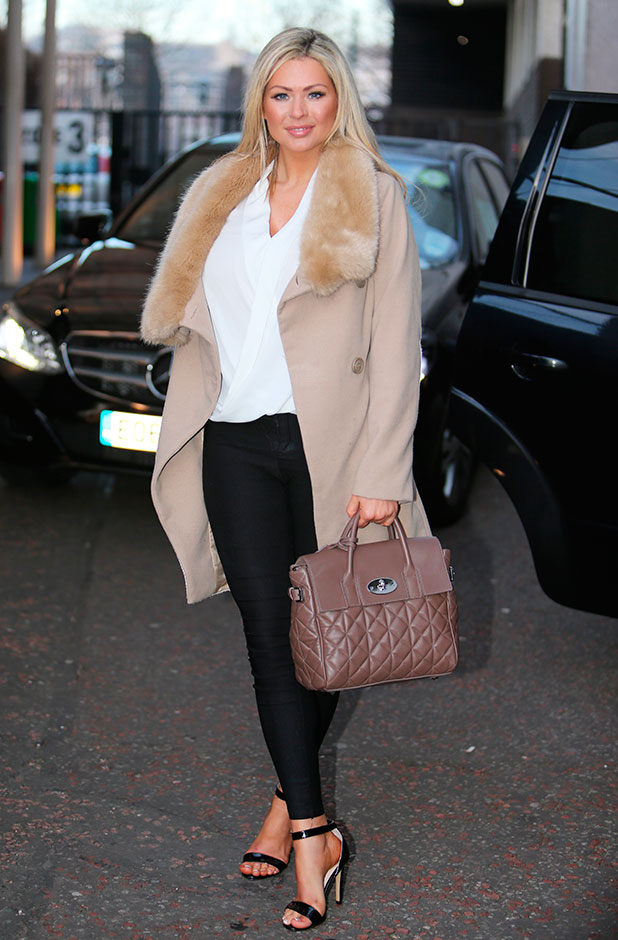 Gorgeous!
Also loving that beauty of a handbag!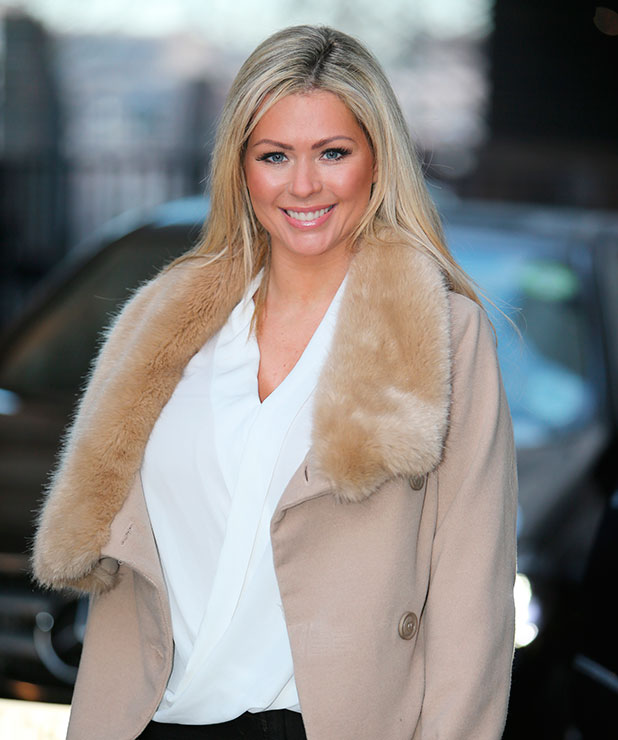 Nicola was at the ITV studios to participate in a
Good Morning Britain
debate about The Sun's decision to ditch Page 3 topless models.
The mum-of-two said she never felt exploited as a Page Three model and pointed out that she'd enjoyed a successful and financially rewarding career after appearing in The Sun.
"I had such a great experience throughout my whole career," she said.
"I started as a model at 15, not on Page 3, as you had to be 18 for that, but I went on to Page 3 at 18 and have now managed a successful career, two children and I don't feel I've been exploited at all."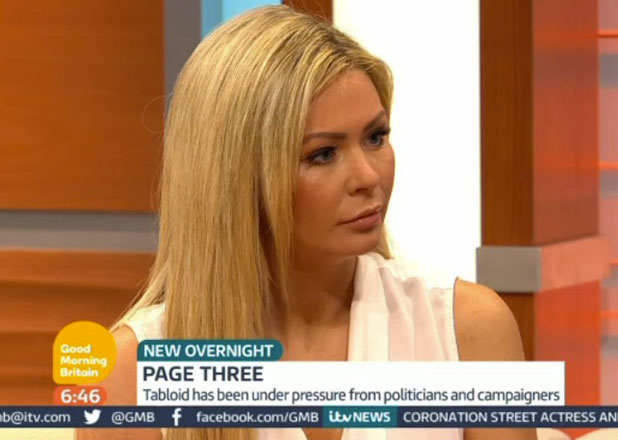 Nicola said: "I just find it bizarre that someone could say it's a triumph. It's a triumph that you've lost lots of girls a job? It's a triumph there aren't nipples on Page 3 but today we have two lovely girls parading on a beach in Dubai with bikinis? What's the difference? Nipples? I just find it odd."
She went on to say: "It was my choice solely to get my breasts out for Page 3. I don't regret it. Would I do it now? Not at this moment as I have children."
When asked if Nicola, who is mum to two boys, would allow a future daughter to do Page 3, she said she'd probably react as her parents did and say, 'Really?' But as long as her children are happy then they can do whatever they want.
Meanwhile, Laura Ashton, a campaigner for No More Page 3, said she was pleased with the decision to remove topless models from the newspaper as they were sexist, especially when juxtaposed with images of businessmen in power suits.
"It feels like a nice day for feminism," said Laura, adding: "We just think within the context of a newspaper for 45 years the biggest image of a woman in The Sun has been a topless woman and the message that sends out to society about a woman's place is pretty unacceptable."
Reveal is now on Google Plus! Join us here for the latest pictures, fashion and celebrity news!