Celebrity Big Brother's Katie Price has made Katie Hopkins cry while having a brutally honest word with her. We never thought we'd see the day!
It was presumed Katie P and Katie H would not get on in the
CBB
house following past run-ins with each other, however it seems the pair are forming a very unlikely friendship.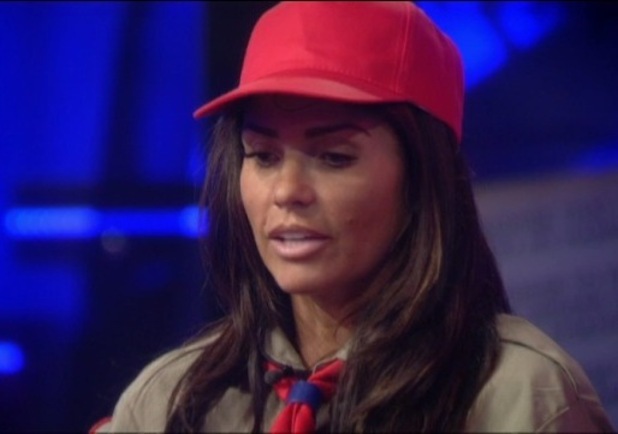 During last night's episode of the Channel 5 reality show, the housemates were given an 'honesty stick' and, whoever was holding it, had the right to speak their mind without interruption.
When it was Katie P's turn, she decided to confront Katie H - and her words ended up making the normally hard-nosed contestant cry.
"Before I came in the house, no one would have ever thought we would get on," she told Katie H. "Yes, you're very opinionated and not everyone likes what you say.
"You never say opinionated things that are nice, you only ever say opinionated things that are horrible.
"But being in the house with you has been nice and refreshing and we've been able to talk about normal things. I love your humour, you're right up my street and I'll definitely be your friend out of the house.
"I think you're really funny, witty, family-orientated and you've got a heart. I don't actually think there are that many bad bones in your body."
Katie's kind words then set off Katie H's waterworks. Blimey, that's a turn up for the books!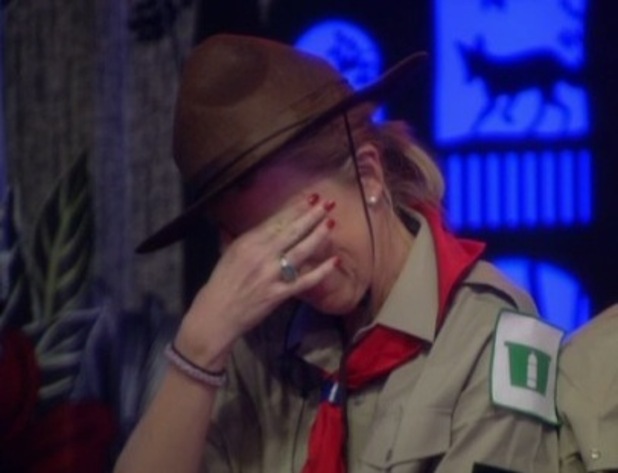 Former glamour model
Katie made a shock entrance into the CBB house on Friday night
and viewers were quick to clock Katie H's nervous face.
Last year,
Katie H made several jibes at Katie P, including a dig at her "trout pout"
and a nasty comment about her daughter Bunny's name, and it was thought they could come to blows.
However, they actually appear to be forming an unlikely friendship. Who would've thought?!
Meanwhile,
Katie has also been bonding with fellow housemate Alicia Douvall
during a discussion about money.
Celebrity Big Brother 2015: Housemates without make-up
Copyright: Channel 5