Ex On The Beach 2 is hitting our screens next week, and here to tell all about the upcoming series is the show's brand new singletons, Rogan O'Connor, Luke Goodfellow and Anita Kaushik.
After an explosive first series, MTV's most devious dating show is back, whisking a completely new group of guys and girls off on holiday in the hope of finding love. But, little do they know a few blasts from the past will be washing up on the shore throughout their stay.
As we eagerly wait for the show's return,
Reveal
caught up with three of this series's stars, Dreamboy Rogan, Justin Beiber lookalike Luke and gorgeous model Anita to give us the low down on their rocky road to romance.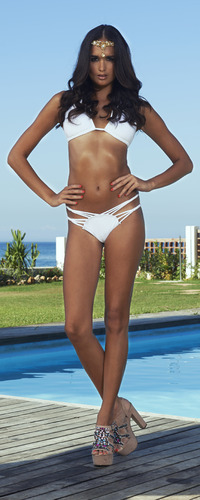 So, what exactly did you think you were getting yourself into? - We highly doubt you would have signed up for a reunion with your exes!
Anita: I know. I expected a dating reality show, something fun, sexy people, all in a villa together on a holiday of a lifetime. But, we found out on the first day it was Ex On The Beach, so it suddenly turned terrifying. Your ex could be anyone…
Luke: Exactly. You're thinking you're going to have this amazing holiday and then suddenly you're scrawling your brains about your relationship history!
A: An ex is an ex for a reason, let's be honest there's no good that can come out of them turning up, is there?
L: Especially in an environment where you have to watch your ex go on a date with another random person. You're all trapped in this house together… it's a hell of a good idea for a television show.
A: It's a recipe for disaster!
Sounds like it! So when you realised your exes would be joining you, what was your reaction?
A: For me, it was a mixture of emotions. If you have an ex that you've had a genuine relationship with, feelings come rushing back. Depending on what's happening before they turned up, you could be enjoying something with someone else and then you have to choose whether your loyalties lie to your ex or to you enjoying yourself.
Rogan: Even if you don't want to get back with them, this person could have been the love of your life that you've split up with. You don't want to see them, let alone live with them or watch them start dating somebody else. It'll break your heart. You could have someone that you've been on/off with for a year turn up, then you're lying in bed with a new girl while your ex – who you used to spend your entire life with – is lying with someone else over there who's meant to be your friend… If you want to enjoy the ride, you just have to go with whatever happens.
When you get put on dates though, you are taken away from the house?
L: Yeah so you get to know that person a little bit better, and get to give people a chance. You can't not flirt on a date, it would be a pretty bland date if there was no flirting going on.
R: It's a weird one, how much loyalty can you have towards someone you've only met for ten minutes? Yes you've all been put together on a beach, but if their ex turns up do I stick by them or can I crack on with their ex on our date?
A: Girl code, boy code goes out the window. There's a lot of betrayal.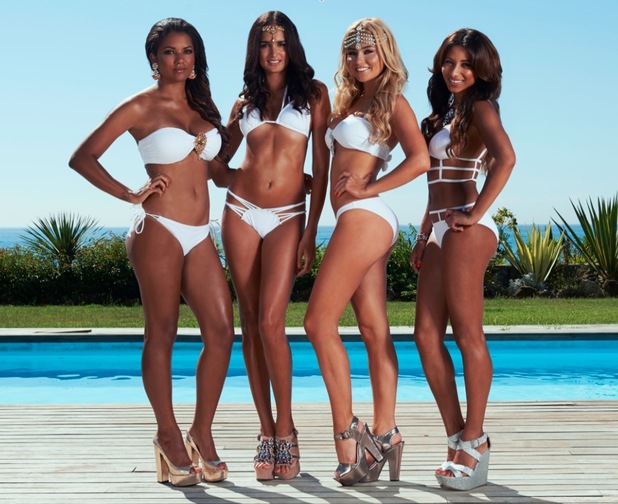 Last series, it kicked off big time in the villa. There were punch ups, fall-outs, shocking revelations... Was it the same this time round?
R: Luke has summed it up well… we make series one look like the Teletubbies.
L: We had so many big, clashing personalities. Every single day another person gets added. If it's a girl it's like 'is she going to be fit?' and if it's a guy the girls are like 'is he going to be muscly?' – it's constant competition.
The girls in particular clashed last year. Did the girls get on any better this time, Anita?
A: No, it was still like that. Girls are wary of other girls, there was definitely a division right at the beginning. I was involved in a huge argument at the start and as more people came in, the dynamics changed, people changed, there were definitely cliques... for the boys too. You can't be friends with all 17 people, it's not possible.
Geordie Shore's Charlotte Crosby and Gary Beadle were among the group this time, how did you feel about their arrival in the villa?
R: We had enough personalities causing enough drama without being famous. Then you chuck in the two biggest reality stars into the mix, it was insane.
A: It made things interesting, not awkward. We knew who they were, we knew their relationship, we've watched them on Geordie Shore, so we knew what they were like.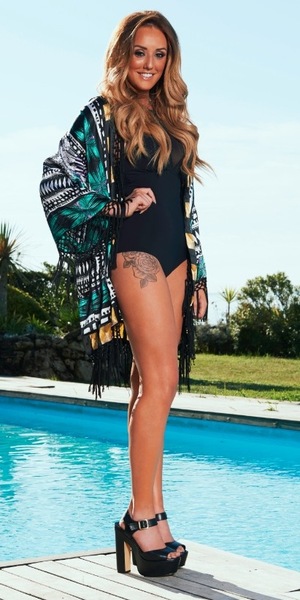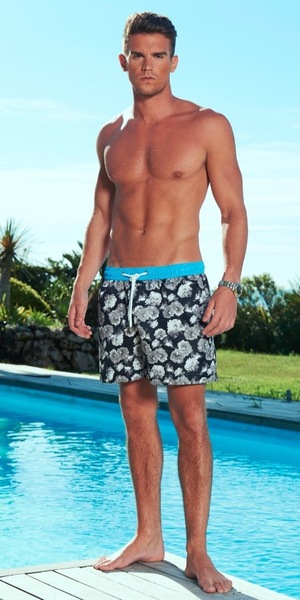 Now boys, you both claim to be a bit of a ladies man. Gaz has obviously got quite the rep for himself since Geordie Shore, were you intimidated by having him around at all?
R: The thing about Gary is he doesn't need an introduction. He's a good looking lad but he doesn't need to put in graft… screw that I don't need to put in graft - I'm obviously big-headed. Before Gary came in, I was doing well, I like to think of myself as a ladies man, but then you put the most notorious ladies man in the country to go against me. You'll see what happens, but there's definitely competition to see who's the alpha male, who can pull the most birds. But he's also an idol to me, he's a legend.
A: I think all the guys sh*t themselves when Gary came in. As far as they were concerned we were their women! They didn't want the competition, least of all from Gary.
R: No it was healthy competition!
As a girl then Anita, were you wary of Gary and his womanising ways?
A: He actually surprised me. I've seen what he's like on Geordie Shore, but as a person he's really down to earth and as a friend I really enjoyed his company.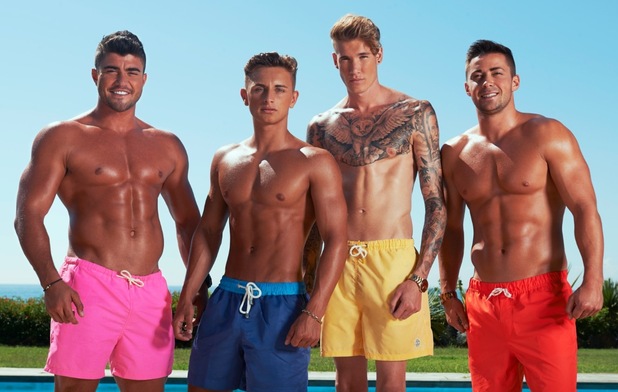 Gaz and Charlotte are obviously used to having the cameras around all day, how did you find being followed 24/7?
R: I forgot straight away, I was surprised. I was just having a good time.
L: If anything it was nice doing the diary videos, it was good to get stuff off your chest. Everyone in there doesn't give a cr*p, they're all there to have fun.
A: If you go on a show like this and think about the cameras you're not going to enjoy yourself as much. All of us, we did it to the max and had a really good time.
Knowing what you know now, would you do EOTB all over again?
A: 100%. Even though there were ups and downs, yeah everyone was like 'wow, I wish I could do that all over again'.
R: Yeah. Stick some more exes in, I don't mind!
To find out a little more about you all, we've got a few 'Getting to Know' questions for you...Describe yourself in three words?
L: I am the three Ts… tall, tanned and talented.
A: High maintenance, a bit of a nightmare when it comes to guys, but I'm really fun!
R: Hunky, handsome and hilarious.
Ideal first date?
A: Don't care where it is, but it has to be with someone who is really fun, who has a good sense of humour and I can have great banter with.
L: I disagree with having a smokin' hot girlfriend with the personality of a wet dish cloth. They have to have a little bit of a backbone.
R: Jet skis. I don't care who it's with, as long as there are jet skis.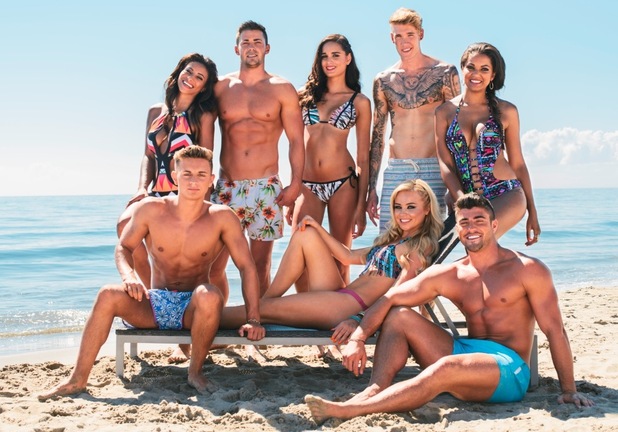 Worst date ever?
A: Not long ago I went on a date and the guy went to kiss me – but I didn't like him – so instead of just not kissing him back… I coughed in his face. And then I left.
L: I promised this girl to a really flashy expensive date, but I spent the money for the date on petrol for my car. So then I had to think of a free date, so I picked her up and took her to these sand dunes. She was so unimpressed. She was horrified after I built it up so much.
R: It's the one I'm on now, I said I'd only be 5 minutes she's still in the car. Na, I'm only joking my dates tend to go pretty well, I usually score.
Fave chat-up line?
A: What's this made out of? Girlfriend material.
R: I don't have a chat up line I just take my top off.
L: Chat up lines are so 1994. Although the new one is… 'we're on television'.
Most embarrassing moment?
A: One time I was walking home, wearing heels and I caught my foot in the drain. So I had to pull the drain out and walk home with it still attached to my shoe.
L: One happened yesterday actually, I went onto Facebook to go on an accepting spree. I was thinking 'wow I've got a lot of new friends'… then I realised I was only adding people instead! A whole bunch of people as well. I now look like a massive beg as they're going to see my profile – 'Hi I'm on MTV, add me.'
R: I think mine is too rude to say…
Rate yourself out of ten?
A: A solid nine.
L: Oh yeah, I don't think there's many imperfections with me… ten.
R: Ten. Big ten. No, I'd say nine.
Ex On The Beach kicks off on Tuesday 27 January at 10pm on MTV.
Reveal is now on Google Plus! Join us here for the latest pictures, fashion and celebrity news!
Watch the trailer for Ex On The Beach Series Two here: