Geordie Shore stars Charlotte Crosby and Gary Beadle are set to make waves on the second series of Ex On The Beach. But just what's in store for reality TV's most on/off couple?!
Next week,
Ex On The Beach returns to our screens with eight brand new singletons
hoping to find love overseas. Little do they know their exes will be joining them on their hols, including two of MTV's biggest reality stars.
Best known for their boozing and bantering in the
Geordie Shore
house, Charlotte and Gary will be swapping their usual digs for the
Ex On The Beach
villa. But after reigniting their romance during the last series of
Geordie Shore
, will sunnier climes have the pair picking up where they left off?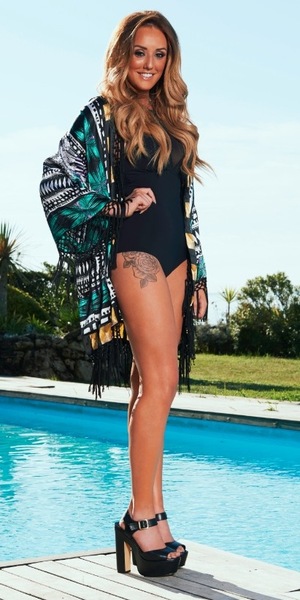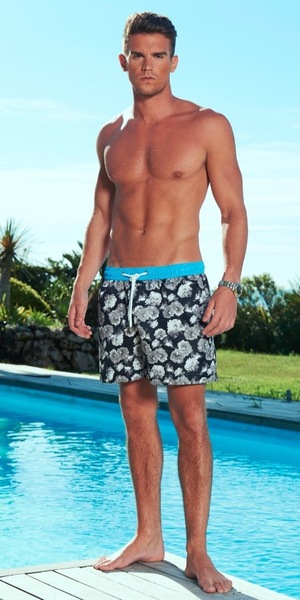 Reveal
caught up with Charlotte and Gaz to find out what happened when they were reunited beachside, how they coped without their
Geordie Shore
pals, and who they think could be entering the
EOTB
villa next...
So, Ex On The Beach - you both turn up as exes this series, did that mean you knew what to expect?
Charlotte: I did, but Gary hadn't seen it before.
Gary: I didn't watch last series, so I didn't really no what to expect, no. I was told I was doing the show and I just thought 'oh sound, it'll be like Geordie Shore'. I remember trying to be this sexy person coming out of the water but the scariest thing was I didn't know who my ex was going to be on the beach.Then I had to walk into a villa with 12 people and introduce myself…
C: Yeah, it was daunting!
Being on Geordie Shore, we guess the others already knew who you both were?
G: Yeah, they did. People have their perceptions of you and what you're going to be like, but I think they enjoyed getting to know us properly.
C: It was still awkward, though. Especially because your ex is there!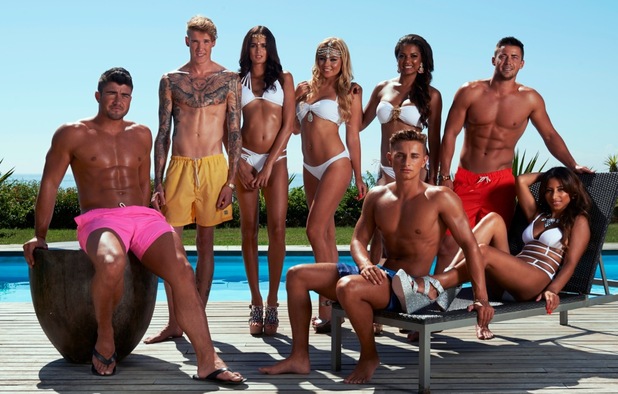 The whole idea of going on holiday to date people while you ex is there and dating too sounds horrendous. Why would you want to do it?!
C: I didn't realise how bad it was going to be until I got there and did it. I thought this is awful, I was constantly walking on eggshells and had no idea who I was p*ssing off, if I was. You walk into the house and you have no idea who anyone's ex is.
G: Right imagine this... I'm sitting on a breakfast table, a girl that I'm now with is sitting on my knee, one ex is over there sitting with someone new and the other ex is sitting the other side scowling at you. Then her ex is sitting there too.
Sounds awful. Was it really intense?
G: Kind of. There's so many of you, little things just happened everywhere. There was a lot of arguing, but the dates were fun, you'd go and do fun things.
Gary you have this rep for being the ultimate ladies man, do you think the other guys felt like they had to compete when you turned up?
G: I think the other guys expected to. I think they thought this arrogant lad is going to come in and bang all the birds. When I first walked in there, that was my intention, but then it didn't really work out like that. I don't need to prove myself, I was happy doing what I was doing.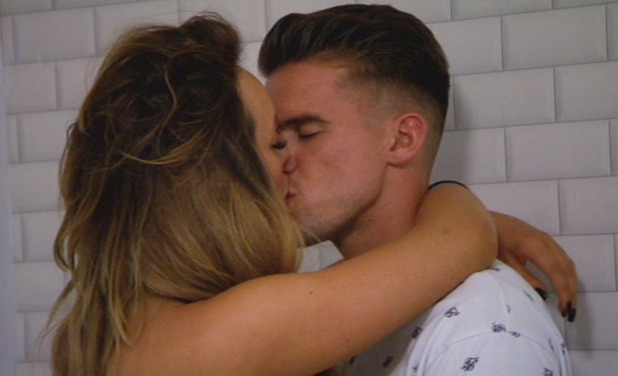 Now you both are known for your on/off relationship on Geordie Shore. In the last series of the show you rekindled your romance. Did that put pressure on your relationship?
C: No, none. Me and Gary, we do what we feel like doing at the time.
G: It's a completely different situation. In the Geordie Shore house, I would never walk in there and go and get with Holly because of Charlotte, but in the EOTB house there were five new girls and new lads. I had a free pass to crack on with these girls and Charlotte with the lads. It was fine. We didn't argue, it was great.
C: Yeah, we were in different frames of mind then. We hadn't been in the Geordie Shore house for awhile, we weren't as close as we usually were, it was just different.
So no romance, then?
G: No, but our friendship did reach different levels in the villa. I learned things about Charlotte I didn't know before.
You're not the first Geordie Shore stars to head to the EOTB villa, Vicky Pattison kicked off the show's first series. Did you ask her for any advice before the show?
G: No. We couldn't tell anyone we were doing it. We spoke after, but not before.
C: It would have been nice to speak to her and get some advice, I wish I could have looking back.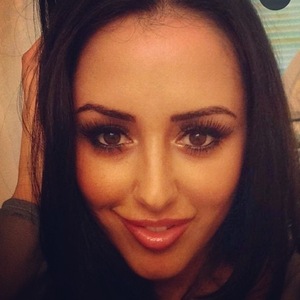 Now you've done the show, who out of your co-stars do you think will be next to do it? What advice would you give them?
C: Holly couldn't go in there because she's with Kyle. Marnie… she's really good in those kind of situations, she's a little bit catty and a little bit fake so she's like the girls that are in there already, I don't think she'd have a problem.
G: I'd say deal with things straight away. If you're getting with a girl and their ex is there, go and talk to them. I did that. I would be like 'I'm getting with her, I'll tell you straight up, I won't do it in front of your face until your used to the fact we're doing it.' I wouldn't ever kiss them in front of their ex, I would wait three or four days. If you're a d*ck about it, you just get into arguments.
So how did it compare to your usual stint on Geordie Shore, then?
G: I really enjoyed being in a house with new people. In Geordie Shore we know everyone inside out. It's totally different. We're like a family, we know each other so well. Ex On The Beach there's so many of you, it's really hard to get close to people.
C: Geordie Shore we're there for each other, we know how to deal with certain situations. It's better because you mean so much to everyone. Geordie Shore is our life, Ex On The Beach was just a sideline.
Vicky's now left Geordie Shore, James Tindale then announced he is going too, people are starting to panic all the originals are moving on. Charlotte there were a few reports you were next to be leaving, but you hit back at those. Can we take it you two are definitely staying put?
C: Yes! We're staying until the end. It's going to be the only one thing in life I've ever stuck out.
G: It's my longest job!
Glad to hear it, guys!
Ex On The Beach Series Two kicks off Tuesday 27 January at 10pm on MTV.
Reveal is now on Google Plus! Join us here for the latest pictures, fashion and celebrity news!
Watch the trailer for new Ex On The Beach here: