Celebrity Big Brother housemates have nominated in the privacy of the Diary Room for the first time - and they didn't hold back!
Showing the tension of the process after a week in the house, most housemates didn't have the nicest words to say about some of their fellow stars, in particular Perez Hilton, who gained the most nominations.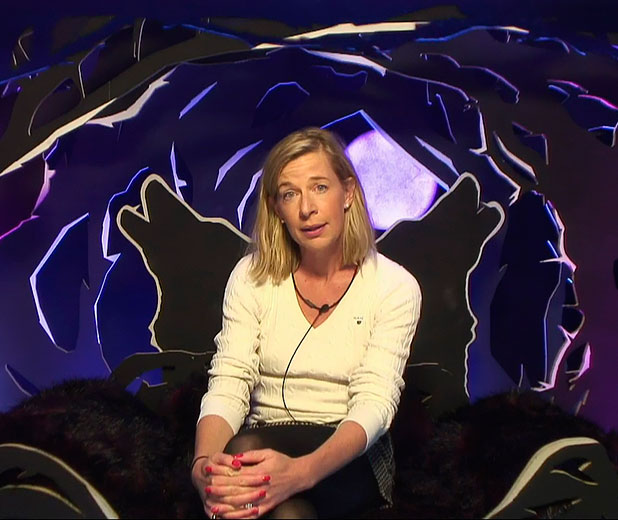 "He's a genital wart on the face of this house," declared
Katie Hopkins
, while Cami Li branded the US gossip blogger "disgusting, manipulative and calculating."
Housemates were seen nominating in last night's episode - until the shock news that
Alexander O'Neal had chosen to leave the show.
As a result, Keith Chegwin and Nadia Sawalha - who had both nominated Alex - had to make alternative nominations.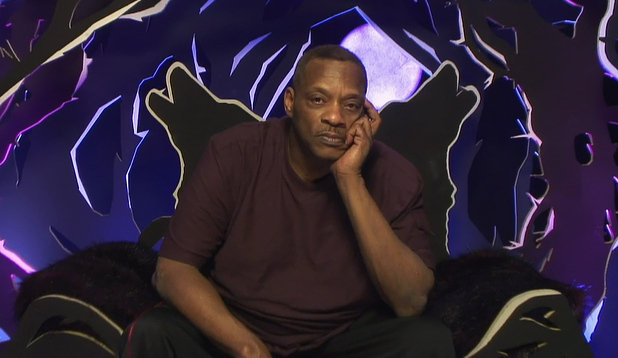 Did it really matter though? In the end, Big Brother told the viewers the next eviction show had been cancelled and instead on Tuesday night's live show, we would see a live twist. Ooh, intriguing!
The housemates' nominations will also remain in place until Tuesday.
Those up for nomination are Perez Hilton, Alicia Douvall, Nadia Sawalha and Katie Hopkins.
Katie Price was immune from eviction
and unable to nominate as she only arrived in the house on Friday night,
following the departure of Chloe Goodman.
Here's how the nominations went down:
Katie Hopkins:
Perez
: "He's a genital wart on the face of this house. This favourite three words are me, myself and I, and I can't live with somebody who fails to bear in mind the feelings, sensitivity and needs of others."
Nadia
: She represents everything I loathe on the outside of Big Brother. She is the liberal left and believes she knows right from wrong. And she gives Perez a platform from which to speak.
Keith Chegwin:
Alexander: He coughs up phlegm and leaves it in tissues around the house. (Um, gross!)
Kavana:
He's too messy!
Perez:
You don't know where you are with him: one moment he can explode and next he's nice as pie.
Nadia Sawalha:
Katie
: I don't like her, she doesn't like me. She's snooty, arrogant, manipulative, unkind, boring, irritating and two-faced.
Alexander: Since his argument with Perez, the tension in the house has been horrible.
Michelle:
I would like to be friends with her but she's always with Katie Hopkins.
Calum Best:
Perez
: I find him to be the root of awkwardness in this house and he brings negativity.
Alicia
: She doesn't pay attention and always asks questions over and over about the same thing.
Cami Li:
Alicia
: I wouldn't hang out with her inside or outside house. I'd rather watch paint dry as at least I wouldn't hear her voice.
Perez
: He's disgusting, he's manipulative and calculating.
Patsy Kensit:
Perez
: There is so much tension and anger and a division in the house. It might make the house more peaceful if he's gone.
Nadia
: I see the life sucked out of her daily. She's caring for housemates and not taking a moment for herself.
Michelle Visage:
Perez
: Pity and disdain all in once. He's made a mockery of the gay community and all I've done is try to help him.
Alicia
: She's playing the victim and I don't like women playing victim.
Kavana
:
Perez
: I don't know what's going on with him or his mind. Every day people are in turmoil. We're all mentally and physically exhausted by him.
Nadia
: I don't think she's being genuine. You can see she's worn out by Perez but she's still aiding and abetting him.
Perez Hilton:
Katie H:
She threatens physical violence against me twice and to poison my water. She is nothing to me. She is a nobody.
Cami Li:
Whenever she drinks, which is every night, she flies off the handle.
Alicia Douvall:
Cami Li:
When shes had a few drinks she becomes a potty mouth, she calls me thick and brought my family into an argument.
Katie H:
She said I only had two brain cells and called me a cruel mother for giving me daughter nutritional food.